The Law & Order Characters Everyone Likely Forgets Chicago Med's Marlyne Barrett Played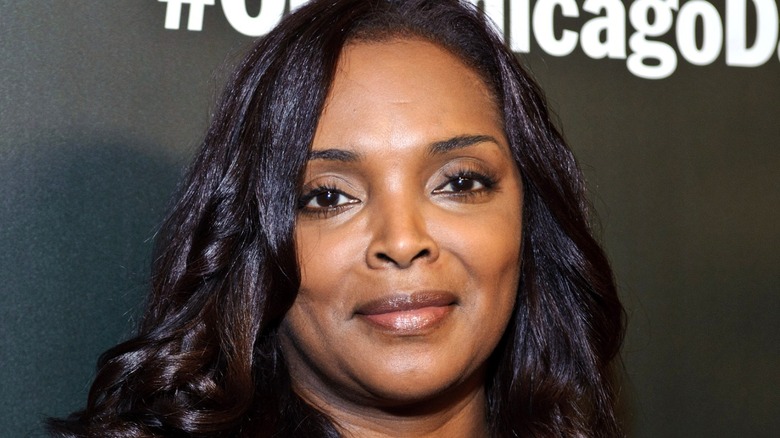 Timothy Hiatt/Getty
Marlyne Barrett has played a series regular role on "Chicago Med" since the very first episode of the series. Seven seasons and more than 132 episodes later, Barrett continues to play the role of charge nurse Maggie Lockwood on the popular medical drama (via IMDb). Lockwood's popularity among fans has allowed her the opportunity to reprise her role on other One Chicago series, including 10 episodes of "Chicago Fire" and five episodes of "Chicago P.D." 
Notably, Barrett's role in the One Chicago universe is not her first job in a Wolf Entertainment production. In fact, it's not even her second, third, fourth, fifth, or sixth role. Barrett has previously appeared in four other series created by legendary producer Dick Wolf. Most audiences don't care if a minor character is played by an actor who previously appeared as someone else, but it might surprise people to realize how many different characters Barrett has played in the "Law & Order" universe. 
Marlyne Barrett played three different characters in one year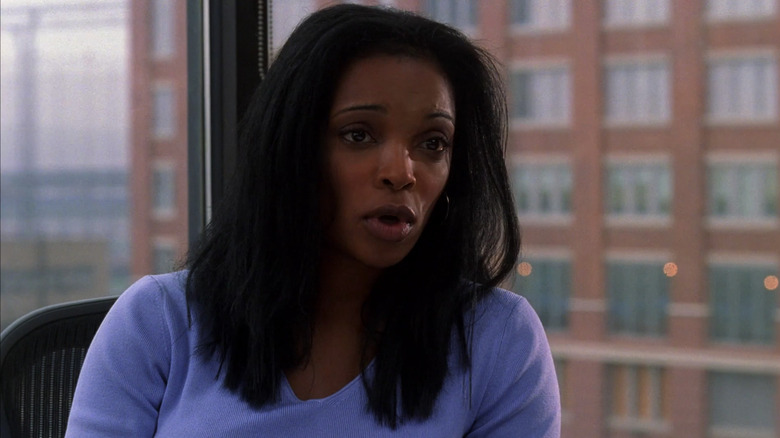 NBC/Peacock
Back when she was credited under her maiden name of Afflack, Marlyne Barrett made her Wolf Entertainment debut in a February 2005 episode of "Law & Order." In Season 15, Episode 15 ("Obsession"), Barrett plays a character named Alana Sinclair, a woman connected to the murder of a conservative talk show host (via IMDb). 
She next appeared in Season 1, Episode 6 ("Pattern of Conduct") of the short-lived "Law & Order" spinoff "Law & Order: Trial By Jury." In this episode, Barrett plays a character named Diane Harris who is involved in a case loosely based on a sexual assault allegation against the late Kobe Bryant (via Fandom). Notably, this episode aired less than two months after her previous role. 
Such a short time gap between two roles in one television universe is surprising, but even more surprising is the fact that Barrett followed this up with a third role only a little more than a month later. Barrett appeared in Season 6, Episode 20 ("Night") of "Law & Order: Special Victims Unit." Instead of reprising her role as Alana Sinclair or Diane Harris, Barrett took on the role of Sarah Miller, a victim of sexual assault who is interviewed by Elliot Stabler (Christopher Meloni) and Olivia Benson (Mariska Hargitay) (via IMDb). 
This might seem like a lot in one year, but Barrett's history in the "Law & Order" universe was only getting started.
She played three more characters in the next three years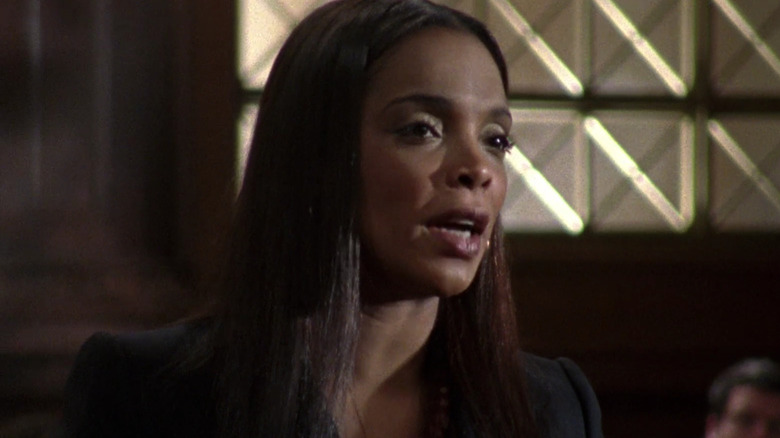 NBC/Peacock
For her fourth role, Barrett jumped over to another short-lived "Law & Order" spinoff, NBC's "Conviction," a series centered on Alexandra Cabot (Stephanie March), who previously appeared as a series regular on "Law & Order: Special Victims Unit" (via IMDb). In 2006, Barrett appeared in "Conviction" Season 1, Episode 6 ("Madness") as Dr. Donner, a psychiatrist at a mental health institution. Billy Desmond (J. August Richards) convinces Donner to help in a case.
In the same year, Barrett also returned to "Law & Order: Special Victims Unit" in Season 8, Episode 8 ("Cage") as Alma Cordoza, a woman who kidnaps young children (including a girl played by Elle Fanning). Sadly, Cordoza's actions lead to the death of another young girl. 
In 2007 and 2008, Barrett returned for two episodes of the original series for her sixth and final "Law & Order" role as Bocanegra, a defense attorney who butts heads with a variety of "Law & Order" main characters (via IMDb). Given the upcoming reboot of the original "Law & Order" series, perhaps a seventh role is in her future?