The Is The Most-Watched Curse Of Oak Island Episode Ever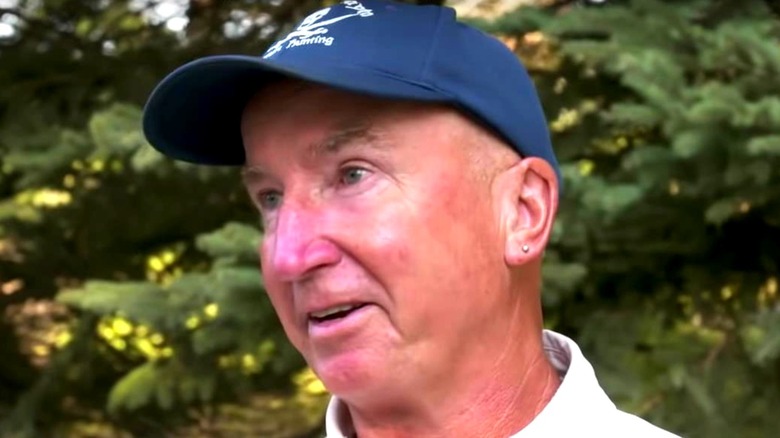 History/YouTube
The coast of Nova Scotia, Canada is made up of hundreds of islands, most of which don't seem all that impressive to the naked eye. One of them boasts a 140-acre forest that no doubt resembles many other regions in the nearby area. However, within that sea of trees lies mysteries and treasures that have been at the root of History's "The Curse of Oak Island" reality series for nine seasons.
"The Curse of Oak Island" sounds like the title for a "Monkey Island" video game or "Pirates of the Caribbean" movie. That said, it's applicable for a reality TV show that boasts many episodes, chronicling expeditions that don't produce fruitful results — though the wisdom gained from the host's time spent digging through dirt is rewarding in and of itself. But, every once in a while, "The Curse of Oak Island" delivers the goods, unveiling hidden gems buried beneath the soil that fetch a pretty penny at auctions. Still, it remains to be seen if the true wonders of the Money Pit will ever be discovered.
If you're the type of person who's always dreamed of traveling deep into nature and looking for treasure, "The Curse of Oak Island" is probably essential viewing in your household already. If you watch History on a regular basis, you've no doubt seen each episode more than once. "The Curse of Oak Island" is a hit for its network, but which episode is the most popular of the bunch?
Blood is Thicker is the most popular episode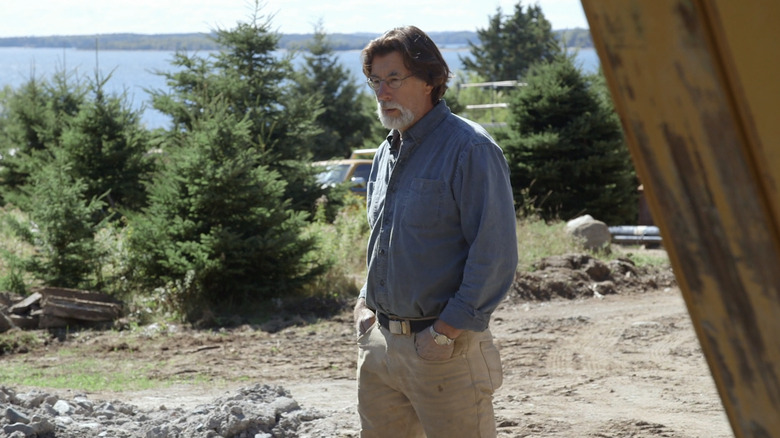 History
The Season 4 episode of "The Curse of Oak Island," entitled "Blood is Thicker," is the most popular episode to date thus far. According to Showbuzz Daily, it toppled every other cable show on the night of its release, beating stiff competition from "WWE SmackDown," "Haves and the Have Not," and "Fixer Upper."
Of course, "Blood is Thicker" arrived on the back of a hype train. As TVOvermind pointed out, some viewers expected it to deliver payoffs that had been built up for years. Some of the discoveries were notable, too. The episode sees Marty Lagina, Charles Barkhouse, and metal detection expert Gary Drayton uncover an iron sailing cloth needle, used for sewing canvas sails. Other artifacts examined in the episode include some gold, a button from a British officer's uniform, and an iron spike that supposedly belonged to a Spanish galleon from the 16th century. All of those are historically significant in their own way.
The episode ended with the fate of "The Curse of Oak Island" hanging in the balance, with the show's explorers discussing whether they should continue with their adventures. They took some time to think about it, then, of course, "The Curse of Oak Island" returned for more.