Joe Pesci And Harvey Keitel Join Martin Scorsese's The Irishman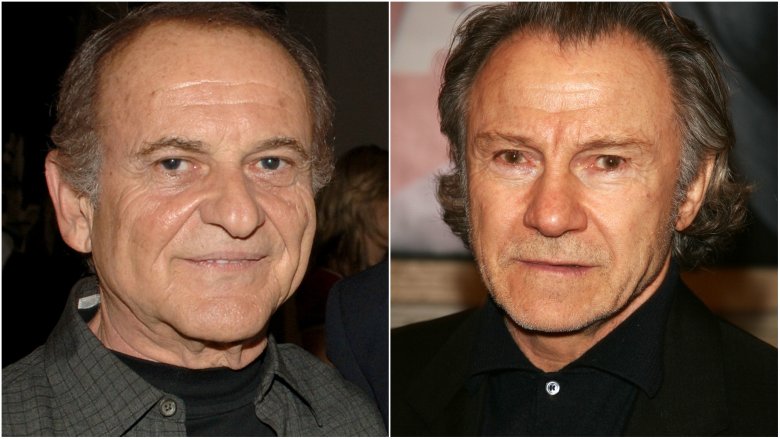 Getty Images
Martin Scorsese will team up with a few more old pals in his upcoming flick The Irishman.
Deadline reports that Joe Pesci and Harvey Keitel have officially joined Al Pacino and Robert De Niro in Scorsese's take on the disappearance of Teamster leader Jimmy Hoffa. Bobby Cannavale (Boardwalk Empire) also signed on.
Pesci, who has worked with Scorsese on five movies including Goodfellas and Casino, will play Russell Bufalino, a Mafia boss out of Pennsylvania who has been suspected of having something to do with Hoffa's disappearance in 1975. Pesci reportedly turned down the role multiple times before he finally agreed to join the film.
Meanwhile, Keitel goes way back with Scorsese. He appeared opposite De Niro in 1973's Mean Streets and 1976's Taxi Driver, and he played Judas Iscariot in 1988's The Last Temptation of Christ. The Irishman will, however, be the first collaboration between Scorsese and Pacino.
The movie is based on the book I Heard You Paint Houses, which tells the story of Frank "The Irishman" Sheeran, a hitman who claimed to know what happened to Hoffa. However, Sheeran's account has long been disputed. 
Filming begins next month in and around New York and will continue through December. The movie is expected to hit theaters sometime in 2018.
While we wait for more details, check out what the cast of Goodfellas looks like today.