Ozark's Jason Bateman Confirms What We Suspected All Along About Julia Garner's On-Set Behavior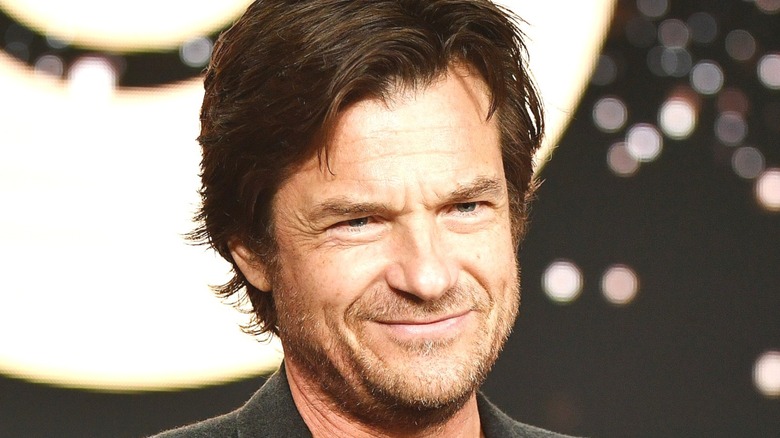 Amy Sussman/Getty
"Ozark" is the gritty Netflix drama series that premiered in 2017 and stars Jason Bateman and Laura Linney as a financial advisor and his wife who find themselves laundering money for a drug cartel, and eventually building a criminal empire of their own. While much of the show rests on Bateman's and Linney's abilities to carry the story, one of the show's breakout performers is Julia Garner.
To call Garner a "scene stealer" doesn't even do her justice. She plays Ruth Langhorne, the poor daughter of a local family who become entwined with the well-off Byrdes. When her story begins, Ruth is just 19 years old, but she quickly proves to be just as, well, ruthless as the other criminals on the show. For the show's first three seasons, as Ruth and Marty developed an uneasy alliance, Ruth proved herself more than capable of running a criminal organization. In the show's most recent season, Ruth and the Byrdes' uneasy alliance has broken, and now they're at odds with each other once again.
So far, the 27-year-old Garner has won two Emmys for her performance (via The Emmys). But before "Ozark," she was relatively unknown to audiences. Her performance is so riveting and believable that some fans might wonder what Julia Garner's personality is like off-camera. Fortunately, Bateman and Linney shared their insights into the real Julia Garner.
Julia Garner is as dynamic in real life as she is on camera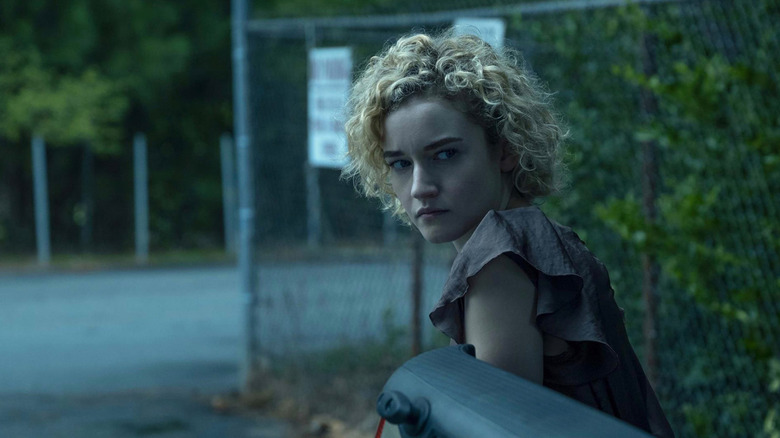 Netflix
In a 2020 profile on Garner in The Hollywood Reporter, Garner's castmates spoke about her intensity on set. "Julia has an innate vulnerability to her that runs as a really interesting juxtaposition to her ferocity," said Jason Bateman. "She's as sweet as she is sour, as much of a beauty as she is a beast, and her ability to toggle between those polarities ... the writers write to that."
Laura Linney, who plays Marty Byrde's wife Wendy, described Garner's process. "Julia throws herself into her work with an abandon," Linney said. "She doesn't even remember what she's done after they yell cut. You can see her face morph in ways that you cannot do if you're self-conscious. She sticks her finger right into the socket."
Garner fully agreed with Linney's assessment. "I never like the feeling of remembering a scene, because that means that I wasn't present," she explained. "If you're hearing yourself talk, you're not listening. It's the same thing when you're acting. If I remember what I did on a take, I ask to do it again."
Often, when actors describe their co-stars as "intense" it isn't meant as a compliment, but Bateman and Linney clearly admire Julia Garner's abilities. "Ozark" just wouldn't be "Ozark" without her.