Criminal Minds' Best Underrated Friendship According To Fans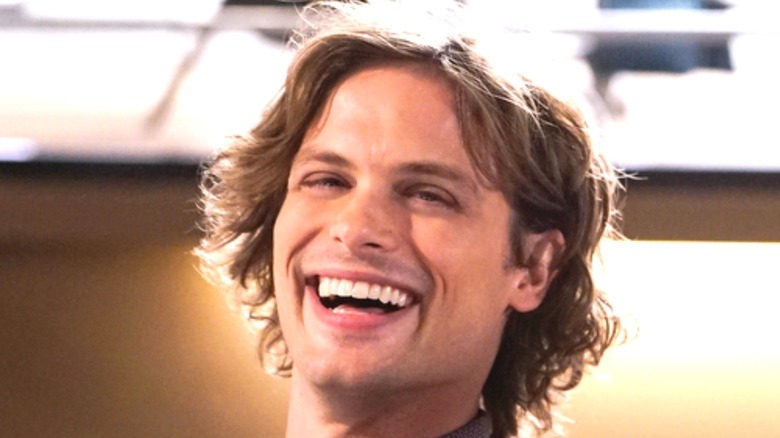 CBS/Paramount+
"Criminal Minds," CBS's immensely popular crime-procedural about an elite FBI profiling squad known as the Behavioral Analysis Unit, ran for 15 seasons, which gave the show plenty of time to develop potent and fascinating interpersonal relationships between its characters. Throughout the years, actors like Thomas Gibson, Paget Brewster, Joe Mantegna, Shemar Moore, Aisha Tyler, and A.J. Cook brought various members of the BAU to life. And aside from their specialties in criminal profiling or financial forensics, each had their own special personal characteristics. 
Aaron Hotchner (Gibson) is a seasoned workaholic who struggles with balancing his home and work life, Spencer Reid (Matthew Gray Gubler) is a cardigan-wearing savant with some eccentric quirks, and Penelope Garcia (Kirsten Vangsness) is the team's tech wizard who also acts as a supportive figure to her colleagues. And that is just to name a few. Considering all of the players involved in "Criminal Minds," some fans have taken it upon themselves to figure out which interaction is the most underrated on the popular show.
Fans think Hotchner and Reid are the most underrated friendship
An informal vote appeared on Reddit, asking fans to sound off on who they think has the most underrated friendship on "Criminal Minds." Over 489 votes were cast, with the options being Reid and Elle (Lola Glaudini), Morgan (Moore) and JJ, Hotchner and Gideon (Mandy Patinkin), Reid and Hotchner, Hotchner and Garcia, and Prentiss (Brewster) and Garcia. After voting was completed, two sets rose to the top -– Reid and Hotchner, and Hotchner and Garcia. However, there could be only one winner, and although they were only separated by a single vote, fans voted Reid and Hotchner as the ultimate underrated friendship.
Considering how close in the vote these two Hotchner options were, it appears that fans like the dynamic of Hotchner being paired with one of the more energetic and personable team members. Both Reid and Garcia are geniuses in their own right, and they both march to the beat of their own drum. This is contrasted by the often overwhelmed Hotchner, who always does his very best, regardless of the personal toll it takes on those in his life. 
Redditor u/shanwaw_ commented on the Garcia and Hotchner relationship by referencing the scene where they make an omelet together at work, with Redditor u/Nik-ki replying, "And we actually see Hotch relaxed and laughing?" These pairings earned almost half of the total votes, and it seems that fans love Hotchner the most when he's with either Spencer Reid or Penelope Garcia.