Black Panther Stars Grace The Cover Of Entertainment Weekly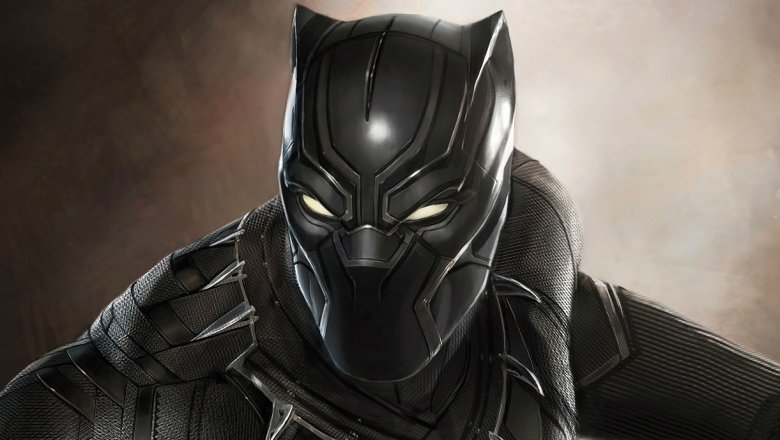 Marvel Studios
Although we're still about seven months away from the release of Black Panther, anticipation for the Marvel flick continues to build at an impressive rate.
The stars of the movie appear on the cover of Entertainment Weekly's annual Comic-Con preview issue, and we've got to say that everyone looks pretty dapper (and intense) in their official gear. The cover features lead Chadwick Boseman, who plays T'Challa, the young king of Wakanda, along with Michael B. Jordan and Oscar-winner Lupita Nyong'o. They co-star as the villainous Erik Killmonger and covert agent Nakia, respectively.
The magazine also released a huge batch of photos that includes Forest Whitaker, Angela Bassett, Danai Gurira, and more.
Inside the issue, EW takes an inside look at T'Challa's African homeland of Wakanda, which we'll finally get to visit in Black Panther. It's the site of massive natural deposits of Vibranium, the nearly mystical metal that Captain America's shield is made from, which has allowed the people of Wakanda to make huge technological leaps nearly a century ahead of the rest of the world. But to conceal that fact, Wakanda has closed itself off from the rest of the planet and put up a false front that it's merely a third-world country filled with farms and jungle. 
As dissident Killmonger teams with Vibranium poacher Ulysses Klaue (Andy Serkis), T'Challa must also face unrest among the tribal leaders of his country, who worry that the young king is too involved with events in the outside world.
"In this movie, a lot like politics, it's a little tricky to define who's [a good guy]," said director Ryan Coogler (Fruitvale Station, Creed). "The film very much plays with those concepts, looking at conflicts and different motivations, and who's with who."
Take a look at the cover and photos below, then go back and watch the incredible first teaser trailer.
Black Panther is slated to arrive in theaters on Feb. 16, 2018. Meanwhile, catch up on the dark history of the hero.