The Neil Gaiman Fantasy You Forgot Starred Two Huge DCEU Stars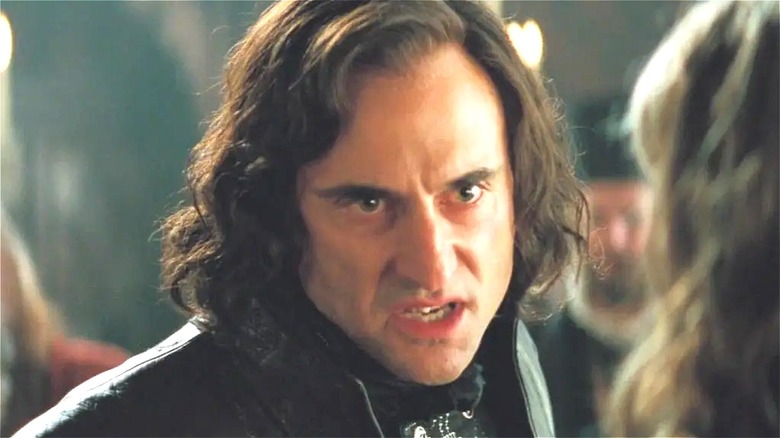 Paramount Pictures
Prolific writer and creator Neil Gaiman is known for several of his works, including writing the popular fantasy comic book series "The Sandman," a Netflix adaptation of which has fans in eager anticipation. He's also written novels like "Coraline" and "American Gods," the former of which was adapted by Henry Selick as the film of the same name; "American Gods" was developed into a series by Bryan Fuller and Michael Green for the Starz premium cable network. Gaiman also wrote the fantasy novel "Stardust," which was also developed into the 2007 feature film by Matthew Vaughn, who would later go on to direct and co-write "Kingsman: The Secret Service."
"Stardust" weaves together multiple narratives, from a young man's quest to prove his love and ancient witches seeking to prolong their lives to the matter of the succession of the kingdom of Stormhold. Young Tristan Thorne (Charlie Cox) vows to show Victoria (Sienna Miller) just how much he wants to marry her by retrieving a fallen star but faces multiple issues with that quest. For starters, he would have to journey beyond the wall which keeps the rest of England separate from the magical kingdom of Stormhold. More importantly, the star isn't just a bit of rock that fell from the sky; it's taken the form of a young woman named Yvaine (Claire Danes) and was actually knocked out of the sky by a locket. The locket was thrown by the newly deceased king of Stormhold (Peter O'Toole) and whichever of his descendants retrieves the locket will be the rightful king. Unfortunately for Tristan and the princes seeking the locket, the evil witch Lamia (Michelle Pfeiffer) seeks the star as well, so that she and her sisters can eat its heart and grow young again.
The cast of "Stardust" features plenty of talented actors, two of whom would later go on to play big roles in the Dc Extended Universe.
Septimus actor Mark Strong played Shazam! villain Dr. Sivana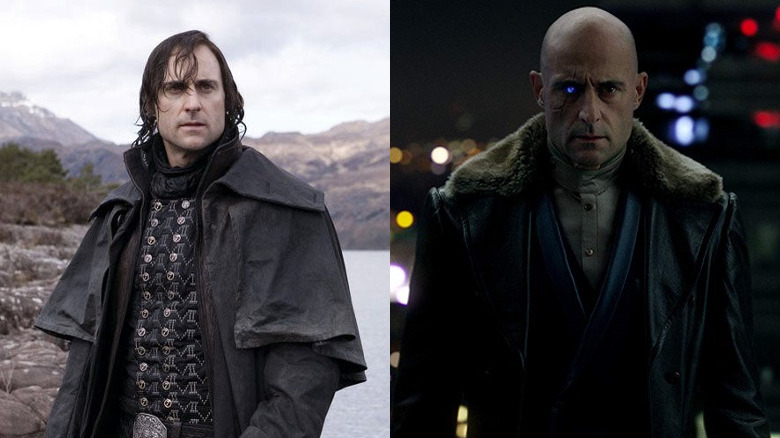 Paramount Pictures/Warner Bros. Pictures
Actor Mark Strong played the king of Stormhold's youngest son, Septimus. He's one of three princes of Stormhold still alive at the beginning of "Stardust," as all seven of them have been killing each other for years, hoping to one day be crowned king. Prince Tertius (Mark Heap) doesn't even get to begin his journey to claim the throne, as Septimus pushes him from the castle's tower as he's gazing upon the kingdom, much to the delight of the king. That leaves eldest prince Primus (Jason Flemyng) as Septimus' sole rival vying for the locket, or so he thinks at least. In his quest to retrieve the locket, he must work with Tristan in order to save Yvaine, who's wearing it. Septimus is willing to do pretty much anything to become king, so working alongside a shopboy isn't exactly asking much — but things change in a pretty big way when Septimus is reunited with his long-lost sister, whom his father and brothers believed he had killed.
More than a decade after Stardust was released, Strong became a part of the cast of "Shazam!" Toward the end of his long life, the ancient wizard Shazam seeks a champion on whom to bestow his powers, selecting 14-year-old Billy Batson (Asher Angel) because he is pure of heart. As a result, Billy can transform into a bulked up adult superhero simply by saying the word "Shazam." Of course, Billy wasn't the first person who the wizard had considered for the role; he'd previously sought out a young Thaddeus Sivana for the role years ago, though the young man proved himself unworthy when he's tempted by the evil of the Sins. Thaddeus grew up to become the evil Dr. Sivana who instead serves as the vessel of the Sins and gains their power, angrily demanding that Billy relinquish his powers.
Humphrey actor Henry Cavill plays Superman in the DCEU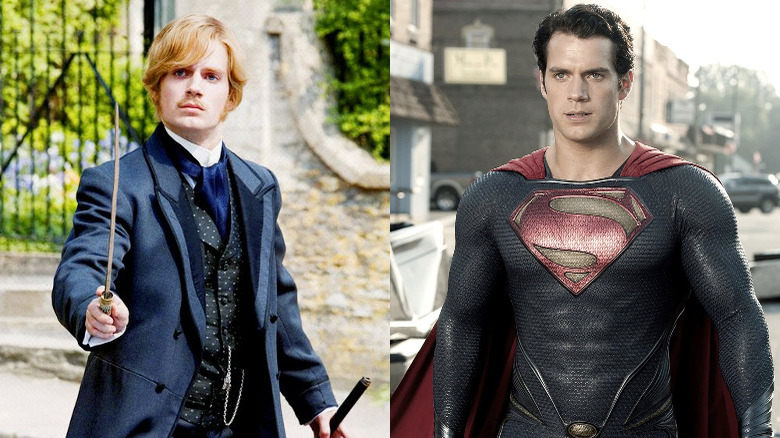 Paramount Pictures/Warner Bros. Pictures
In "Stardust," Tristan has a rival for Veronica's affections: the polished and snooty Humphrey, a role played by British actor Henry Cavill. Humphrey gets the best Tristan when he shows up outside Veronica's window to express his feelings, using his superior fencing skills to embarrass the young man. When Tristan manages to get some alone time with Veronica, wooing her with champagne and expensive chocolates, she tells him Humphrey went all the way to Ipswich to get her an engagement ring, to which Tristan replies he would cross oceans for her hand in marriage — leading to his quest for the fallen star. Upon Tristan's return to the town of Wall, following his incredible journey, he intimidates Humphrey easily enough with his newfound swashbuckling skills, though rather than defeating him, he simply acknowledges that Humphrey and Veronica belong together.
Six years after "Stardust" came out, Cavill made his first appearance as Clark Kent, a.k.a. Kal-El a.k.a. Superman, in 2013's Zack Snyder-directed "Man of Steel." The film, the first installment of the DC Extended Universe, introduced the latest cast of actors to take on the familiar roles of love interest Lois Lane (Amy Adams), newspaper editor Perry White (Laurence Fishburne), evil Kryptonian general Zod (Michael Shannon), Kal-El's Kryptonian father Jor-El (Russell Crowe), and adoptive Earth parents Jonathan (Kevin Costner) and Martha Kent (Diane Lane). Cavill reprised the role and once again worked with Snyder for 2016's "Batman v Superman: Dawn of Justice," in which the two title characters eventually teamed up to face Doomsday, a conflict in which Superman lost his life. Batman (Ben Affleck) works with the other members of the titular squad in 2017's "Justice League" to revive Superman in order to take on the invading Steppenwolf (Ciarán Hinds) and his army of parademons.