Wonder Woman 2 Might Be Set In The '80s, Chris Pine Could Reportedly Return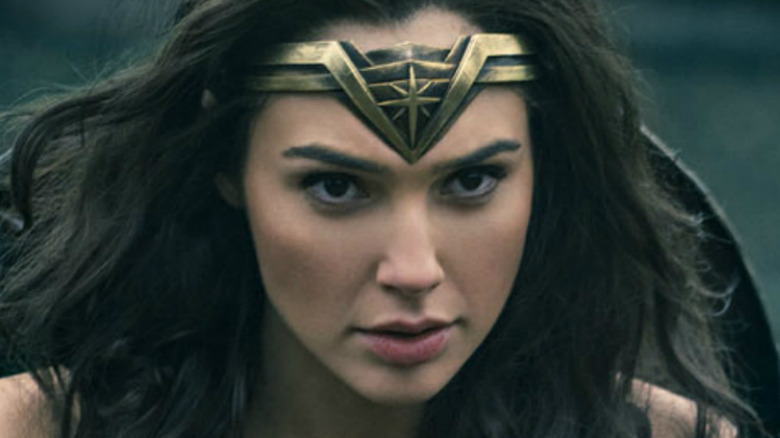 Contains spoilers for Wonder Woman
If the rumors are true, Wonder Woman will still dwell in the past in the upcoming sequel.
According to ScreenRant, the story of Wonder Woman 2 will be set during the '80s and Diana (Gal Gadot) will face the forces of the Soviet Union during the tail end of the Cold War. On top of that, Chris Pine could reprise the role of Steve Trevor, which would probably require some creative storytelling.
Patty Jenkins (who directed the first movie but still isn't signed on for the sequel) is currently developing the script with executive producer Geoff Johns, so none of this is confirmed. But it would make a lot of sense for the movie to be another historical adventure set prior to the events of the modern day DCEU. Justice League will catch up with Wonder Woman in the present, and this would give Jenkins and Johns a lot more freedom to work without directly impacting the current timeline. After all, there are still a lot of years unaccounted for between the World War I setting of Wonder Woman and when Diana popped in with Batman v Superman: Dawn of Justice.
The bigger twist would be the inclusion of Pine in the cast. As fans know, his character doesn't survive the first Wonder Woman movie and, even if he did, he probably wouldn't be much of an action hero seven decades later. ScreenRant said that Pine would "once again [act] as Diana's ally Steve Trevor," but that only seems possible in flashbacks to events we didn't already see. 
But there's another possibility: if Pine really does return, he could play a distant relative of Steve Trevor. In the '70s Wonder Woman TV series, Lyle Waggoner played Trevor in the first season set during World War II, then played Steve Trevor Jr. in the second season, which was set in the '70s. There's a chance that Pine's Trevor could've fathered a child before World War I, but the character could also be more along the lines of a great-nephew.
Either way, take it all with a grain of salt until we hear anything official from Jenkins, Warner Bros., or DC. In the meantime, check out a few small details in the first movie that only true fans noticed.