The Character Everyone Forgets Marshawn Lynch Played On Westworld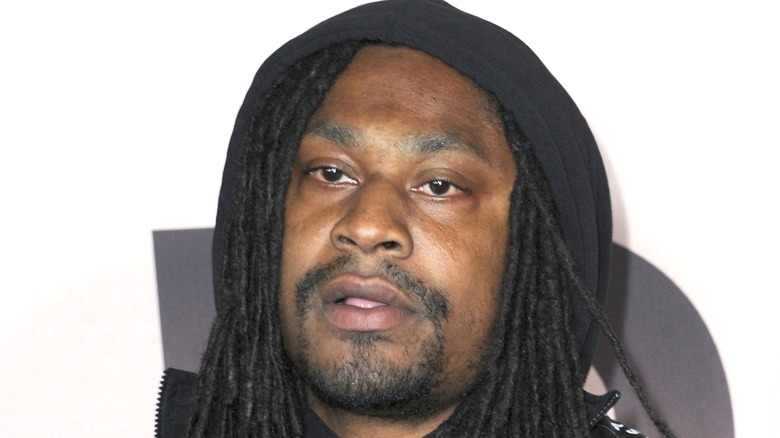 Albert L. Ortega/Getty Images
Marshawn Lynch is without a doubt one of the most popular athletes to ever play in the NFL, not only because of his dominant performance on the field, but also for his hilarious (and often very relatable) demeanor when off the field.
Nicknamed "Beast Mode," the former Seattle Seahawks running back and one-time Super Bowl champion was praised for his ability to break tackles and truck through defenders with relative ease, and his "Beast Quake" run against the Saints is regularly talked about as one of the best runs in football history (via The Ringer).
His off-the-field exploits are just as iconic, from his famous "I'm just here so I don't get fined" press conference to his hysterical stint as a guest star on "Running Wild with Bear Grylls." With that in mind, it's clear that Lynch is an entertainer in every sense of the word. He's even started to break into the world of acting, appearing in comedic shows like "The League" and "Brooklyn Nine-Nine" –- though perhaps his strangest role to date is his part in HBO's "Westworld."
Lynch plays a shockingly large part in Westworld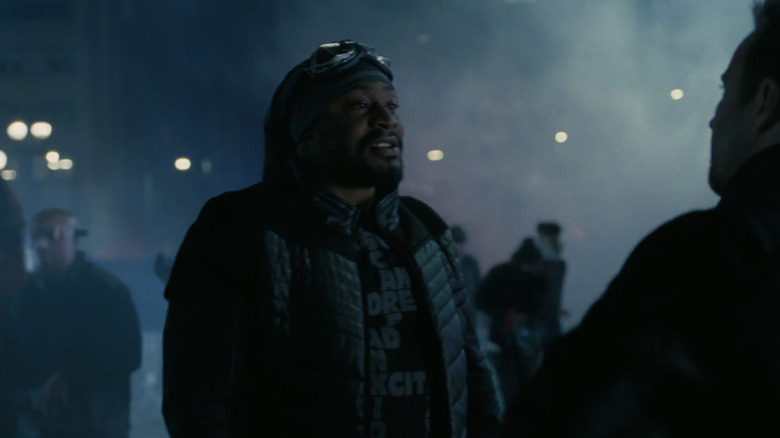 HBO
"Westworld" is a dystopian sci-fi series that follows the android inhabitants of a futuristic amusement park as they revolt against their human overlords — which isn't exactly the type of project you'd expect Marshawn Lynch to be attached to. As surprising as it may seem, Lynch does, in fact, appear in three episodes of "Westworld" Season 3, playing a Los Angeles criminal nicknamed Giggles. Giggles is a friend of Caleb Nichols (Aaron Paul) and Ash James (Lena Waithe), and the first time we meet him is when the three team up to steal money from an ATM.
In classic Marshawn Lynch fashion, he is easily the funniest character in the scene, as he performs the entire heist while under the influence of something called "drip." He later helps Caleb and Dolores Abernathy (Evan Rachel Wood) smuggle Liam Dempsey Jr. across the city, and even manages to kill one of the Serac operatives pursuing them. Perhaps the most surprising thing about Lynch's role in "Westworld" is the fact that it isn't really a cameo – he genuinely plays a major part in the story of Season 3 and works directly alongside two of the show's main characters.
During the riots at the end of the season, he even blocks a bullet intended to hit Caleb, saving his friend's life and sacrificing himself. It's left ambiguous as to whether or not he survives, but considering how hilarious Lynch is on the screen, one can only hope he somehow returns for Season 4.