Seth Rogen Reveals How He Convinced Sony To Make The Boys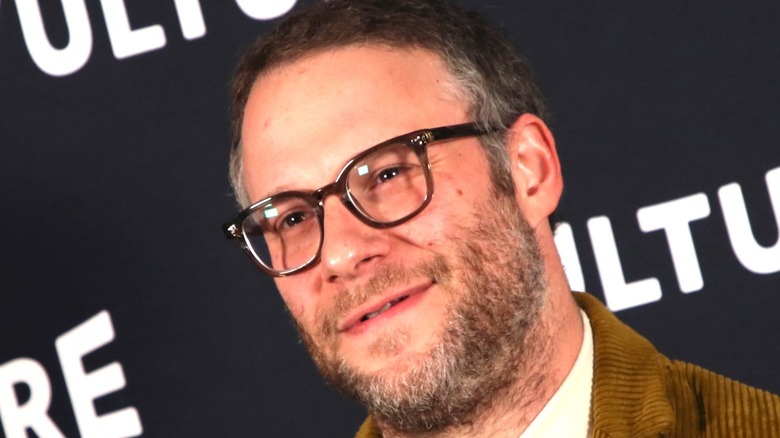 David Livingston/Getty Images
Fans of the Amazon Prime series "The Boys" are eagerly awaiting the Season 3 premiere on June 3 (via TV Guide). Based on the comic book of the same name by Garth Ennis and Darick Robertson, the series is a subversive take on the superhero genre. "The Boys," created by Eric Kripke, is set in a world where superheroes are celebrities and comprise a cottage industry worth billions of dollars.
"The Boys" first two seasons follow the exploits of an elite group of superheroes known as the "Seven" who are more interested in fame, followers, and fortune than making the world a better place. Eager to expose the Seven as frauds and dismantle Vought International, the company that employs them, is the titular group of renegades led by William "Billy" Butcher (Karl Urban).
"The Boys' premiered on July 26, 2019, and has proven to be a ratings juggernaut for Amazon, consistently landing in Nielsen's streaming top 10, according to The Hollywood Reporter. The series is also a critical hit with a 91% approval rating among critics on Rotten Tomatoes. A large part of the show's success can be attributed to actor-filmmaker-writer Seth Rogen who serves as an executive producer. Rogen recently revealed how he convinced Sony Pictures Television to make a small-screen adaption of an obscure, profanity-laden, graphically violent, and hysterically funny comic.
Seth Rogen sold the idea of 'regular people fighting superheroes' to Sony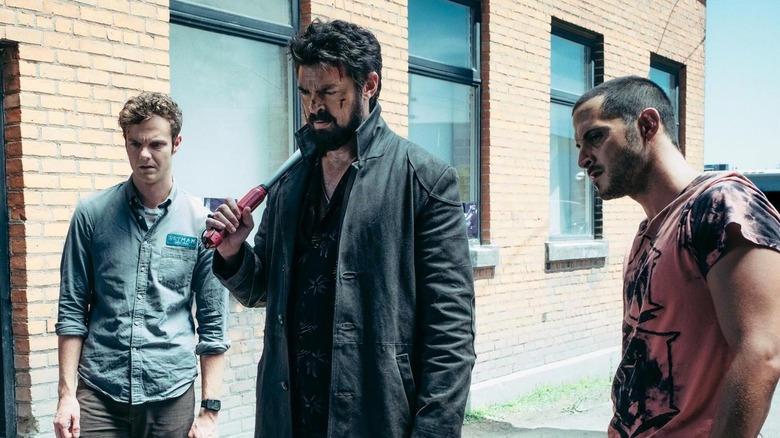 Sony Pictures Television/Amazon Prime
During an appearance on the web series "Hot Ones," Seth Rogen briefly chronicled how "The Boys" went from a good idea for a movie to a hit series. Rogen told host Sean Evans he and his producing partner Evan Goldberg are fans of Garth Ennis, who also wrote "Preacher," which the duo developed into a series for AMC. They bought the first issue of "The Boys" when it came out and immediately thought the concept of "regular people fighting superheroes" was a great concept for a movie. They took the idea to Sony and executive producer Neal Moritz, who agreed to buy the rights to make a movie, but didn't hire Rogen and Goldberg to write or produce the project.
According to Rogen, the people Sony did hire over the course of a decade managed to screw it up until it "came back to us to us basically, and we turned it into the TV show." On the subject of the superhero genre, Rogen praised Marvel for making great films and TV shows but pointed out that they can't cross certain boundaries. Rogan said it would "simply be too damaging to their brand to have like a character kill someone with a 10-foot d***, so as long as they're not doing that, it leaves a great opportunity for us to do that."