The Surprising Way Gold Rush's Parker Schnabel Began His Mining Expeditions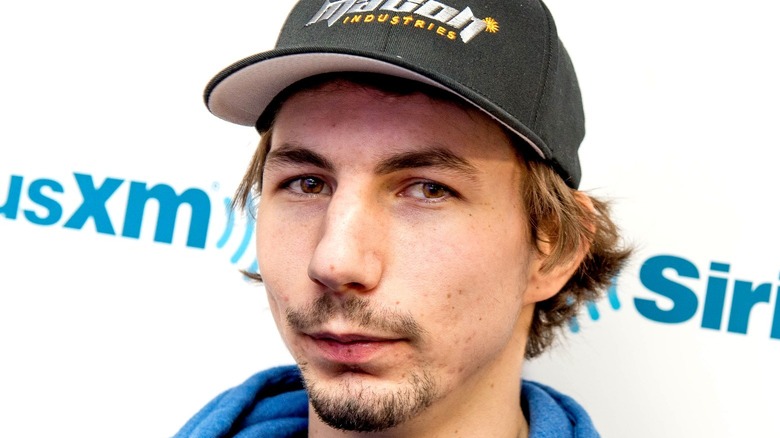 Roy Rochlin/Getty
"Gold Rush" capitalizes on the human drive to strike out and make it rich. Taking its name from the frenzied search for gold in the 1800s, "Gold Rush" is a popular reality show from the Discovery Channel that originally featured crews of gold prospectors that had little to no experience, but as they learn to navigate the world of mining and extraction, their yields start to net some significant worth. As of late January 2022, gold is trading around $1,800 per ounce, which is a pretty good reason to pick up a pan and start sifting.
"Gold Rush" has traveled to several different locations across the world and spawned numerous spin-off series like "Gold Rush: White Water," "Gold Rush: Parker's Trail," and "Gold Rush: Dave Turin's Lost Mine," just to name a few. One of the most popular people on the show is the young Parker Schnabel, but how exactly did he get his start on the hit television series?
Parker Schnabel used his college fund and inherited gold mine to get started
Luckily for Parker Schnabel, his family was already successful long before his birth. His grandfather, John Schnabel, owned Big Nugget Mine. Parker has appeared in every season of "Gold Rush," but his efforts in the first season were strictly that of an advisory role. However, in Season 2, Parker's grandfather granted him ownership of Big Nugget Mine.
Parker got into mining expeditions through the college fund created for him when he was born in 1994. Instead of using the money in pursuit of higher education, Parker used it to finance the pursuit of gold once given ownership of Big Nugget Mine, much in the same light as the rest of his family. These adventures have proved to be fruitful thus far, with Parker being worth around $10 million dollars. It seems that the Schnabels are born gold hunters, and it will be interesting to see how Parker continues his search for this precious resource.