Roots, Harlem Nights Actor Ji-Tu Cumbuka Dies At 77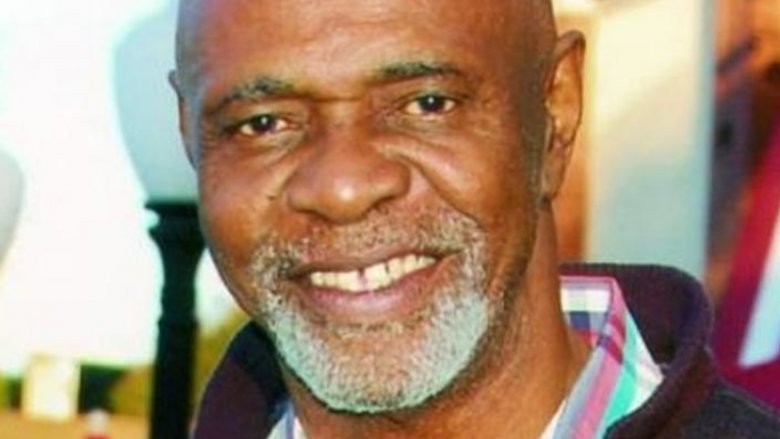 Ji-Tu Cumbuka, the Alabama-born actor known for his roles in films and television shows like Roots, Bound for Glory, Harlem Nights, and Brewster's Millions, has died (via The Hollywood Reporter). The actor was reportedly battling an undisclosed illness that required amputations of his lower limbs, and sadly passed on July 4. He was 77. 
Cumbuka's niece, Amber Holifield, confirmed the news in a post on Facebook. "Most people know my uncle from all the movies and TV shows he's played on... I mainly just knew him as Uncle Ji-Tu," Holifield wrote. "In my Uncle Ji-Tu's final days until his final moments he was surrounded with love and support! [It] was a blessing for all of us to be together in his final hour... He stayed strong and just as sweet as he wanted to be the entire time and that I will never forget that! I am so proud and blessed to be able to say that he is my uncle. Rest in peace, Uncle Ji-Tu. You will always be loved and remembered!"
Born on March 4, 1940, Cumbuka entered the cinematic scene in 1968 as Rick in Jules Dassin's Uptight. The following year, he acted alongside Elvis Presley in Change of Habit. Cumbuka also starred in Blacula (1972), Maurie (1973), Mandingo (1975), Bound for Glory (1976), Dr. Black, Mr. Hyde (1976), Fun with Dick and Jane (1977), and Angela (1977). 
Cumbuka's breakout role, however, was in 1979 on the groundbreaking ABC miniseries Roots, in which he played a slave named Wrestler. The 1980s saw Cumbuka starring in Bachelor Party, Volunteers, and Outrageous Fortune. He brushed shoulders with co-star Richard Pryor in 1985's Brewster's Millions, landed a role in 1988's Moving, and played the "Toothless Gambler" in 1989's Harlem Nights. 
Cumbuka also found success on the small screen, portraying Torque on the NBC series A Man Called Sloane. He also had roles in Brian's Song, CSI, Hunter, Ironside, Kung Fu, Knight Rider, Knots Landing, and The Six Million Dollar Man. 
In 2012, Cumbuka published a memoir entitled A Giant to Remember, a title based off his very own name, given to him by his grandmother. Ji-Tu is the Swahili word for "giant" and Cumbuka is the Swahili phrase for "to remember." 
The actor's family has indicated that donations can be made to Help Somebody Foundation Ministries, the non-profit organization Cumbuka founded.