Too Hot To Handle: How Cam And Emily Are Doing Now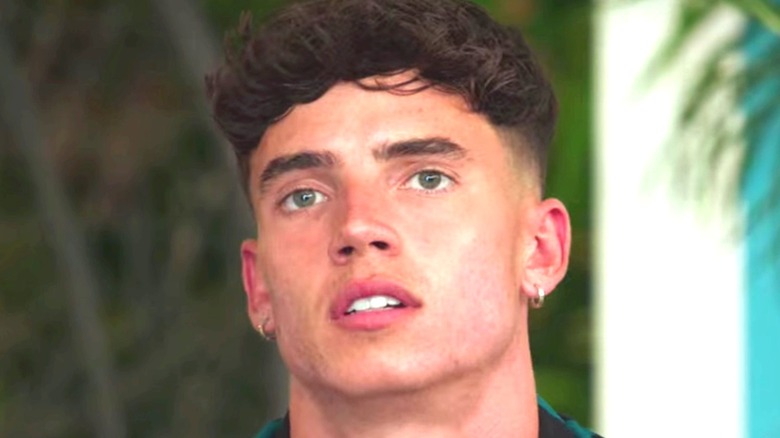 Netflix
The premise of the Netflix series "Too Hot To Handle" is simple ... if not a little scandalous. A group of eligible singles all come on an isolated luxury island vacation with the opportunity to win $100,000. Sounds easy breezy right? Well, there is a catch. To win the thousands, the constants are not allowed to be physically intimate together at all. This includes the simple act of kissing, but also includes any sexual contact.
Doesn't sound too hard on the surface, but the cast features some extremely attractive people with a history of sexual flings, making the prize money pretty difficult to actually nab in full. If a contestant does end up being physically intimate with another contestant, the $100,000 pot decreases. Meanwhile, contestants participate in workshops to encourage personal growth and meaningful relationships.
With an island full of singles, relationships are bound to spark on the show. In Season 2, viewers witnessed that happen with contestants Cam Holmes and Emily Miller. The two hit it off on the show and fans might be wondering if the two are still together now.
Cam and Emily's relationship is blooming post-show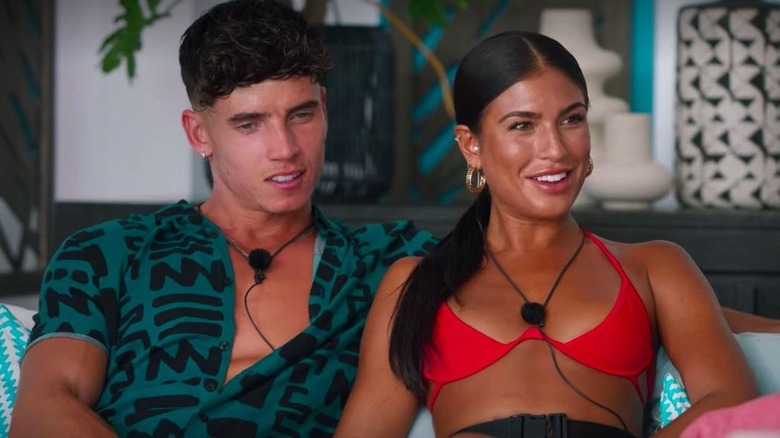 Netflix
Just by looking at the pair's Instagram accounts, as of January 2022, you can see the couple is still together and seemingly in love. However, back in July 2021, Us Magazine more officially reported that Cam Holmes and Emily Miller are still going strong and have now moved in together. That same month, Holmes did an interview with Buzzfeed and opened up about the details of their relationship after the show.
Holmes detailed how they got to know each other in a more traditional way since no phones are allowed on the show, but he also explained the pandemic's effect on their relationship saying, "Because we were in lockdown, we didn't get the chance to be a normal couple. Apart from the villa, our first date was at the end of March (2021) — after about four months being together."
Cam also revealed to Buzzfeed that the two sometimes sleep in separate bedrooms. He explained that the show caused the start of their relationship to move quickly, so this helps the couple maintain a healthy relationship, "We obviously fast-forwarded our relationship so quickly, most couples wouldn't do that, so to give each other a little bit of space as well was very healthy for us."
So, it looks like Cam and Emily are doing great and they plan on growing their lives together, as the Buzzfeed article details that the two currently live with Emily's family, but are looking for a place together in London.