What's The Song That Pam Sings In Her Trailer In Pam & Tommy Episode 3?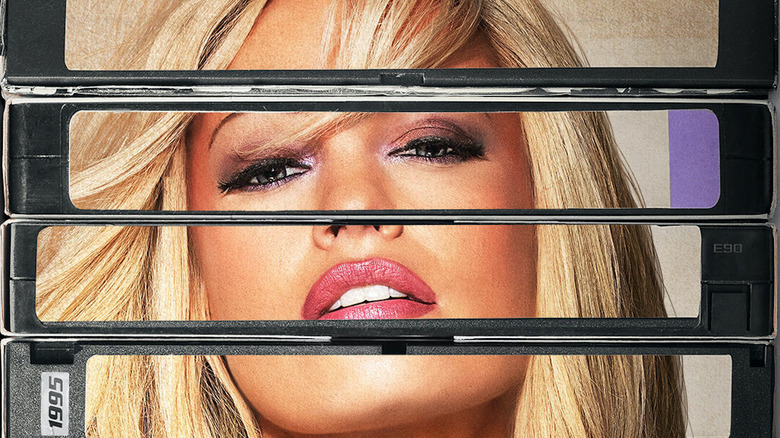 Courtesy of Hulu
Hulu's "Pam & Tommy" might not feature any songs from Mötley Crüe, but the miniseries has managed to include a bevy of lyrical wonders throughout its first three episodes nonetheless. The first two entries in the miniseries, Episode 1 ("Drilling and Pounding") and Episode 2 ("I Love You, Tommy") both include dozens of recognizable tracks. Episode 3 ("Jane Fonda"), the last episode of the serie's February 2 debut, is no different from its predecessors in this respect. 
Episode 3 features songs by everyone from legendary performers like Mama Cass and Shirley Bassey to bands like LSD and Experience Unlimited. However, there's one particularly catchy song that we think fans of the series are going to be especially excited to add to their Spotify playlists. Some time after her whirlwind wedding to Tommy Lee (Sebastian Stan), Pamela Anderson (Lily James) returns to her trailer on the set of "Baywatch" and prepares for what she expects to be a momentous monologue. 
As Pam voices her anxiety over this upcoming scene to her makeup crew, she focuses on the sounds of KIIS-FM 102.7, a Los Angeles-based radio station known for playing popular music. Intently listening to the radio to distract herself from her nerves, Pam yells, "This song is so good! Turn it up," before leading a group in singing along.
So, what is the name of this exuberantly upbeat song?
Pam sings Lovefool by The Cardigans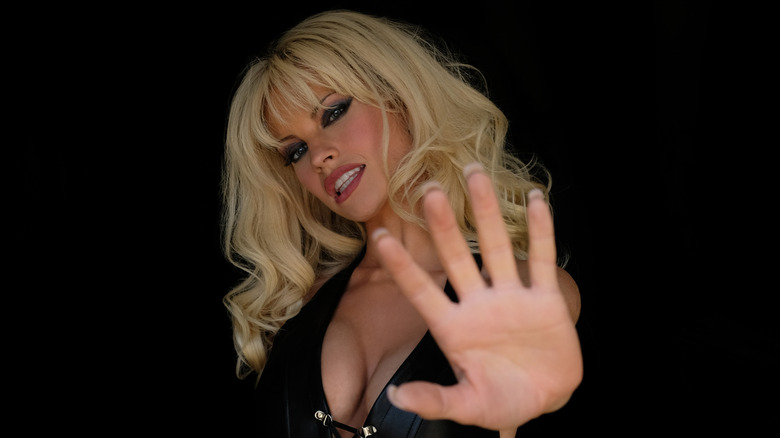 Erica Parise/Hulu
"Lovefool" (via YouTube) is the name of the song that Pam and her co-workers sing along to in Episode 3 of "Pam & Tommy." 
The song was first released in 1996 as the lead single on the third studio album by a Swedish rock band called the Cardigans (via Discogs). At the time of its release, "Lovefool" reached the number nine spot on the Modern Rock Tracks chart (via Billboard). While the Cardigans have continued to record and perform music in the decades since, "Lovefool" undeniably remains their most popular song. Indeed, Billboard ranks it as the 70th greatest pop song of all time.
The song tells the story of a woman who realizes her partner no longer loves her. Desperate to avoid the truth, she sings, "Love me, love me. Say that you love me." While we haven't seen many cracks that suggest this level of desperation in Pam and Tommy's relationship yet, something tells us that the upcoming publicity surrounding the duo's sex tape could eventually drive a wedge between the two.
Of course, it makes perfect sense that this song would be a popular number on the radio around this time. Anderson and Lee were married from 1995 to 1998.
New episodes of "Pam & Tommy" drop every Wednesday on Hulu.