How Old Is Cliff Steele In Doom Patrol?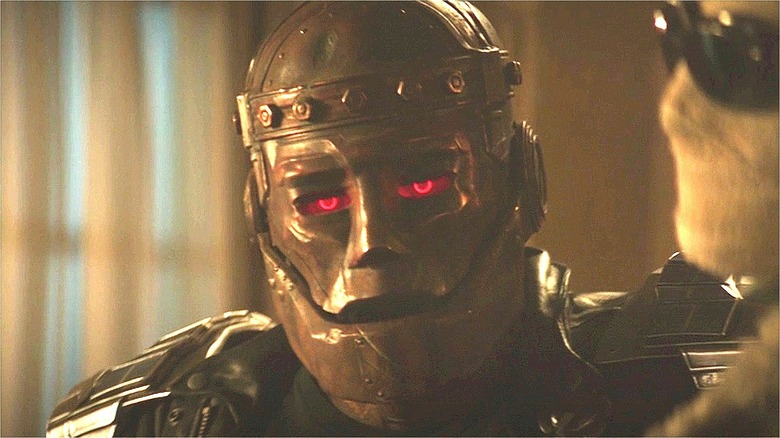 HBO Max
Warner Bros. has a history of playing things safe at the movies when it comes to its DC properties, and 2022 keeps the trend going. "The Batman" from director Matt Reeves is right around the corner, with the likes of "The Flash" and "Aquaman and the Lost Kingdom" making their premieres throughout the year. These projects all feature top-tier, recognizable characters, which is something that the TV side of the DC universe doesn't always do. For instance, the absolutely bonkers "Doom Patrol" has consistently put the spotlight on lesser-known DC heroes and villains since its arrival in early 2019.
Across its three seasons so far, "Doom Patrol" has explored Dr. Niles "The Chief" Caulder's (Timothy Dalton) ragtag band of do-gooders as they've confronted all kinds of threats. They've faced down everything from the fear-inducing Candlemaker (Lex Lang) to the reality-altering Mr. Nobody (Alan Tudyk), all while learning to live with their own unique abilities and accept who they've become. The journeys of Larry Trainor (Matt Bomer), Rita Farr (April Bowlby), and more have proven emotional, to say the least, though Cliff "Robotman" Steele has certainly given them all a run for their money.
Steele has gone through a lot on "Doom Patrol," tragically spending much of his life inside of a cold metal body. Here's how old he is and how long he has spent as Robotman.
Cliff Steele is in his golden years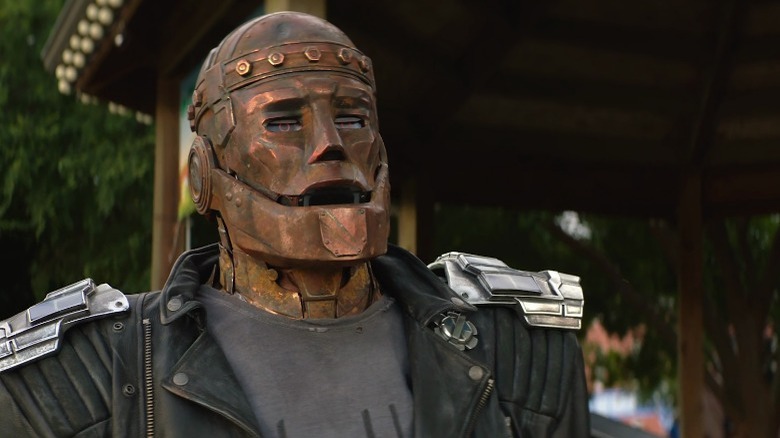 HBO Max
Decades ago, Cliff Steele was on top of the world. He was a successful race car driver, a family man, and had earned moderate fame and fortune. However, his picture-perfect life began to dissolve as his marriage fell into ruin, his relationship with his daughter, Clara (Bethany Anne Lind), took a downturn, and his temper worsened. As the depressing cherry on top, he and his family got into a horrific car accident in 1988 that killed his wife, Kate (Katie Gunderson), and nearly killed him too, had it not been for the intervention of Niles Caulder.
Caulder quickly transferred Steele — who was 32 at the time since he was born in 1956 — into a robot body shortly after his accident. That means that by the time "Doom Patrol" Season 3 rolled around, he was already knee-deep in his 60s. Though one might guess that makes him the senior member of the Doom Patrol, most of his teammates have him beat by a wide margin. Larry Trainor and Rita Farr are both well over 90, and the Chief and his adoptive daughter, Dorothy Spinner (Abigail Monterey), are both in the triple-digit territory (via Screen Rant).
If Cliff Steele and the rest of the Doom Patrol roster have proven anything, it's that you don't have to be a youngster to be a superhero.