What's The Song That Pam & Tommy Sing In Bed In Episode 2?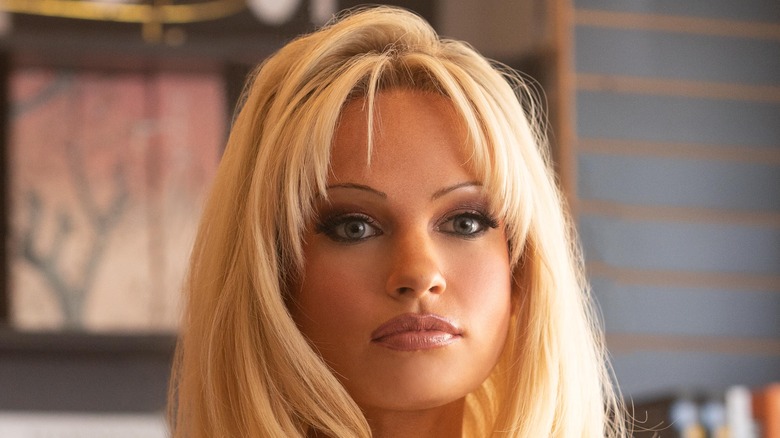 Erin Simkin/Hulu
In the second episode of Hulu's "Pam & Tommy," Pamela Anderson (Lily James) and Tommy Lee (Sebastian Stan) spend a significant amount of time trying to get to know each other a little better (carnal knowledge aside). Despite already being married, the two quickly realize that they have very little in common. While Pamela lists romantic flicks like "Pretty Woman," "Ghost," and "Sleepless in Seattle" among her favorite films, Tommy appears largely ignorant of the genre, instead favoring horror films like "Child's Play," "Nightmare on Elm Street," and "Hellbound: Hellraiser II."
When the happily married couple (who have known each other for no more than 96 hours) return home, they continue to learn more details about each other's lives and interests. When Pamela recognizes one of her favorite musical films on television, she's quick to point it out to Tommy. "I haven't seen this in years," Pamela squeals, as she quickly begins to study each pixel on the screen. Tommy is, unsurprisingly, once again unfamiliar with something Pamela adores.
As Pamela realizes that one of her favorite moments in the film is coming up, she leads Tommy in a home rendition of a catchy tune from the musical. So, what is the name of this song?
Pam & Tommy sing Getting to Know You from The King and I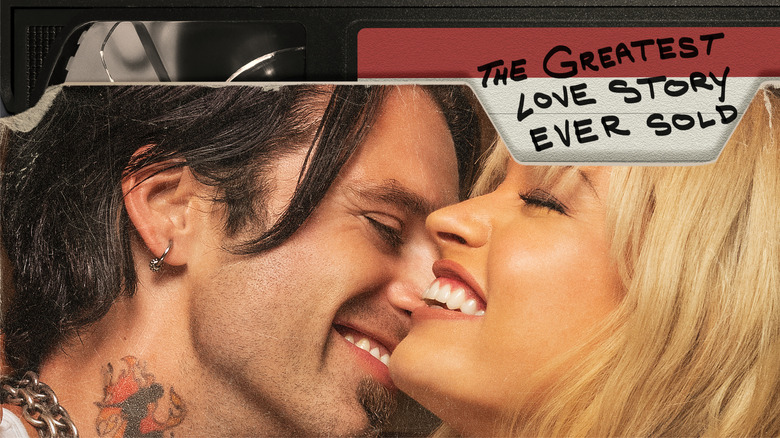 Courtesy of Hulu
Pamela leads Tommy in a home rendition of "Getting To Know You," a song from the 1956 musical film "The King and I" (via YouTube). The song was written and composed by Oscar Hammerstein II and Richard Rodgers, both of whom are well known for their work on a plethora of other successful musical projects, including 1965's "The Sound of Music," a film many consider to be the greatest musical of all time. Upon its release, "The King and I" also proved a major financial and critical success. According to Box Office Mojo, the film won a total of $21 million at the domestic box office. In 2021, this would equal about $215 million, after adjusting for inflation (via US Inflation Calculator). The film also earned a whole nine Oscar nominations, of which it ultimately won five (via IMDb). 
In the movie, Anna Leonowens (Deborah Kerr) sings the song to the family of King Mongkut (Yul Brynner) as she becomes acquainted with his many children and wives. Though Kerr played the part of Anna, her singing voice was actually dubbed by Marni Nixon (via Classic FM), a ghost singer who also dubbed Natalie Wood in 1961's "West Side Story" and Audrey Hepburn in 1964's "My Fair Lady." Interestingly, the tune of the song was originally written to different lyrics in an entirely different play (via NPR).
Of course, the final lyrics to such a tune make it perfectly suited for this particular scene of "Pam & Tommy." New episodes of the miniseries drop every Wednesday on Hulu.