The 50 First Dates Ending We Never Got To See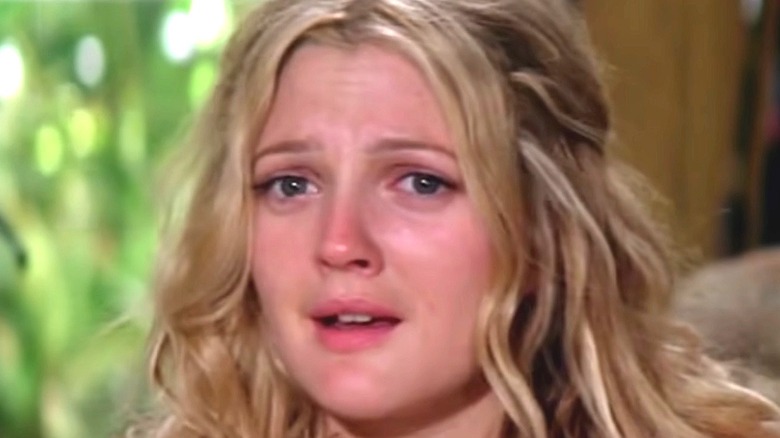 Sony Pictures/YouTube
Adam Sandler is well known for his comedic roles, especially his string of successful comedies during the '90s and early '00s. Overall, films starring Sandler have grossed well over $5 billion at the worldwide box office (per The Numbers). Most of these comedy films utilize lowbrow humor and feature a romance story of some kind, each following a particular formula that has worked well for Sandler throughout his career. While the actor does deviate into dramatic roles from time to time, comedic fare has been his go-to for decades.
The 2004 film "50 First Dates" is one such comedy. Focusing on Sandler's Henry Roth repeatedly trying to win the affections of Drew Barrymore's Lucy Whitmore, who suffers from short-term memory loss, the film seems tailor-made to be a Sandler vehicle. However, the ending is unusual for one of his comedies due to how bittersweet it is. Henry and Lucy live happily ever after, but the latter still suffers from the effects of her condition. This means every day, Henry has to tell Lucy who he is and how they fell in love.
However, it seems that there were once some other plans for "50 First Dates," including an entirely different ending.
50 First Dates almost saw Lucy cured of her condition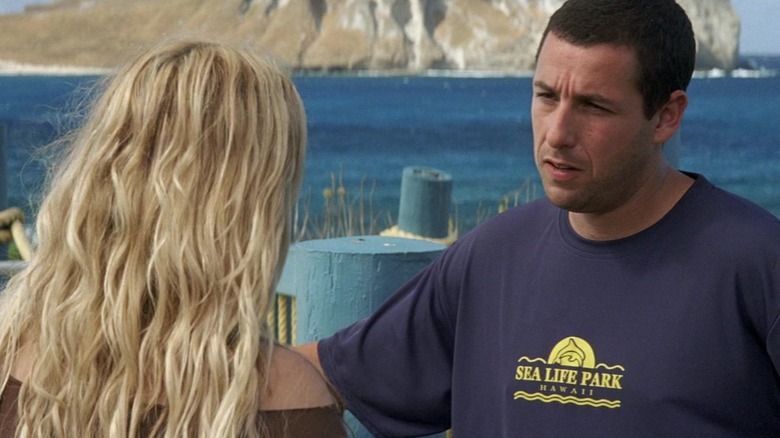 Sony Pictures
During an interview with Entertainment Weekly in 2019, "50 First Dates" director Peter Segal revealed that the film originally had a very different ending featuring Lucy waking up and seeing a mural on the ceiling that painted her life story up to the point where she awoke. However, Segal thought that ending the film by focusing more on Henry's dream of going to Alaska but having Lucy and the rest of her family there made more sense for the character.
Additionally, Sony apparently considered having the movie end on a slightly more happy note, with Lucy being cured of her condition. However, they ultimately decided that the more bittersweet ending made sense. "The studio debated, should Lucy be cured and it be a happy ending?" Segal said. "And I'm so glad everyone supported this bittersweet ending because that's what was so heartbreaking about it, that she has to re-experience this every day. And it's so amazing what Henry does for her every day."
Apparently, "50 First Dates" was also originally more of a dramatic film before Sandler became interested in the project, and it was supposed to take place in Seattle instead of Hawaii. In another world, "50 First Dates" could have been an entirely different movie altogether.