Jackson From Hannah Montana Is Unrecognizable Now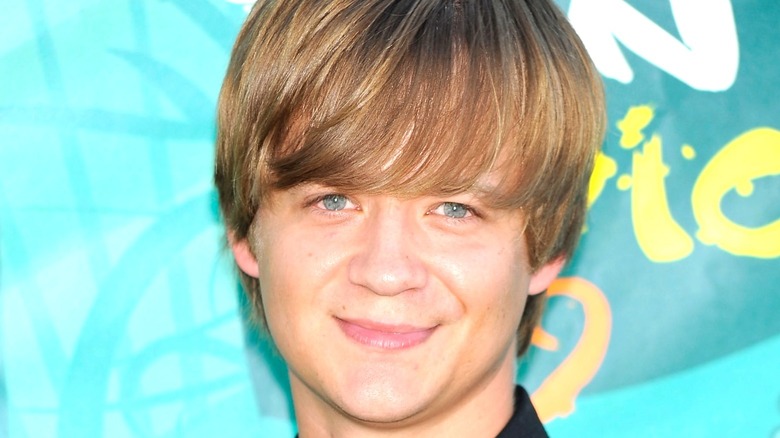 Frazer Harrison/Getty
For those who grew up in the golden age of Disney Channel's mid-2000s programming, it's impossible to forget the show that launched the career of Miley Cyrus: "Hannah Montana." The series, which chronicles the life of Miley Stewart as she simultaneously navigates being an average teen and mega popstar, features Cyrus' real-life dad Billy Ray Cyrus as her TV father, Emily Osment and Mitchel Musso as her best friends Lilly and Oliver, and Jason Earles as her older brother, Jackson.
As Miley endures the struggles of living a double life, Jackson brings a healthy dose of comic relief to "Hannah Montana." From his regular attempts to woo his various crushes, to his love/hate friendship with Rico Suave (Moises Arias), owner of the Surf Shop where Jackson works, Jackson is a humorous, albeit goofy, character that fans adore.
It has been over a decade since 6.2 million viewers tuned in for the emotional finale of "Hannah Montana" to see Miley surprise Lilly as her college roommate. While Cyrus' edgy post-Disney appearance is common knowledge, many wonder what Earles looks like nowadays, especially since the actor was pushing 30 in the premiere season while portraying a teenager (per IMDb).
Jason Earles has gone from goofy to grown-up
Current photos of Earles show a man who's practically unrecognizable but in the best way possible. Though he was technically an adult when filming "Hannah Montana," he had to give off the persona of a nerdy Malibu teen, which was doable thanks to his 5'5" stature. Now, it appears his vibe is allowed to match his age.
Once known for his shaggy locks, Earles can now be seen sporting a short-styled look on his Instagram, as well as the occasional bit of facial hair. The actor has also upped his fashion game, transitioning from the plaid shirts, shorts, and flip flops that marked his "Hannah Montana" days to dress shirts and tasteful tees. Style isn't the only thing that has changed in Earles' life since the 2000s. In 2017, he married social media personality Katie Drysen.
Fans of "Hannah Montana" will get to see this fresh version of Earles when he appears as a guest star in the forthcoming "High School Musical: The Musical: The Series" Season 3, as per TV Insider. Earles may have a revamped image, but it's clear that his willingness to be involved with Disney hasn't wavered, even after all these years. Neither has his appreciation for the diehard following of "Hannah Montana." Earles regularly utilizes his social media to mark milestones of the show, including its 15-year anniversary and inclusion on the Disney+ streaming platform.