Andrew Garfield Reveals How He Almost Spoiled Spider-Man: No Way Home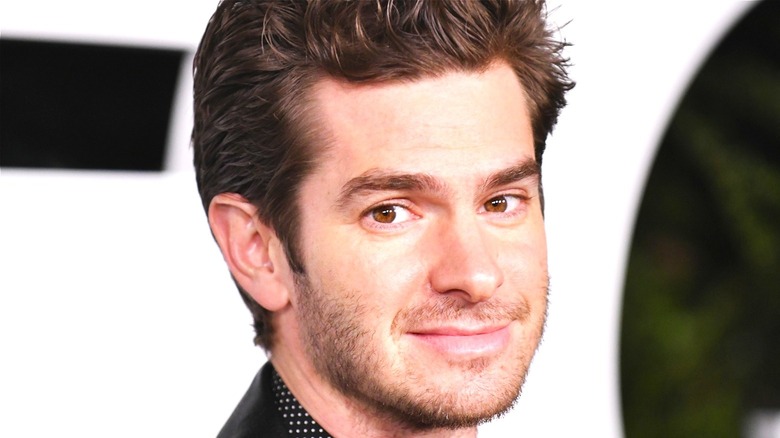 Rodin Eckenroth/Getty
One of the fundamental laws of the Marvel Cinematic Universe is that there are absolutely no spoilers allowed. Secrecy and surprise are big parts of the Disney and Marvel business model, and that was also true for the Sony production "Spider-Man: No Way Home," with its multiple universes and crush of cameos from characters throughout the Spiderverse.
Tom Holland has become infamous in recent years for his penchant for accidentally spoiling surprises, but another of the Spider-Men of "No Way Home" recently revealed he almost spoiled the film during shooting. It was "The Amazing Spider-Man" himself Andrew Garfield, who told the tale during a recent podcast discussion about his experience working on the latest Spidey film.
Of course, Garfield was in a particularly precarious position while he was working on the movie since the mere fact that he was appearing in it at all would have counted as a gigantic spoiler had it been revealed in an untimely fashion. And had it not been for some quick thinking on Garfield's part, he might have accidentally done just that.
It all stemmed from an unfortunate interaction with a delivery driver
Andrew Garfield appeared on the "Happy Sad Confused" podcast (via Buzzfeed News) and told a story that began when a DoorDash delivery driver in Atlanta (where "No Way Home" was being filmed) took to Twitter to complain about Garfield being "rude" to him during a delivery.
Garfield explained, "This was my first night in Atlanta and I'm with two of my best friends, one of whom is on The Walking Dead, which shoots out there." He decided to order takeout, and due to contactless delivery protocols during the pandemic, he thought he'd be able to receive the order without being seen. But since the order supposedly included liquor, he was required to show ID –- at least according to the driver's now-deleted tweets.
Garfield thought that the ID requirement might have been a ruse, as he claims that he hadn't ordered any alcohol. Garfield also says he wasn't "rude" to the driver, instead, he was merely "ask[ing] to do social distancing." Whatever happened, Garfield's friend ended up showing the ID, but that didn't stop the driver from revealing that Garfield was in Atlanta, which naturally fueled rumors that he was there to film a part in "No Way Home."
This was such a big secret at the time that Garfield (as well as fellow Spider-Man Tobey Maguire) was directed to lie about it in interviews, and he even says he had to lie to his "Amazing Spider-Man" co-star Emma Stone about his role in the film. And the whole thing nearly got derailed by a DoorDash driver. The lesson is simple: if your job as Spider-Man ever sends you on a secret mission to Georgia, let someone else order dinner.