Star Trek Fans Everywhere Just Got The Best News From Paramount+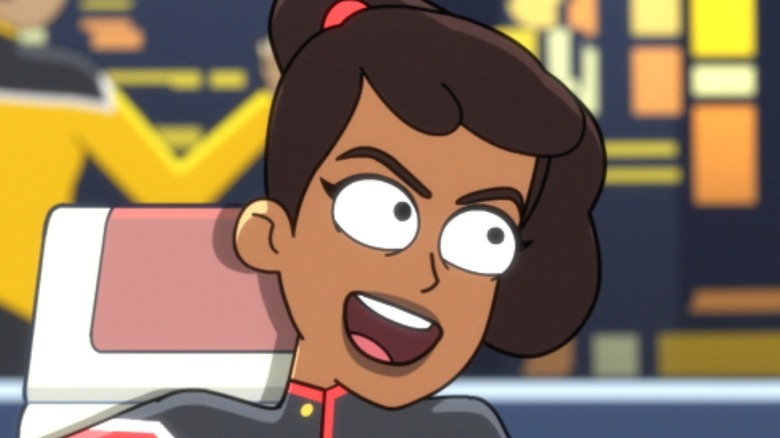 Paramount+
Few could have predicted the massive "enterprise" that developed around the 1966 "Star Trek" television series. Though "The Original Series" is often praised by fans of the franchise today, it was not always a massive success (via USA Today). In the many decades after its 1969 cancelation, "Star Trek" grew into a phenomenon not even Gene Roddenberry could have foreseen, expanding into wildly successful corners of film, television, novels, comics, and even conventions (via StarTrek.com). 
However, after the underwhelming response to "Star Trek: Nemesis" in 2002 (via Rotten Tomatoes) and the conclusion of "Star Trek: Enterprise" in 2005, the franchise sadly went semi-dormant for a number of years. While 2009's J.J. Abrams-led reboot reenergized the franchise on the big screen for a time, the original home of the franchise largely went ignored until the advent of streaming sites.
However, one year after the 2017 launch of "Star Trek: Discovery," CBS Television Studios announced that Alex Kurtzman would oversee the franchise with ideas for a plethora of new series (via Variety). In the years since, we have seen an explosion of content under the "Star Trek" label, pleasing many fans eager for a return to "where no man has gone before." 
News from Paramount+ today suggests this trend isn't slowing down anytime soon. Spock may think emotions are mostly illogical, but today's news is clearly a cause for celebration.
Paramount+ renewed three different Star Trek series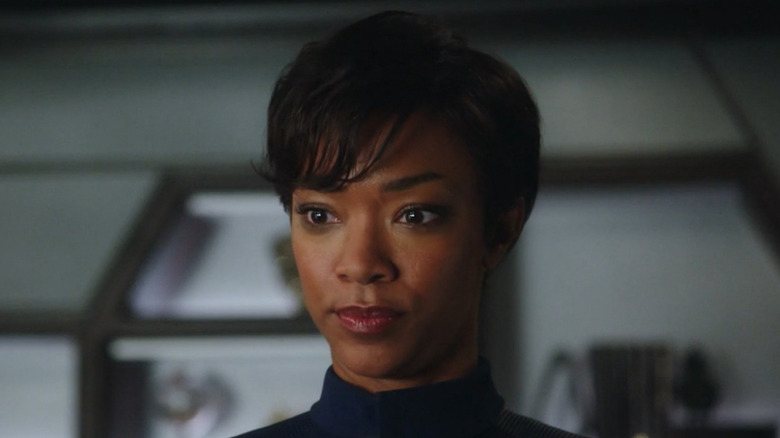 Paramount+
Paramount+ announced plans today to renew "Star Trek: Discovery," "Star Trek: Lower Decks," and "Star Trek: Strange New Worlds" (via Variety). This announcement means a fifth season for "Discovery," a fourth season for "Lower Decks," and a second season for "Strange New Worlds." "Strange New Worlds," a prequel set before "The Original Series," is the newest entry in the franchise and is set to premiere on Paramount+ on May 5.
Paramount+ also announced that "Star Trek: Picard," the Patrick Stewart-led sequel to "Star Trek: The Next Generation," will return for its second season on March 3. "Picard" was previously renewed for a second and third season (via The Hollywood Reporter). Today's announcements are just a small sampling of the many recent developments in the continually growing world(s) of the "Star Trek" franchise. 
"Four years ago, we made a promise to grow 'Star Trek' into something it had never been before, and thanks to the incredibly hard work done by our many talented showrunners, writers, and directors, along with the extraordinary support of CBS Studios and Paramount Plus, we're keeping our word," Kurtzman said, per Variety. "Now our current shows are set up for the future as we work to build 'Trek's' next phase of programming for years to come."
In addition to previous shows in the franchise, Paramount+ is also the home of "Star Trek: Prodigy," an animated series aimed at younger audiences, which is currently in the middle of its first season.