Encanto Just Smashed A Notable Frozen Record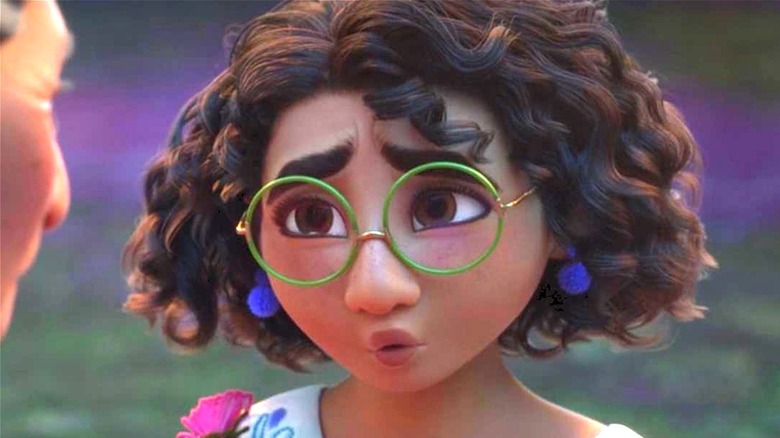 Disney
It's not a quality Disney movie without at least one charming and incredibly catchy earworm of a song burrowing its way into your skull. In the case of the magical newest Disney release, "Encanto," there's a whole host of them waiting to be thrown into your favorite Disney playlist in-between "Hakuna Matata" and "You've Got a Friend In Me." Thanks a lot, Lin-Manuel Miranda, you songwriting wizard!
Along with a sterling reception from critics (it earned 91% on Rotten Tomatoes), fans both young and old have been quick to latch onto the film's incredible selection of songs from "What Else Can I Do?" and "Surface Pressure." It's in the ridiculously catchy "We Don't Talk About Bruno," though, that has not only won fans over but has done so in such an impressive fashion that it's taken a record from "Frozen" that hasn't budged since 2013. Well, you know what they say — guess you've got to let it go, eventually.
We Don't Talk About Bruno beat Let It Go's Billboard Top 100 spot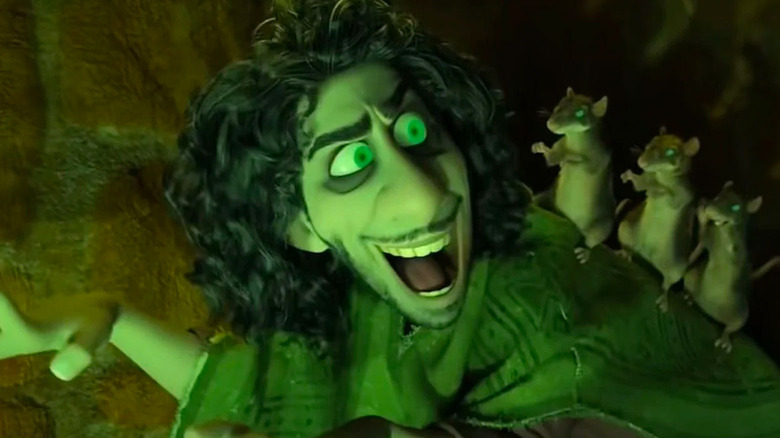 Disney
According to Entertainment Weekly, "Encanto's" toe-tapping "We Don't Talk About Bruno" has landed at number four in the Billboard's Top 100 chart, leaving Idina Menzel's "Let It Go" to chill, following its previous record of landing at number five in 2014. As if overtaking that wasn't enough, "We Don't Talk About Bruno" now marks the first time in 26 years that a Disney song has surpassed number five in the charts.
The track sung by Carolina Gaitán, Mauro Castillo, Adassa, Rhenzy Feliz, Diane Guerrero and Stephanie Beatriz now has a rare claim to fame as several other beloved classics. It shares the same number four spot as Elton John's "Can You Feel the Love Tonight" from "The Lion King" and Vanessa Williams' "Colors of the Wind" from "Pocahontas." The last number one from a Disney film was Peabo Bryson and Regina Belle's "A Whole New World" from "Aladdin," which took the top spot back in 1993. It's certainly an impressive feat and to be honest comes as no surprise from a soundtrack that absolutely slaps. Give it a listen during a watch of "Encanto," which is available to stream on Disney+.