Javier Bardem Confirms What We All Suspected About Johnny Depp's On-Set Behavior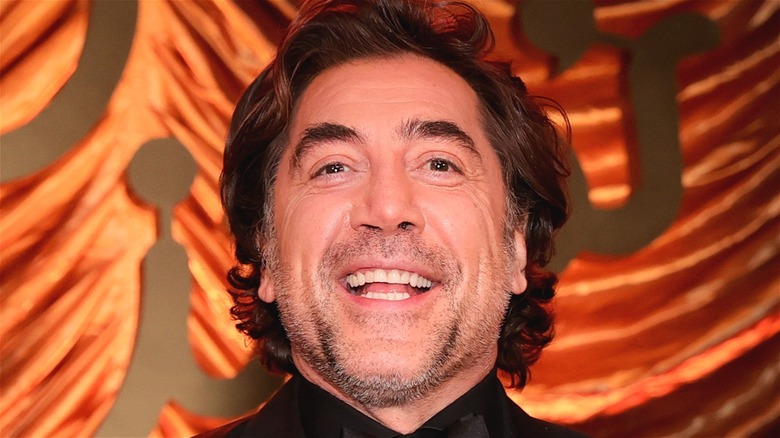 Rich Fury/Getty
As he has risen to the absolute highest level of his profession, Javier Bardem has worked with some of the biggest names in the acting game. One of his most famous co-stars is Johnny Depp, with whom Bardem has worked on two occasions. In 2000, Bardem starred as poet Reinaldo Arenas in Julian Schnabel's biopic "Before Night Falls," and Depp played the dual supporting roles of Reinaldo's friend Bon Bon and the ominous Lt. Víctor. In 2017, the pair met again, when Bardem's undead Captain Salazar faced off against Depp's Jack Sparrow in "Pirates of the Caribbean: Dead Men Tell No Tales."
Having worked with Depp during his indie years and his big-budget "Pirates of the Caribbean" tenure, Bardem has been able to develop a unique insight to working with the older star. Now, the Spanish actor has shared his experiences of shooting "Before Night Falls," and he confirms what we all suspected about Johnny Depp's on-set behavior.
Javier Bardem found working with Johnny Depp easy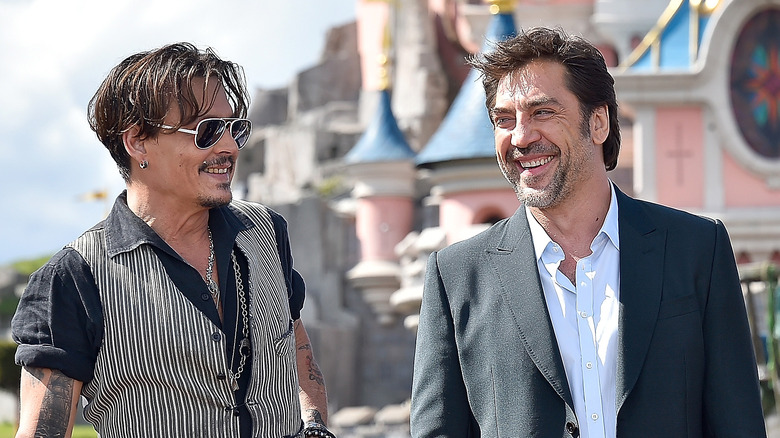 Kristy Sparow/Getty Images
In a video interview with GQ about his most iconic characters (via YouTube), Javier Bardem discussed his work with Johnny Depp in "Before Night Falls," and had nothing but good things to say about his co-star. In fact, it appears that the pair's chemistry was so great that Bardem compared it to dancing.  
"Johnny Depp — he plays two characters in the movie — I remember him being very easy, very nice, very funny, very accessible, very generous," Bardem said, and revealed that he has especially fond memories about filming the scene in which his character, Reinaldo, has a tense scene with the more antagonistic of Depp's characters, Lieutenant Víctor.
"Especially in the second scene, when he plays a lieutenant, that we shot in [director Julian Schnabel's] house, actually — he did this little set in his house and we shot it there — where Reinaldo is taken prisoner by him and he has this idea, sort of imaginations about the sexuality of this lieutenant, and then it mixes with the reality of the situation where he's going to be very much punished for being anti-revolutionary, a writer, and especially a gay person," Bardem said. "That scene took a whole day, and I loved playing with him. I could tell that he was so easy, so soft, so flexible. Like nothing, it was a dance — I love working with him."
While there are many other celebs who can't stand Johnny Depp, it's clear that Bardem's personal experiences of him are nothing but positive — which, presumably, contributed to his decision to reunite with Depp for "Pirates of the Caribbean: Dead Men Tell No Tales" 17 years after their first onscreen meeting.