This Is Us: The Biggest Twists To Happen In The Show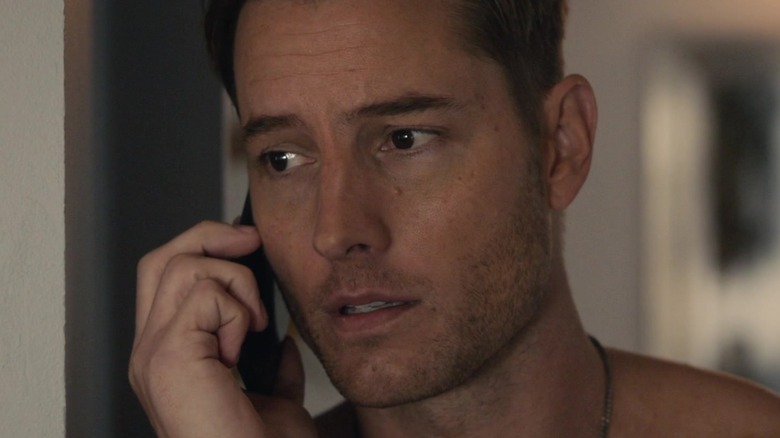 NBC
From its very first episode, NBC's multigenerational family drama "This Is Us" established itself as a series that would surprise its audience. Aided in large part by its nonlinear narrative structure, the decades-spanning series routinely subverts audience expectations by sneakily jumping around in time. This has led to the show developing a reputation for jaw-dropping twists and tantalizing cliffhangers, despite its largely subdued tone and lack of pulse-pounding action or thrills.
In fact, "This Is Us" has packed in so many twists that it can seem bizarre now to recall some of the assumptions the audience took for granted in the past. Once each surprise development is revealed, the show often reframes what we think we know so that the twists feel earned, rather than simply shocking us for shock's sake. So, in case you've forgotten just how many of the established facts of the show today completely blindsided us at some point in the past, here are some of the biggest twists to ever happen in "This Is Us."
All the people in the pilot sharing birthdays are actually part of the same family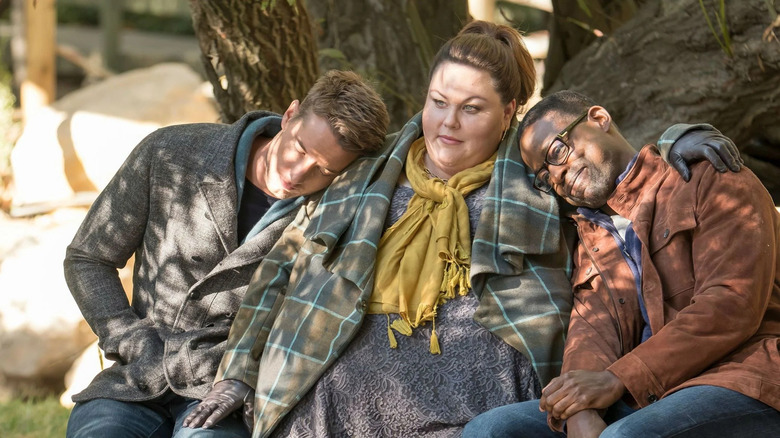 NBC
It's almost hard to remember now that the original promos and pilot for "This Is Us" kept the relationship between its main characters a secret. The pilot episode introduced us to four people — Jack (Milo Ventimiglia), Kevin (Justin Hartley), Kate (Chrissy Metz), and Randall (Sterling K. Brown) — all celebrating their 36th birthdays. Except for Kate and Kevin, who are revealed to be twins midway through the pilot, the first episode of "This Is Us" mostly kept each character confined to their storyline. Kevin melts down on the set of his TV sitcom, Kate begins to attend a weight loss support group, Jack supports his wife, Rebecca (Mandy Moore), through the birth of triplets, and Randall makes contact with the birth father who abandoned him.
For most of the pilot, the audience is led to believe that the only thing that ties all of these people together is that they all share a birthday. It seems to set up a show that will follow a group of strangers on parallel, individual journeys that will — due to the nature of TV — likely intersect someday. However, the last few minutes of the episode reveal that we've been following the same family the whole time and that Jack is the father of the other three characters, who were born on his birthday in 1980. It was a huge twist that no one saw coming and set the stage for many more surprises to come.
Rebecca is married to Jack's best friend in the future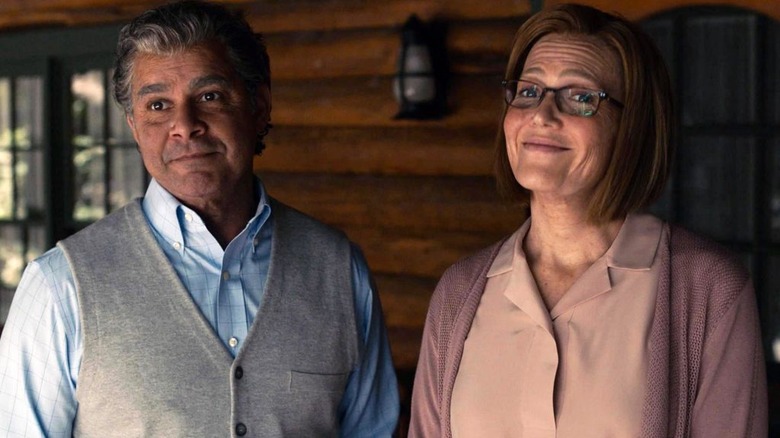 NBC
The first season of "This Is Us" throws a bunch of surprises at the audience in quick succession, making it clear that it will keep us on our toes. After spending the first episode setting up the loving relationship between Jack and Rebecca, the second episode shows that their relationship wasn't all sunshine and rainbows. The episode shows the couple struggling with the demands of raising three kids, and Rebecca's frustration with having to handle all the hard parts of parenting while Jack is gone most of the time, and gets to be the fun parent when he's present. On top of that, this episode introduces the topic of Jack's drinking, which sets the stage for a reveal later on when we learn that Jack is an alcoholic.
Still, it comes as a huge shock at the end of the episode when an older Rebecca shows up to visit Randall's family in the modern day timeline accompanied not by Jack, but by his best friend, Miguel (Jon Huertas). In the flashbacks, we see Miguel only as Jack's drinking buddy, but the reveal that Rebecca is married to him in the future raises a whole host of questions. Did Rebecca cheat on Jack with his best friend? Did the happy couple wind up getting divorced? Suffice it to say, Rebecca's marriage to Miguel is something no one sees coming, and this reveal had every "This Is Us" fan clamoring for answers.
Rebecca met William before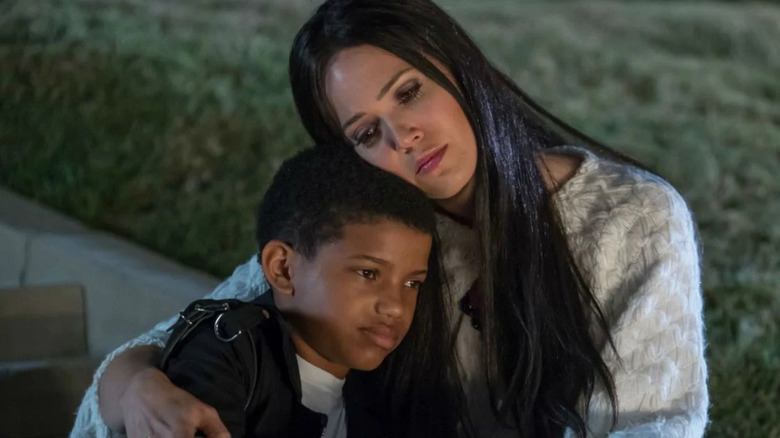 NBC
Randall tracks down his birth father, William (Ron Cephas Jones) in the first episode of "This Is Us." The two gradually build a relationship before William ultimately passes away from cancer toward the end of Season 1. However, while Randall doesn't meet William until his 36th birthday, we find out in the series' third episode that Randall's adopted mother, Rebecca, has known William almost from the beginning.
It turns out that after bringing baby Randall home (then named Kyle, the name originally intended for the third Pearson triplet who died during delivery), Rebecca tracks down William and makes him promise not to try to take Randall away from her. Although William is sad to give up the chance to know his son, he agrees that it's what's best for the baby, although he suggests to Rebecca that they consider giving him his own name, rather than a hand-me-down from his lost brother. 
As a suggestion, William gives Rebecca a book of poetry by Dudley Randall, which is how Randall first got his name. Later, we learn that this wasn't the only time Rebecca and William met, a secret Rebecca kept from her son for nearly four decades.
Jack is dead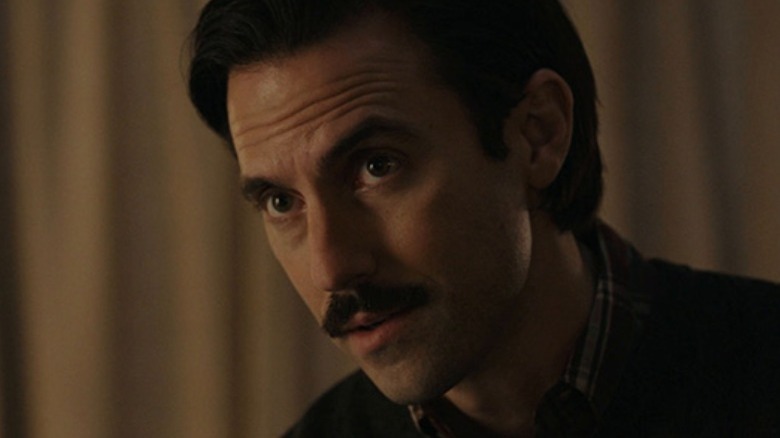 NBC
After keeping fans wondering what came between Jack and Rebecca that would lead to Rebecca getting remarried to his best friend for a few episodes, "This Is Us" finally puts us out of our misery. However, the way the show does this creates a whole new set of worries to fret over. When Kate begins acting weird about football around her new boyfriend, Toby (Chris Sullivan), she eventually admits it's because she associates football with her dad, who died.
Of course, it would be a while before we learn exactly when Jack dies, along with the tragic circumstances surrounding his death, but knowing that he is dead helps viewers understand how Rebecca winds up married to Miguel in the future. That said, the revelation that Jack dies puts viewers on the lookout for what the cause of death might be, making fans nervous in every episode every time Jack shows the slightest sign of illness or gets behind the wheel of a car. Eventually, though, the show reveals that Jack dies as the result of a house fire, although it would still be a while until we actually see it.
Kevin goes back to his childhood sweetheart
NBC
Kevin has come a long way since we met him in Season 1 when his biggest concern was being taken seriously as an actor. After having an existential crisis on the set of his show "The Manny" and subsequently quitting, Kevin goes back to stage acting. 
However, this winds up with him in a love triangle between Sloane (Milana Vayntrub), the writer of the play he's in, and Olivia (Janet Montgomery), his costar. Torn between two romantic options, Kevin winds up turning to Toby for advice, who tells him to close his eyes and picture the love of his life and imagine that he has only 30 seconds and three sentences to win her back. Kevin seems to have an epiphany and immediately jumps in a cab, which takes him to the front door of — a woman we've never seen before.
It turns out that Kevin pictured Sophie (Alexandra Breckenridge), who was Kate's childhood best friend (a theme that will come up again in later seasons). The episode informs us in flashbacks that Sophie is the one who prompted Kevin to rearrange the Big Three's birthday party plans when they turned 10. Later, we learn that Kevin and Sophie got married right out of high school, but it didn't last. Considering Kevin's proclamation of love is the first time the audience was even made aware of Sophie's existence, it comes as a huge shock, but one that makes a lot more sense the more we learned about their history.
Jack actually survived the fire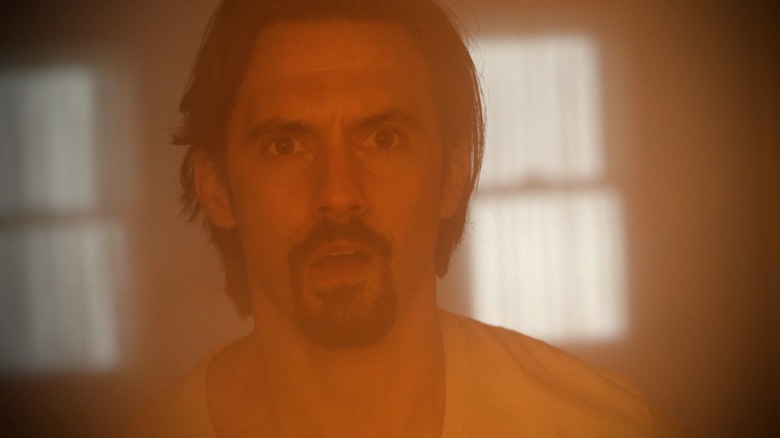 NBC
After receiving the bombshell in Season 1 that Jack dies sometime before his kids reach adulthood, viewers are on pins and needles waiting to learn about the circumstances of his death. After a few feints to throw us off course, "This Is Us" eventually reveals that Jack's death is connected to a house fire. At the end of Episode 13 of Season 2, we finally see how the fire started: a faulty Crock-Pot, which starts sparking despite being turned off, in conjunction with a smoke detector that has run out of batteries.
However, the episode that followed, titled "Super Bowl Sunday," throws us a curveball when Jack runs back into the burning house to save their dog after getting his family out — and then comes back out! Most viewers assume that Jack perishes inside the burning building, but he ends up having a heart attack while being checked out in the hospital afterward. It is so unexpected that Rebecca initially doesn't even believe the doctor when he tells her that her husband has passed away since Jack seemed to be in good health. Talk about a surprise gut punch in an episode that was already bound to be painful.
Tess is the social worker in the future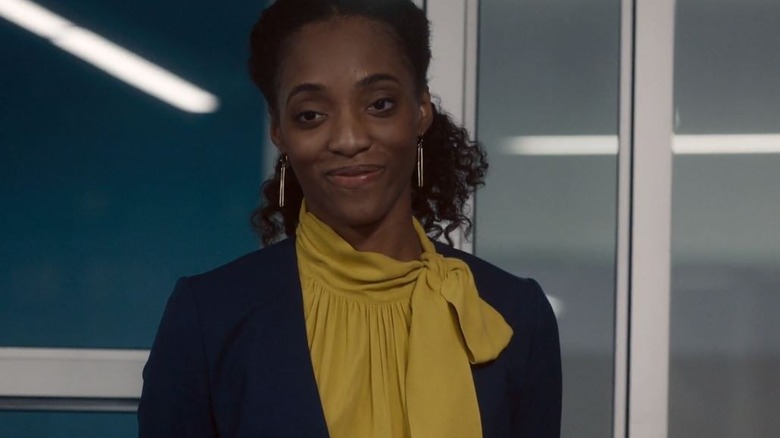 NBC
Flashbacks and side-storylines have been woven into the fabric of "This Is Us" since the very first episode. So when a young social worker is introduced in an episode midway through Season 2, viewers assume that she is either someone who has intersected with Jack and Rebecca in the past or is interacting with Randall's family in the present, since they are in the midst of a conversation about adoption.
The truth, of course, turns out to be neither of those things. The social worker is actually Randall's daughter Tess (Iantha Richardson) in the future, opening the door to not only flashbacks on "This Is Us" but also flash-forwards. No one in the audience was expecting "This Is Us" to toss another timeline into the mix, so it felt like a huge twist to suddenly realize we would get to see where the Pearsons wind up down the road, rather than just how they got there.
Nicky is alive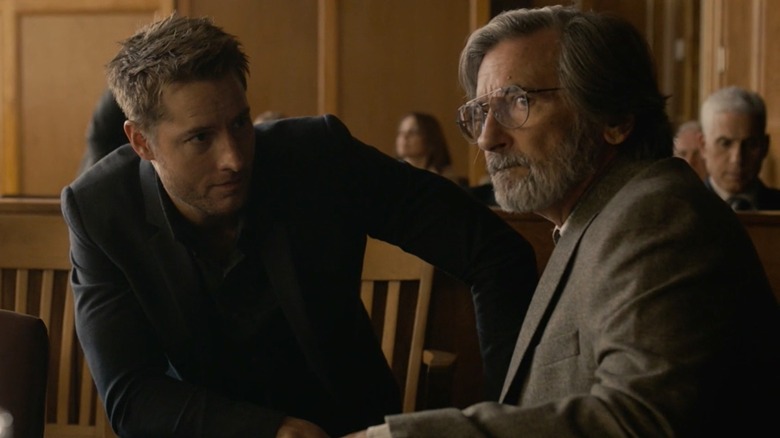 NBC
Jack isn't the only Pearson whose fate threw viewers for a loop. After spending the first two and a half seasons under the impression that Jack's younger brother Nicky died in Vietnam, where they both served together, the third season of "This Is Us" dropped the bombshell that Nicky (Griffin Dunne) is in fact alive and well, living in a trailer in rural Pennsylvania. Nicky still being alive came as a shock to more than just the audience; none of the modern Pearson siblings knew they had a living uncle either, and are understandably shocked to learn their dad's brother has been right under their noses this whole time.
Later, we learn that Jack did know that Nicky had survived the war, but that the brothers were estranged for years, with Nicky sending Jack postcards that he mostly ignored. Eventually, though, Jack visits Nicky before his death and at least tells him about his wife and children, even if he doesn't invite Nicky to meet them. The two Pearson brothers never truly reconcile before Jack dies, with Nicky not even learning of Jack's death until many years later. It's shocking and heartbreaking to learn that Nicky spent so long estranged from his family after the war, but at least he gets another chance at connection when the Big Three finally shows up on his doorstep.
The sweet love story between a blind man and a waitress is about Kate and Toby's son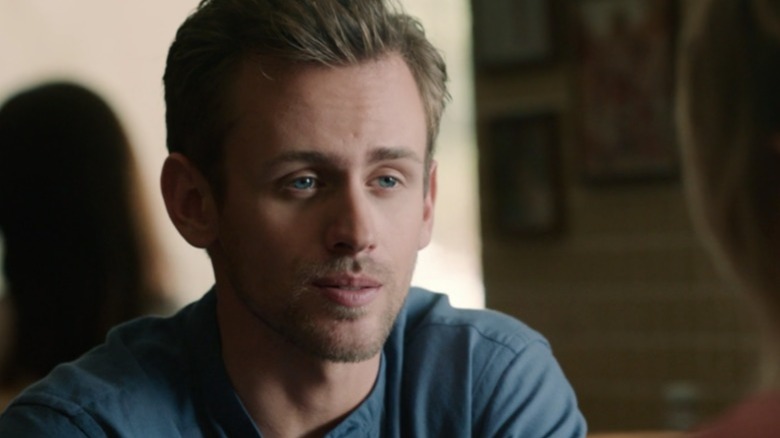 NBC
The opening episode of Season 4, "Strangers," introduces viewers to a trio of new characters without any context of why we were suddenly following them. These characters are Cassidy (Jennifer Morrison), a military vet experiencing PTSD; Malik (Asante Blackk), a teenage father of a young daughter; and a young blind musician who is not immediately named (Blake Stadnik), who falls in love with a waitress he meets in a diner. Over the course of the episode, we see the musician marry the waitress and later learn that she is pregnant.
The first two characters both turn out to intersect with characters in the present-day timeline, with Cassidy befriending Kevin and Nicky, while Malik becomes Deja's (Lyric Ross) boyfriend. However, the end of the episode reveals that the musician is Jack Damon, Kate and Toby's son, who we'd only seen as an infant in the present day. As Kate and Toby get Jack's diagnosis of blindness, we see that Jack will grow up to chase the same dreams his mother and grandmother once did, with great success. It's a very unexpected yet welcome twist that no one saw coming.
Madison is the mother of Kevin's kids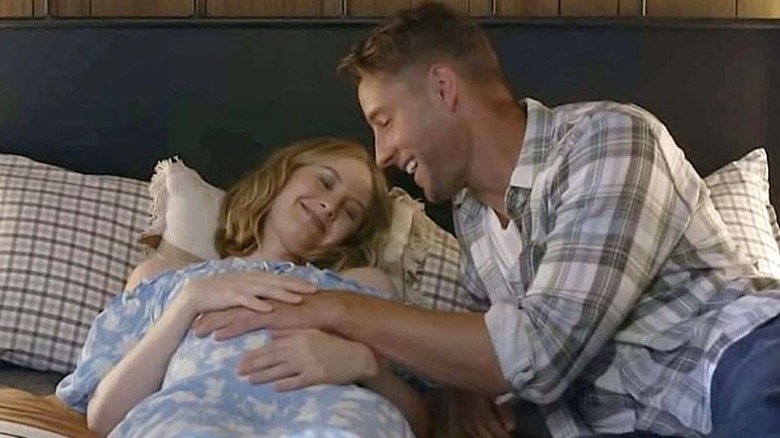 NBC
After the first flash-forward in Season 2, establishing that the Pearson family is gathering in the future for some unknown event, Season 3 revealed that by that time, Kevin has a preteen son. Then at the end of Season 4, we see that Kevin has a daughter around the same age as well, and that he's wearing a wedding ring. Obviously the identity of Kevin's wife and the mother of his children was a huge mystery following that first reveal, with candidates including his ex-wife, Sophie, his friend Cassidy, or one of his several girlfriends from over the course of the show.
Being "This Is Us," though, the show didn't go in any of those predictable directions. Instead, the end of Season 4 reveals that the mother of Kevin's children is actually Kate's best friend Madison, the result of an impulsive one-night stand. Later, Kevin and Madison decide to get engaged, but call off the wedding at the end of Season 5 after realizing they're in love with the idea of their family more than they are with each other. Still, while Kevin's future wife is still a mystery, the twist that Madison is actually the mother of Kevin's twins was a huge shocker that likely wasn't on anyone's bingo card.
Randall's birth mother survived her overdose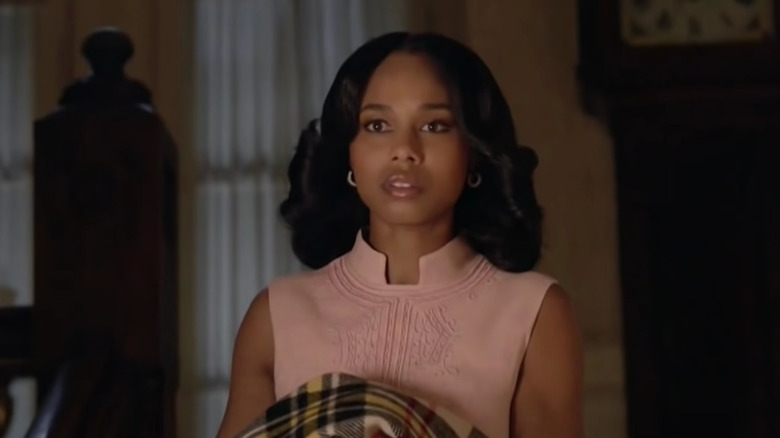 NBC
The circumstances leading to Randall being abandoned at a fire station as a baby — and ultimately being adopted by Jack and Rebecca — are nothing short of tragic. After falling in love with a woman named Laurel (Jennifer C. Holmes) that he meets on a bus, William sadly becomes hooked on heroin, which he is introduced to by Laurel. However, after learning Laurel is pregnant, they both vow to get clean for the sake of their family.
Unfortunately, after giving birth, Laurel is in such excruciating pain that she relapses and winds up overdosing. William calls the paramedics, but they pronounce her dead at the scene and inform William that they'll need to contact the authorities, leading an overwhelmed and grief-stricken William to flee with the baby, leaving him at the fire station. 
What William never learns, and Randall only finds out many years later, is that Laurel survived, with the paramedics managing to resuscitate her shortly pronouncing her dead. She goes on to fall in love with a man named Hai (Vien Hong), and eventually dies of breast cancer in 2015. While Randall never gets a chance to meet his mother while she was alive, he and viewers alike each find some unexpected catharsis in learning she'd had a long and full life after we all thought she died.
Kate is getting remarried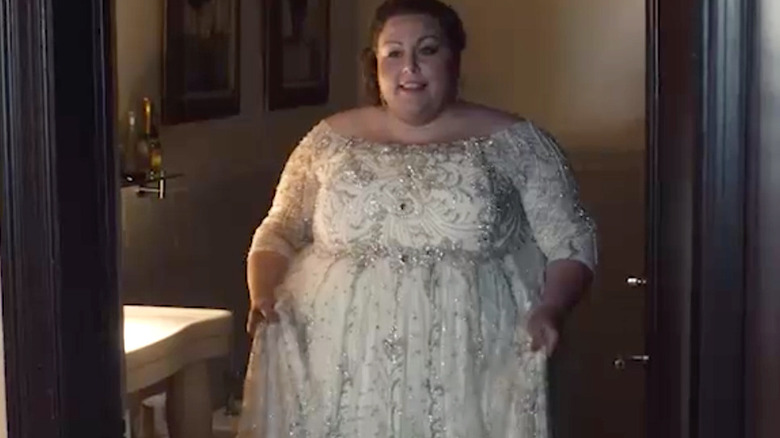 NBC
After meeting and falling in love in their overeaters support group in Season 1, Kate and Toby finally tie the knot in Season 2, and as of the end of Season 5, have two children: a boy named Jack and a girl, who they adopted, named Hailey. So color us surprised when the closing minutes of Season 5 revealed that the wedding we'd been led to believe was Kevin's nuptials with Madison ( Caitlin Thompson) is actually Kate's second wedding, this time to her co-worker, Phillip (Chris Geere).
Previously, viewers had wondered about the fate of Kate and Toby, since Kate had been absent from the flash-forwards and Toby was shown without a wedding ring, but had still held out hope for the couple. However, with the reveal that Kate will marry Phillip five years after bringing home Hailey with Toby, it seems that the relationship viewers watched take shape over the course of five seasons is ultimately doomed to fail.