The Mutants Unleash Their Powers In New The Gifted Teaser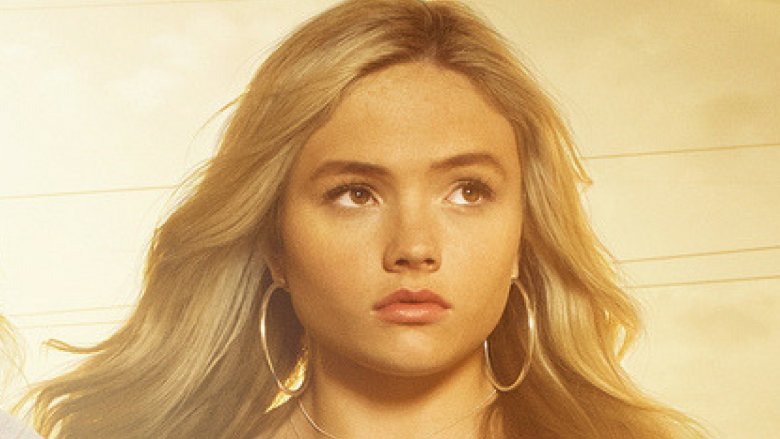 The newest teaser for Fox's upcoming Marvel mutant drama The Gifted is all about superpowers. The drama follows two parents (Amy Acker, Stephen Moyer) who, upon discovering that their children (Natalie Alyn Lynd, Percy Hynes White) have mutant powers, must flee from a hostile government and join an underground network of mutants in order to survive. The twist? The father of the family is a member of the government agency tasked with hunting mutants down. 
The new clip, which you can watch at the bottom of this article, features a voiceover from Lind's Lauren, who, as teased in the show's trailer, is just beginning to discover her abilities and the dangers that come with them. "You find yourself in a different world," Lauren says, as the trailer intercuts images of her, her brother, and their fellow mutants using their powers. "A world that fears and hates you. A world where you're hunted. Fighting to hide, to escape, and everything changes– forever."
The drama teased quite a few X-Men connections in its trailer, and the show even has X-Men director Bryan Singer on hand to lead the pilot and work as an executive producer. The series comes from Burn Notice's Matt Nix and features some familiar mutants, including Jamie Chung as Blink, the mutant Fan Bingbing briefly played in X-Men: Days of Future Past; Blair Redford as Sam, the strong-headed Native American leader of the mutant network (who some have theorized is the comic book character Thunderbird); and Emma Dumont as Polaris, a strong-willed mutant who can manipulate magnetism. Coby Bell and Sean Teale fill out the cast.
The Gifted is set to premiere on Fox on Oct. 2; it will air on Mondays at 9 p.m. following Lucifer throughout the fall season. While we wait for the show to premiere, see some of the other TV series that will blow you away this year.
In this world, everything will forever be changed. #TheGifted premieres on Monday, October 2 on FOX. pic.twitter.com/7Pen0SfGrS

— The Gifted (@TheGiftedonFOX) July 5, 2017