Why Mobius' Final Scene In Loki Means More Than You Think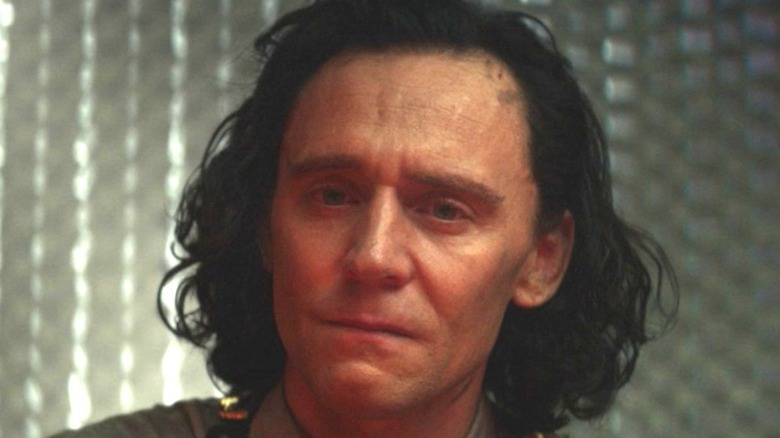 Marvel Studios/Disney+
The Marvel Cinematic Universe, or MCU, is entering a new era with its Phase 4 projects. Not only are we being introduced to significant characters like Shang-Chi and the team of Eternals, but Phase 4 also marks Marvel's foray into television series. First came "WandaVision," which sees the Scarlet Witch's (Elizabeth Olsen) power come to fruition, and then Sam Wilson (Anthony Mackie) fully takes over the helm of Captain America in "The Falcon and the Winter Soldier."
But by the end of "Loki," things are completely shaken up in the MCU, and the Multiverse is thrust into chaos. The Season 1 finale of "Loki" sees the God of Mischief (Tom Hiddleston) and Loki variant Sylvie (Sophia Di Martino) confront the real mastermind behind the Time Variance Authority, He Who Remains (Jonathan Majors). Just before Sylvie enacts her revenge by killing He Who Remains, and fracturing the Sacred Timeline in the process, Loki is thrust into a portal and sent back to the TVA headquarters, where he seemingly runs into Mobius (Owen Wilson) and Hunter B-15 (Wunmi Mosaku). This final moment of the season holds much more significance than you may have thought.
Mobius doesn't recognize Loki at all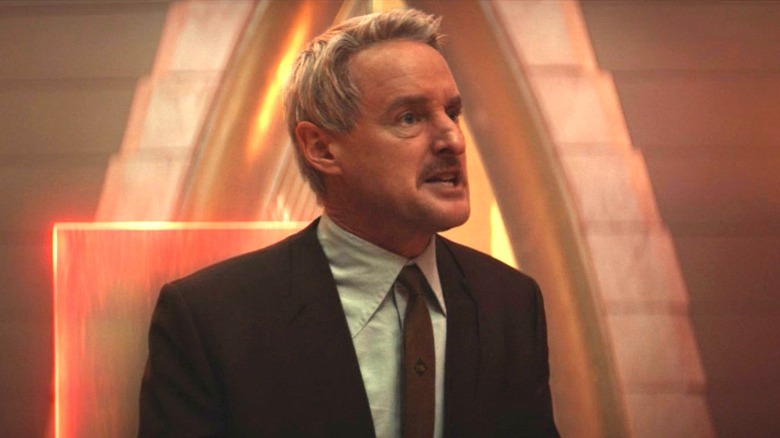 Marvel Studios/Disney+
By the Season 1 finale, Loki and TVA analyst Mobius have become pretty friendly as they work together to find the Loki variant disrupting the Sacred Timeline, aka Sylvie. So when chaos ensues after the timeline splits, Loki rushes to find Mobius and Hunter B-15 and frantically explains that He Who Remains is coming to start a war. Much to Loki's surprise, however, Mobius and Hunter B-15 do not recognize him and mistakenly believe him to be another analyst. We then see a giant statue of Kang the Conqueror, revealing Loki to be in an alternate timeline.
We could chalk up Mobius' lack of recognition to the fact that they are in a new timeline, thus a new TVA and a different Mobius. But what's alarming is that Mobius and Hunter B-15 don't recognize Loki as the God of Mischief. Loki was responsible for the Chitauri Invasion in New York City during the events of "The Avengers," so it's hard to imagine why the TVA wouldn't recognize someone so significant, that is, unless the events of "The Avengers" and what followed never happened. Another explanation could be that Kang, as dictator, removed Loki from every timeline.
Whatever the case may be, we do know that the timeline is seriously messed up. As we head further into Marvel's Phase 4, we know the Multiverse will be at the forefront of the story, so we'll just have to wait and see what role Loki will play in the grand scheme of things.