How Vampire Diaries' Nina Dobrev Really Felt About Paul Wesley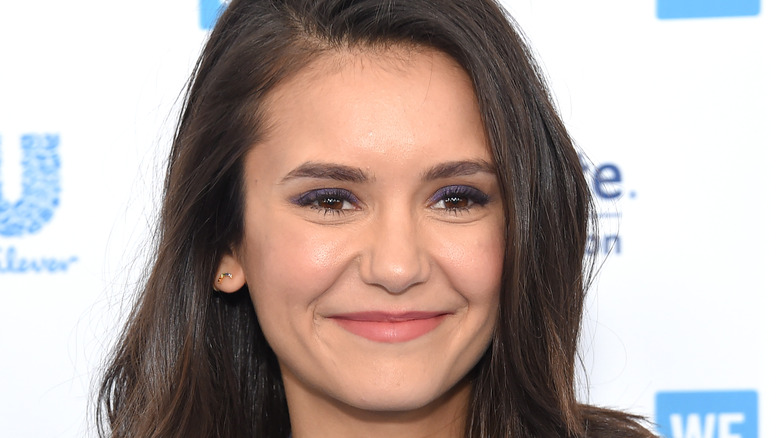 DFree/Shutterstock
It's a relatively known fact that not all actors like each other. Just like coworkers at a regular office, sometimes personalities simply do not mesh well. But it's a bit more heartbreaking to hear when your favorite screen couple can't stand each other in real life. Even Ryan Gosling and Rachel McAdams, whose roles as Noah and Allie from "The Notebook" is still considered one of the most iconic movie couples of all time, allegedly couldn't stand each other while filming (via DailyMail.com). It goes to show that actors are just regular people and they have a job to do at the end of the day.
Fans of "The Vampire Diaries" may be surprised to hear that a similar situation occurred with the series stars, Nina Dobrev and Paul Wesley. Given the fact that their on-screen counterparts fell in love and had a steamy relationship for roughly the first four seasons, you would think that Dobrev and Wesley would have at least an amicable relationship. However, according to Dobrev, that was not the case in the beginning.
Nina Dobrev couldn't stand Paul Wesley when they first started filming The Vampire Diaries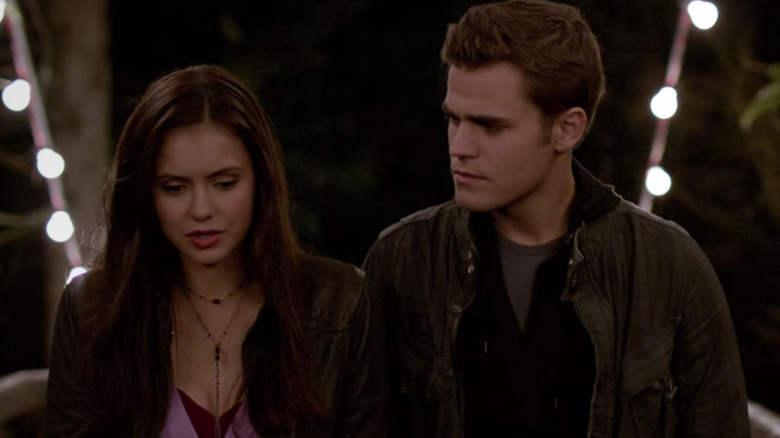 Warner Bros.
You probably wouldn't guess that the actors behind Elena and Stefan from "The Vampire Diaries" did not get along behind the scenes. Their intense romance and on-screen chemistry are what made so many fans fall in love with the show, but the series star, Nina Dobrev, said on the podcast "Directionally Challenged" that their mutual dislike for each other is what translated as chemistry. "I realize now that there's a fine line between love and hate, and we despised each other so much that it read as love but ... we really just didn't get along for maybe the first five months of shooting," Dobrev said (via Insider).
Luckily for Dobrev and Wesley, the two were able to work things out and would go on to star opposite each other successfully, until Dobrev's departure after Season 6. It would seem that their relationship is even better now than when they were co-stars, as Dobrev said that out of all of her "Vampire Diaries" castmates, she hangs out with him the most. "We are probably the closest. We hang out a lot. We're really good friends," she explains. " And I love his wife. It's so funny how time changes everything because I never thought that he would be one of my best friends." Don't you just love a happy ending?