Baywatch Actors You May Not Know Passed Away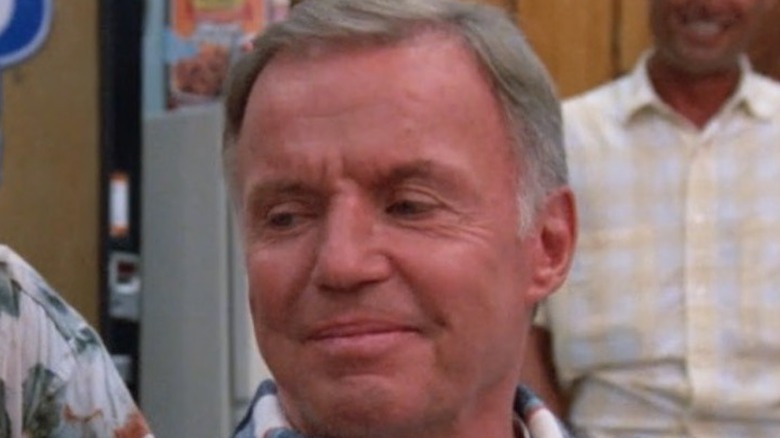 NBC
"Baywatch," created by Michael Berk, Douglas Schwartz, and Gregory J. Bonann, was one of the most widely watched shows of the late 1980s and 1990s and has since been cemented as a cultural touchstone. The NBC drama ran from 1989 to 2001, and it follows the work and personal lives of a team of lifeguards in California. Beginning in 1999, the show relocated its premise to Hawaii and renamed the show as "Baywatch: Hawaii" (via IMDb). The "Hawaii" iteration featured a mostly new cast, with only a few previous cast members continuing in the updated setting.
Even before "Baywatch" shook the cast up with "Hawaii," the NBC series was known for having a large ensemble cast, with not one actor remaining a main cast member for all eleven seasons. David Hasselhoff, whose character Mitch Buchannon is easily the most recognizable of the show, came the closest by remaining on "Baywatch" for the entirety of its original California run and one season of "Baywatch: Hawaii." Another of the show's most recognizable faces was Pamela Anderson, who played C.J. Parker. Anderson's character is introduced in Season 3 and sticks around for five seasons. Alongside Hasselhoff and Anderson, other cast members of the ensemble include Billy Warlock, Erika Eleniak, Alexandra Paul, and Michael Bergin, amongst many others.
Considering that "Baywatch" has been off the air for some time, it's not exactly surprising that some of the cast members have died since the series wrapped up in the early 2000s. Read on to see which actors we've had to say goodbye to since their time on "Baywatch."
Richard Jaeckel played veteran lifeguard Ben Edwards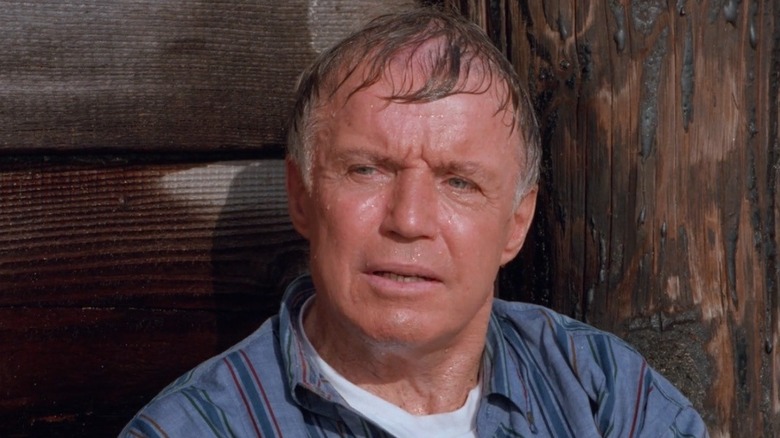 NBC
Richard Jaeckel, who portrayed Ben Edwards on "Baywatch," was a series regular for Season 2 and a recurring character for the third and fourth seasons. Audiences who tuned in to the show every week learned Ben is the longest-serving lifeguard of Baywatch and a mentor to Mitch (David Hasselhoff). After he is promoted to lieutenant and then, later, to captain, Ben eventually retires after one last save. His final episode of "Baywatch," titled "The Red Knights" (via IMDb), aired in 1994. Three years later, Jaeckel died of cancer at the age of 70, as reported by The New York Times.
Following a stint in the military, Jaeckel built an impressive on-screen acting career that spanned six decades. Per his IMDb page, his earliest role came in 1943 with the film "Guadalcanal Diary." Some of his most notable roles were action Western films of the 1970s, such as 1970's "Chisum," in which he acted opposite John Wayne, and 1972's "Ulzana's Raid." In the early 1970s, he was nominated for the Academy Award for best supporting actor for his part in the 1971 film "Sometimes a Great Notion" (via IMDb). Other notable film and television credits of Jaeckel's include "The Dirty Dozen," "Starman," "Dallas," and "Spenser: For Hire." According to his IMDb profile, "Baywatch" was Jaeckel's last-ever acting role.
Joe Lara appeared on one Season 4 episode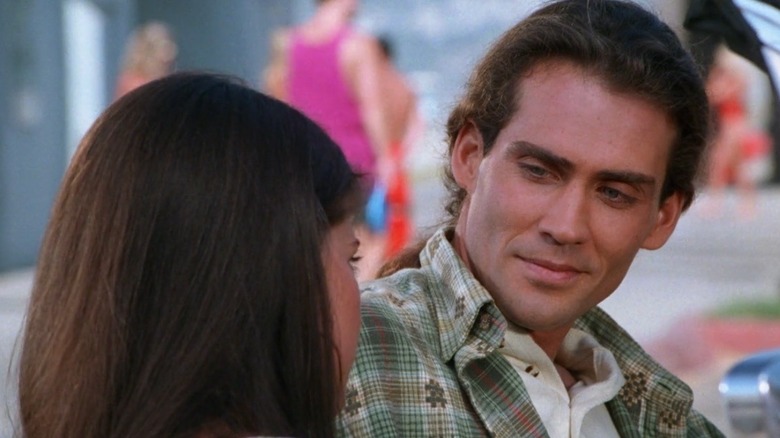 NBC
Joe Lara's character on "Baywatch" isn't quite as easy to remember as Richard Jaeckel's, primarily because the former only appeared in one episode. The episode in question is the Season 4 episode titled "Tentacles: Part 2" (via IMDb), wherein Lara plays a character named Frank Randall. The actor's one-episode appearance on "Baywatch" was just one note in his relatively substantive career. According to his IMDb profile, Lara racked up nearly 30 credits in an on-screen career spanning two decades. He is likely best known for playing Tarzan in the 1989 television movie "Tarzan in Manhattan," as well as the follow-up series "Tarzan: The Epic Adventures," which ran for just one season from 1996 to 1997. His film appearances included 1995's "Steel Frontier," 1999's "Lima: Breaking the Silence," and 2000's "Very Mean Men."
Lara left his acting career behind when he married Gwen Shamblin, the founder of both Remnant Fellowship and the Christian-based diet program The Weigh Down Workshop. In May 2021, Lara died in a plane crash alongside his wife and five other passengers (via USA Today). According to Hello Magazine, the small jet crashed into a Tennessee lake. Lara was 58 years old. The late "Baywatch" actor's marriage to Shamblin and their life together is discussed at length in the 2021 HBO Max original documentary "The Way Down: God, Greed, and the Cult of Gwen Shamblin."