The Sword Art Online Scene That Fans Agree Went Too Far
Tons of people have likely said that they want to get stuck inside their favorite video game forever — that is, until it actually happens! "Sword Art Online" is an anime inspired by a manga of same name by Reki Kawahara, and the story shows off a world where virtual reality has reached a level that is almost entirely real. This is augmented by powerful hardware called "NerveGear" that allows the users to experience these ethereal worlds with their five senses. Originally airing the English version in July 2013 (via IMDb), "Sword Art Online" has been well received, and the show still holds an impressive 100% critic score on Rotten Tomatoes.
Kirito (Bryce Papenbrook) is the main protagonist of "Sword Art Online," and he is chosen to participate as a beta tester in a new virtual reality game that shares the same moniker as the series. It turns out that the players on "Sword Art Online" are trapped until they manage to clear 100 floors of a castle, and if they die in game or their VR headset is removed in person, they will die in real life. This turns the virtual fantasy world into a deadly and unforgiving landscape, and much like video games in real life, toxic and inhumane actions of one or two people can sour the entire experience.
Fans hated when Oberon sexually assaulted Asuna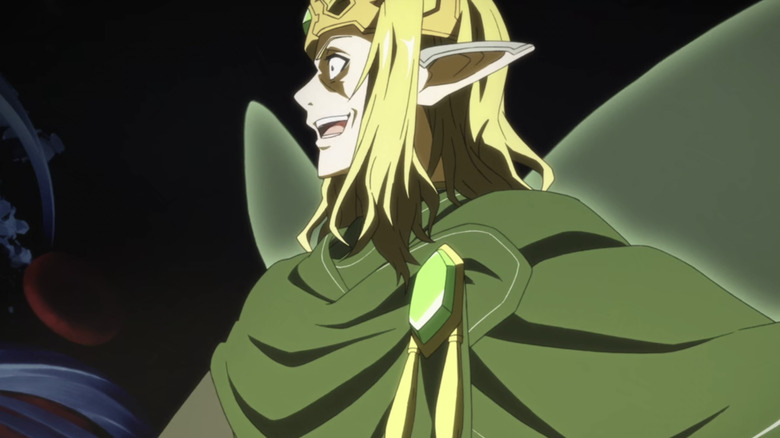 Madman Anime
When fans of "Sword Art Online" think of the word "shocking," a scene from Episode 24 likely comes to mind.
This particular episode sees Kirito come face to face with Oberon aka Sugou (Todd Haberkorn), who has trapped 300 players in a new virtual reality after the events of the original MMORPG. Oberon aims to develop a form of mind control via his machinations in-game, and goes about this by kidnapping Asuna (Cherami Leigh). During Oberon's confrontation with Kirito, he temporarily immobilizes Kirito, and proceeds to sexually assault Asuna while Kirito watches helplessly. 
Fans were disgusted by the scene. Redditor u/Narglepuff said of the episode, "No subject or theme should be off limits for artists and writers, but if you don't treat this type of subject matter with the maturity it deserves, people aren't going take too kindly to it." Redditor u/Eosteria added, "Also, did Sugou's little torture have to go on for six f****** minutes? We get it by now. Sugou is a disgusting, despised, pathetic, uncultured, trashy low life scum that not even maggots would fester in." Additionally, u/notathrowaway75 replied, "That was... I'm sorry, but it was a trainwreck. It started out good with the sweet reunion, but it was downhill from there."
"Sword Art Online" still has its fans, but this particular moment rattled even the most dedicated.
If you or anyone you know has been a victim of sexual assault, help is available. Visit the Rape, Abuse & Incest National Network website or contact RAINN's National Helpline at 1-800-656-HOPE (4673).