The Beloved Guardians Of The Galaxy Character We Almost Saw In Loki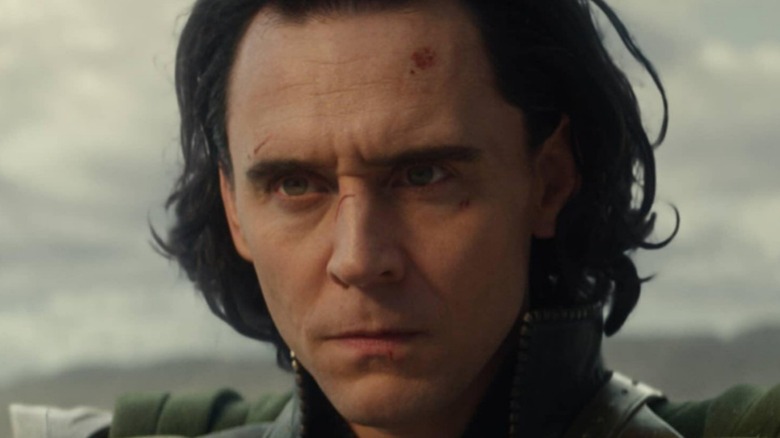 Marvel Studios/Disney
The first season of "Loki" arguably helped set up the next phase of the Marvel Cinematic Universe. It not only confirmed the Multiverse but also introduced Kang the Conqueror (Jonathan Majors), or at least a Variant of the character, as well as the Time Variance Authority, an organization that essentially kept the time line in check and stopped the Multiverse from coming into being. That all changed at the end of Season 1, of course, with the death of Kang at the hands of Loki Variant Sylvie (Sophia Di Martino).
Basically, "Loki" is a pretty big deal for the Marvel Cinematic Universe, featuring a ton of vital moments. With everything riding on it, it's easy to assume that there were plans for character cameos and events that never quite made it into the finished product for one reason or another. And apparently, a certain beloved "Guardians of the Galaxy" character, or at least someone who looks a lot like them, almost made a small appearance during the course of the show.
A Rocket Racoon-like character almost appeared on Loki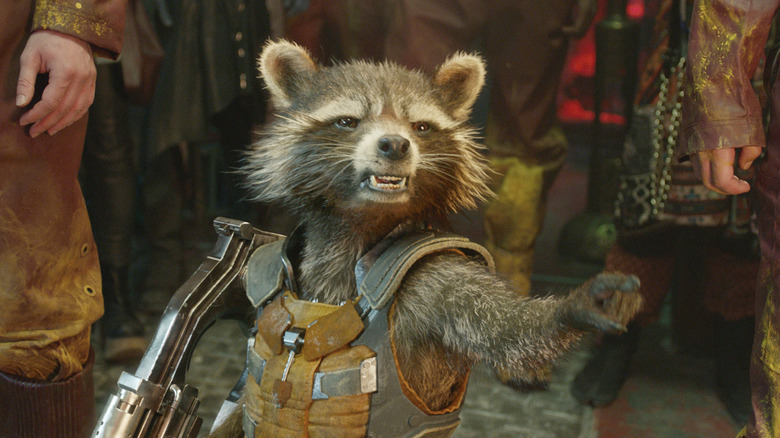 Marvel Studios/Disney
During an interview with The Direct, "Loki" director Kate Herron discussed some concept art of the show that seemingly showed Rocket Raccoon standing in the TVA processing lines with Loki (Tom Hiddleston). According to Herron, however, the character wasn't "specifically" Rocket Raccoon, though the concept version of the character certainly looks a lot like him.
"That scene, it wasn't Rocket specifically," Herron said. "I think the illustrators drew him in as a fun idea because sometimes they'll pitch stuff and then the studio will be like, 'Yay or nay.' I think it never got to the point, unfortunately, because of COVID."
Herron elaborated on this last point, pointing out that the original plan for the "Loki" processing line scene was to have a plethora of characters appear there, but because of safety precautions due to the coronavirus pandemic, they could not figure out a way to do it safely. However, Herron believed that the finished product with a far emptier TVA line was far funnier anyway. Still, there's no doubt that fans probably would have been delighted to see Rocket, or at least a Variant or look-alike of the character, appear in the show.