Jeremy Renner's Remarks About The Original Avengers Will Warm Your Heart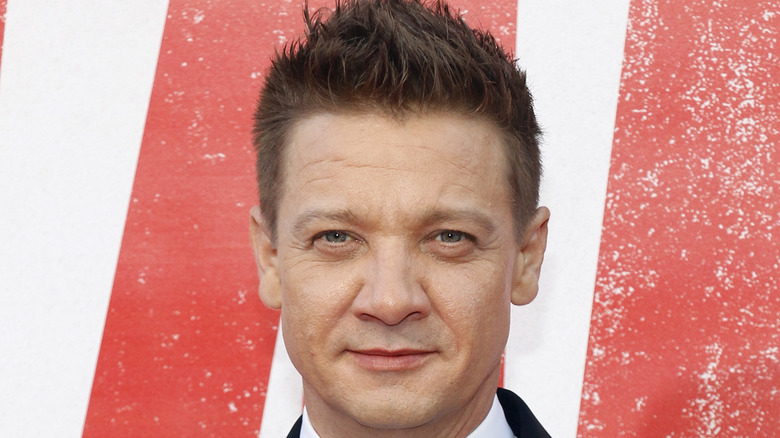 Tinseltown/Shutterstock
When Jeremy Renner first made an uncredited appearance in 2011's "Thor," few could have predicted the breadth of projects that one film would invite him to. Since his first appearance in the Marvel Cinematic Universe, Renner has starred in a total of four additional movies set there, including the second highest-grossing film of all time, "Avengers: Endgame" (via Box Office Mojo). Since his last film appearance in the MCU, Renner has reprised his role as Clinton Barton (aka Hawkeye) in two different Disney+ television series. 
Beginning in August 2021, Renner provided his voice for three episodes in the first season of Marvel's "What If...?," an animated series based on alternate realities in the MCU (via IMDb). Of course, Renner also appeared in all six episodes of 2021's "Hawkeye," a series which also starred Hailee Steinfeld as Kate Bishop, a junior archer of sorts. We're still not sure if "Hawkeye" will get a second season, but a recent interview with Renner suggests that the actor is simply grateful for everything that's come so far. While reminiscing with Dax Shepard, Renner made one particular statement about his Marvel co-stars that is sure to make every fan of the MCU smile.
Jeremy Renner says the original Avengers are family to him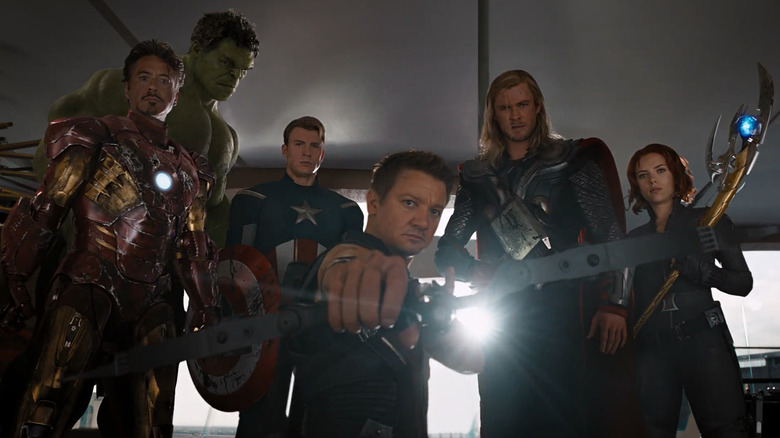 Marvel Studios/Disney+
In a recent interview with Dax Shepard on the Armchair Expert podcast, Renner reflected on the wild journey that he has taken with all of the other original cast members of 2012's "The Avengers." "The greatest thing that ever came from the last 11 years of the Marvel world for me, or even all of us, is the original A6 that have been along the whole journey," Renner said. "There's been marriages and divorces, and kids being born, and a lot of shifts and changes in our personal lives, as well as our acting lives, that we all shared together in a very specific way."
Despite all of the alterations in both the real world and within the Marvel Cinematic Universe, Renner seems to most appreciate that which has mostly remained the same. "All of them, they're like family to me," Renner said. "You can't replace that or quantify it, and we all got tattoos together just to symbolize our bond and love."
There has been previous reporting on the original cast members of "The Avengers" getting matching tattoos of an Avengers logo with a six superimposed overtop it. Notably, one cast member opted out of the arrangement.