James Gunn Has Some Bad News About Peacemaker Season 2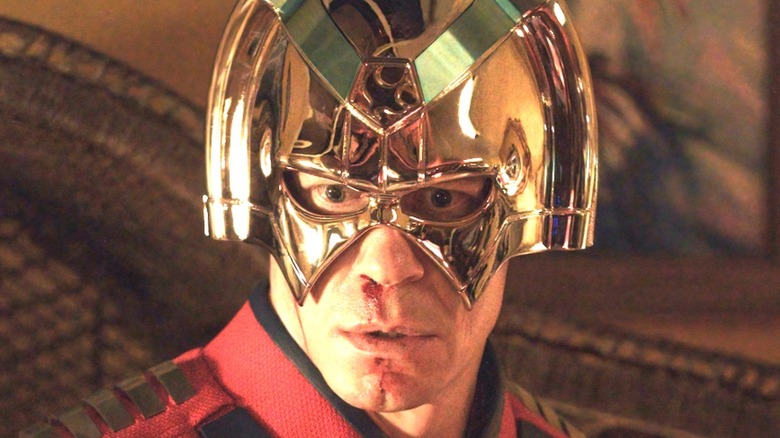 Courtesy of HBO Max
James Gunn is probably one of the luckiest guys in the world right now. He's had opportunities to play in both the Marvel and DC sandboxes. He put the likes of Star-Lord and Groot on the map with the "Guardians of the Galaxy" franchise before he moved into DC territory with "The Suicide Squad." The latter effort resulted in one of the best films to hit the DC Extended Universe, and Gunn isn't done messing with supervillains just yet. He's kicking off the first show involved with the DCEU with "Peacemaker" with John Cena at the helm, and by all accounts, he's knocked it out of the park yet again.
The first three episodes of the new series dropped on January 13, and there's plenty of violence and mayhem to give audiences the fix they've been missing ever since "The Suicide Squad" came out in 2021. While there are more episodes down the line, fans will undoubtedly be curious when more "Peacemaker" will come to their screens in the form of a second season. As Gunn recently put it, once Season 1 is over, audiences should be in for the long haul.
James Gunn has a lot on his plate before he can tackle Peacemaker Season 2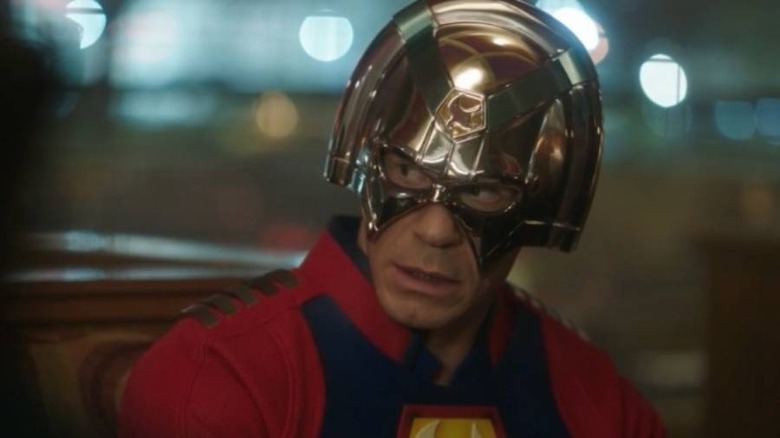 HBO Max
With the first few episodes of "Peacemaker" out, James Gunn is out making the interview rounds. He recently spoke with The Hollywood Reporter to talk about what people should expect out of the HBO Max series. When asked about when he'll get started on "Peacemaker" Season 2, he didn't mince words, and it certainly sounds like it could take a while. He responded, "We'll have to see. I think I'm just going to collapse for a while after 'Guardians 3.' I'm getting pretty worn out. I've been going pretty hardcore for the last few years, so we'll have to see what's next. But I want to do 'Peacemaker' Season 2, so we'll see what happens."
He goes on to explain that he isn't exactly close to wrapping "Guardians of the Galaxy Vol. 3" either: "We're about 20 percent, maybe. Something like that." "Peacemaker" is certainly Gunn's series, and it would be hard to imagine it going forward prematurely without him. He wrote all eight episodes of the first season and directed several of them. It would make sense he'd play a similarly significant role going into the future of the show.
Fortunately, it does sound as if another season of "Peacemaker" could be in the cards. That's very good news for people who want to see more of John Cena's foul-mouthed mercenary.