This Docuseries Has Taken Over Netflix's Number One Spot Overnight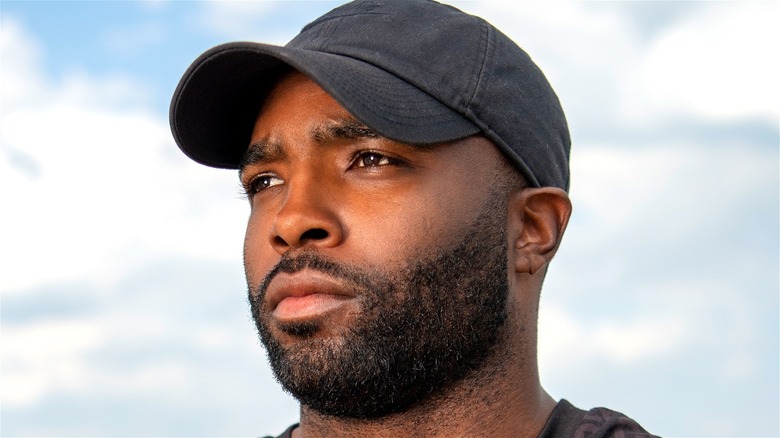 Kyle Alexander/Netflix
From Amazon's "LuLaRich" to Netflix's "Night Stalker: The Hunt for a Serial Killer," niche docuseries continue to enthrall audiences. In January 2020, the latter streaming service released what would become an overnight success: "Cheer."
Season 1 documented the road to Nationals for the Navarro College Bulldogs Cheer Team. However, it wasn't just the inside look at the competitive cheerleading world that captivated viewers — it was the heart. Many team members opened up about their hardships and revealed that they found a home in cheerleading. Their vulnerability and dedication to the sport made it easy for viewers to root for the team as they won their fourteenth National Championship in Daytona Beach (via Navarro).
Following the massive success of "Cheer," the team members highlighted in the series quickly became celebrities. From gifting an honorary uniform to Kendall Jenner on "Ellen" to being parodied on late-night TV shows, it became difficult to see them as regular collegiate athletes. Additionally, their series was nominated for six Emmy Awards and won three (via Emmys).
Now, the long-awaited Season 2 of "Cheer" has finally hit Netflix, and it's no surprise that the docuseries has once again taken the number one spot.
Cheer is back and the stakes are higher than ever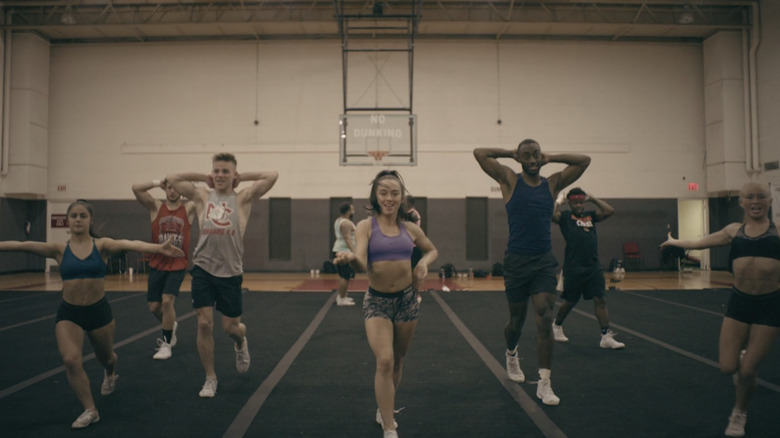 Netflix
Season 2 of "Cheer" arrived on Netflix on January 12 and is already at the number one spot. The nine episodes once again follow the Navarro Bulldogs as they prepare to compete at Nationals, but everything is different this time around. The docuseries initially tracks their 2019-2020 season, but the onset of the COVID-19 pandemic suddenly ends their run just weeks before the competition.
Coupled with the shocking arrest of fan-favorite team member Jerry Harris, the bubbling tension between team members over who made mat, and the newfound fame of a few Bulldogs interfering with the team's schedule makes for a more somber viewing. Some athletes admit that it feels like their teammates — and even their beloved coach — have lost sight of why they cheer. By the start of the 2020-21 season, it's not hard to see that their rivals at Trinity Valley Community College have a strong chance of winning Nationals.
The Cardinals, coached by Vontae Johnson, are heavily featured in Season 2, and their team is focused solely on the sport. While Navarro struggles with the pressure and fame, TVCC focuses on improving their conditioning, choreography, and overall performance. The potential fame, followers, and sponsorships don't matter to them, and they're ready to reclaim the championship. As they point out in the trailer, it's a David vs. Goliath fight to the finish.
Season 2 of "Cheer" is now streaming on Netflix.