The Sci-Fi Classic That Harrison Ford Regrets Filming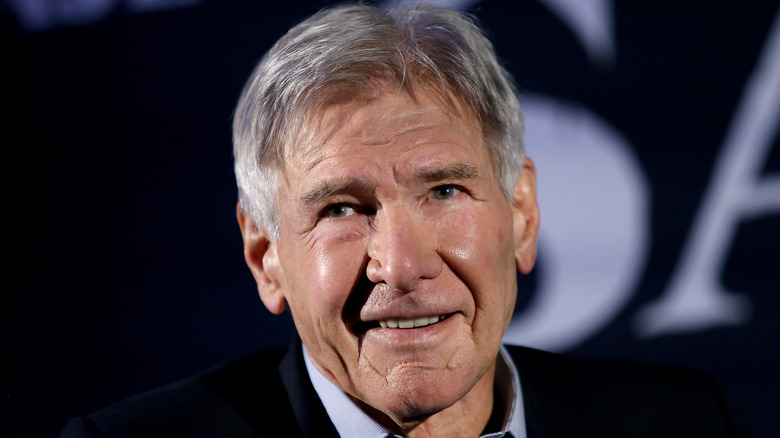 Medios Y Media/Getty Images
Harrison Ford is undoubtedly an accomplished and respected actor, with some of his most notable work being in iconic film series such as "Star Wars" and "Indiana Jones." He has played the staple roles of Han Solo and Indiana Jones for years but has also branched out into a multitude of other projects such as 1979's "Apocalypse Now," 1995's "Sabrina," 2013's "42," and 2015's "The Age of Adaline" — just to name a few.
With such a long and impressive filmography, there might be a few projects that Ford doesn't look fondly upon in retrospect. It's not uncommon for actors to express regret for taking part in certain films, including Ford's "Indiana Jones and the Kingdom of the Crystal Skull" co-star Shia LaBeouf. In a 2016 article in the Guardian, it was reported that LaBeouf doesn't remember his time on the movie fondly, stating, "I don't like the movies that I made with [Steven] Spielberg. The only movie I liked that we made together was Transformers 1."
This might make fans wonder if Harrison Ford himself has expressed any form of regret over his roles from his long list of works. Turns out, the actor has gone on the record to express contempt for taking part in a particular film.
Ford isn't the biggest fan of Blade Runner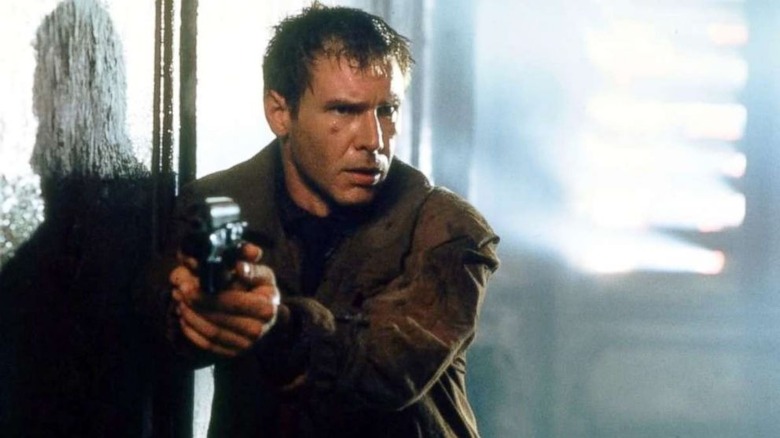 Warner Bros.
This might come as a shock to longtime fans of the cult classic "Blade Runner," but Harrison Ford is not exactly the biggest fan of the film. As recalled by Newsweek, in 1992, Harrison stated that "Bladder Runner" was "not one of [his] favorite films" and that he "tangled with [director Ridley] Scott," with whom Ford apparently did not see eye to eye while working on the movie.
In the same article, the writer pieced together some comments Harrison made at the 93rd Academy Awards that are speculated to be about the film. Ford read off "some editorial suggestions that were prepared after the screening of a movie [he] was in," saying, "Opening too choppy. Why is this voice-over track so terrible? He sounds drugged," before digging in deeper: "This movie gets worse every screening."
Ford is notably not a fan of the voice-over narration in earlier versions of the film, but apparently, neither was Scott, so it was removed from the movie in the 2007 release of the film, "Blade Runner: The Final Cut." Ford also reveals in an audio commentary on the final cut that he "was obliged by [his] contract to record that narration, which [he] found awkward and uninspired."
In Vanity Fair, Ford again criticized his role in the film, stating, "I felt that I was a detective who did very little detecting." Despite all this, Ford did reprise his "Blade Runner" role for the film's 2017 sequel, "Blade Runner 2049."