Javier Bardem Has One Hilarious Request For Dune 2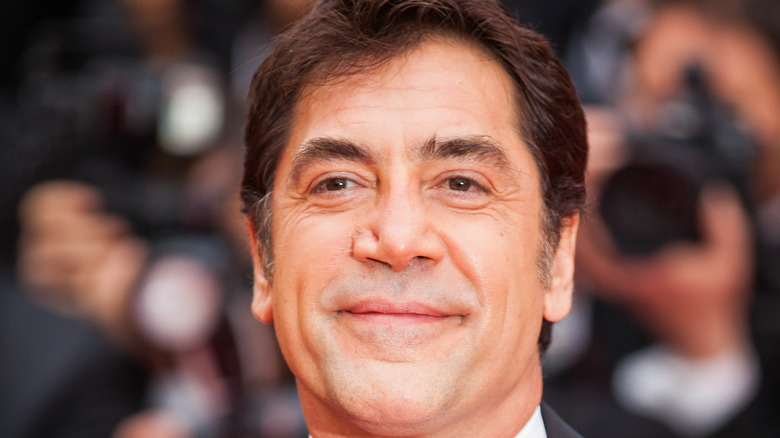 taniavolobueva/Shutterstock
One of 2021's most anticipated films, "Dune," was released on October 21 to mostly positive reviews — as of the time of writing, the film has a 83% Tomatometer score and a 90% audience score on Rotten Tomatoes. Based on the 1965 novel by Frank Herbert and directed by Denis Villeneuve, "Dune" is set in the far future and follows Paul Atreides (Timothée Chalamet), as he and his family find themselves at war for the dangerous desert planet Arrakis — also referred to as Dune.
If you're one of the many moviegoers who have already seen "Dune" — either in theaters or while it was streaming on HBO Max — then you are already well aware that the film only covers half of the book's content and is even titled on screen as "Dune: Part One." In fact, Villeneuve only agreed to direct "Dune" if he could split it into two parts, as reported by IndieWire. And on October 26, less than a week after the film's theatrical release, "Dune: Part Two" was officially greenlit by Warner Bros., much to the delight of "Dune" fans everywhere (via Variety).
We may have to wait until 2023 for the release of "Dune: Part Two," but that doesn't mean we can't speculate about what to expect. Even the movie's stars have things they would like to see in the follow-up film — including the hilarious request Javier Bardem recently revealed in an interview.
Bardem wants to ride a sandworm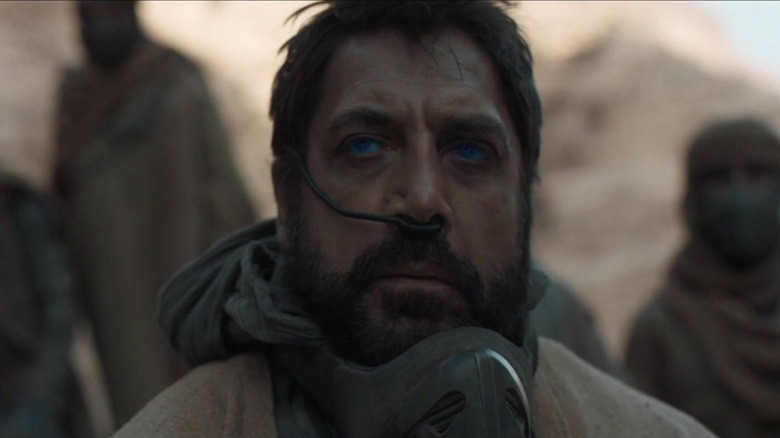 Warner Bros.
Javier Bardem was speaking to Deadline about his recent SAG Award nomination for his performance in 2021's "Being the Ricardos" when the subject of returning to his "Dune" character, Stilgar, came up in conversation.
First, Bardem revealed that he currently has little knowledge as to what exactly is in store for "Dune: Part Two." He told Deadline, "I haven't read anything yet, so I'm not sure what's coming up next for me in 'Dune.' I know as much as you do at this point. I hear there are scripts but I haven't read anything. I cannot wait to put myself into the hands of Denis Villeneuve again. I love the guy."
Bardem then revealed the hilarious request he has for his character in the next film, declaring, "The only thing I'm asking is that I get to ride a sandworm." He then quickly pointed out that it's not entirely out of the question, adding, "Denis [Villeneuve] told me he's going to try to make that happen. That does happen in the book, by the way. Stilgar teaches Paul [Atreides] how to take the desert power, which is to domesticate those huge animals in order to use their force, their strength, and their huge size against the Harkonnen. Hopefully, that will happen."
We, too, can only hope we get to see Stilgar — or any character for that matter — ride a sandworm in "Dune: Part Two" when it's released sometime next year.