The Winona Ryder Drama That Is Taking Over Netflix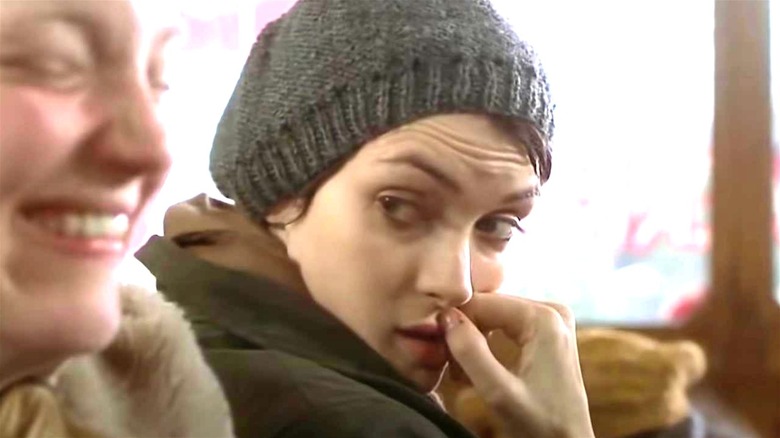 Columbia Pictures/Netflix
Before Winona Ryder captivated Gen Z audiences as devoted mother Joyce Byers on "Stranger Things," the actor was best known for her eccentric roles in teen films in the 1980s and 1990s. From the strange and unusual Lydia Deetz in "Beetlejuice" to Veronica Sawyer, famously not a Heather, in the biting high school satire "Heathers," Ryder often portrayed alternative teenage characters.
Many of her early films are now widely regarded as cult classics, including the coming-of-age comedy "Mermaids," where she starred as neurotic teenager Charlotte Flax alongside Christina Ricci and Cher. Most recently, she starred in the 2018 romantic comedy "Destination Wedding" opposite Keanu Reeves, who she may have accidentally married on the set of "Bram Stoker's Dracula" in 1992.
With so many people discovering Ryder through "Stranger Things," it's not surprising to see younger audiences diving back into her older films. Netflix recently added a particularly angsty 1999 drama to its catalog, and it has been a hit with viewers.
Girl, Interrupted is a hit on Netflix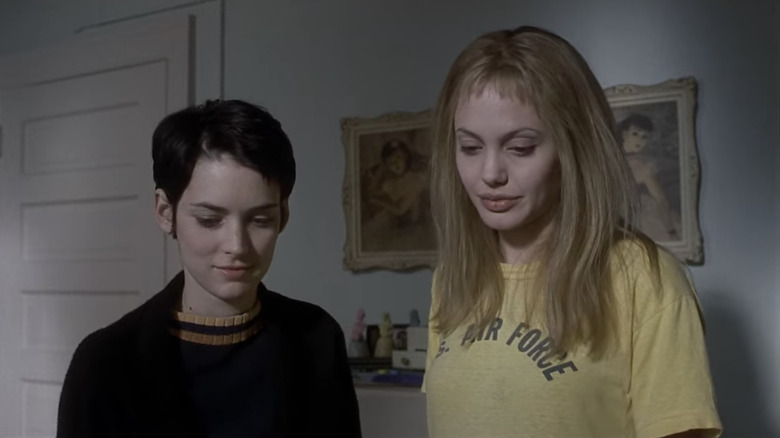 Columbia Pictures/Netflix
The psychological drama "Girl, Interrupted" is an adaptation of Susanna Kaysen's 1993 memoir of the same name and chronicles her time in a psychiatric hospital following a suicide attempt and a diagnosis of borderline personality disorder. Although the film originally came out in the '90s, it's currently on Netflix's list of the Top 10 Movies in the U.S.
Winona Ryder stars as Kaysen, and the film focuses on her unlikely friendships with the other women at the hospital. She gravitates toward the charismatic but cruel Lisa Rowe (Angelina Jolie), whose carefree attitude often takes things too far. As the two women grow closer, they wind up breaking out of the hospital in an attempt to start a life without treatment. However, things quickly spiral out of control, and Kaysen is forced to confront her future head-on.
To promote the film, Netflix praised the predominantly female cast as "truly in a class of their own" on Twitter. The film is led by Ryder and Jolie but also stars Clea DuVall, Elisabeth Moss, Angela Bettis, Vanessa Redgrave, Joanna Kerns, Whoopi Goldberg, and the late Brittany Murphy.
Despite receiving mixed reviews, "Girl, Interrupted" remains a staple among Winona Ryder fans.
If you or someone you know is struggling with mental health, please contact the Crisis Text Line by texting HOME to 741741, call the National Alliance on Mental Illness helpline at 1-800-950-NAMI (6264), or visit the National Institute of Mental Health website.