The Iconic Sci-Fi Role That Sandra Bullock Regrets Passing On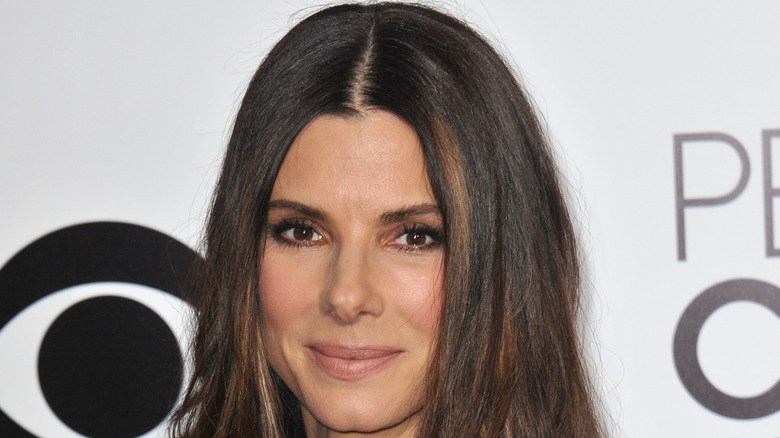 Featureflash Photo Agency/Shutterstock
With performances in a wide range of genres, Sandra Bullock has proven time and time again that she is a force to be reckoned with in the film industry. With her leading roles in iconic movies like "The Blindside," for which she won the Academy Award for Best Actress (via IMDb) and "Miss Congeniality," as well as "Bird Box," which she also directed, it's hard to imagine Bullock's schedule not filled with projects at all times.
While Bullock shines in every performance, there are still some parts she's had to refuse for one reason or another. Usually, when an actor turns a job down, there's good cause for it, whether due to scheduling conflicts or the actor just not feeling that the role was the right fit for them at the time. These decisions can't always be easy to make, and for Bullock, in particular, she would later regret passing on this lead role in a sci-fi film.
Sandra Bullock turned down a leading role in The Matrix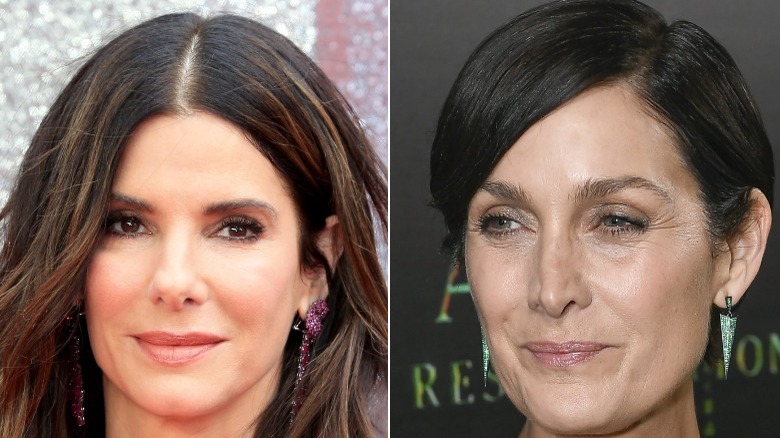 Steve Jennings/Getty & Cubankite/Shutterstock
Before Keanu Reeves immortalized Neo in "The Matrix" films, the leading role was offered to several other top actors of that time. The script was sent to stars like Leonardo DeCaprio, Will Smith, and Brad Pitt, all of whom turned down the part (via The Wrap). Lorenzo di Bonaventura, who was then president of worldwide production for Warner Bros., then sent the script over to Sandra Bullock, with the intention to change the leading character of the film from male to female, should she accept.
Ultimately, Bullock turned down the role of Neo, and it went to Reeves, who completely blew it out of the water. That wasn't the only part in the film offered to Bullock, though; she was again asked to appear in "The Matrix," but this time as Trinity. Bullock again turned it down, telling NBC's Today, "At the time I was approached about it, it wasn't cast with Keanu Reeves, and I didn't see myself with the person they wanted in it." After seeing the movie, Bullock had a change of heart and regretted refusing the part of Trinity, but she has said that the casting decisions made were ultimately the right ones and that she loved "The Matrix."
Trying to imagine the parts of Trinity and Neo being played by anyone other than Carrie-Anne Moss and Keanu Reeves seems impossible now, but at the time, the leading roles in "The Matrix" films were still up in the air. So while Bullock regrets passing on the part of Trinity, she's definitely gone on to work on other incredible projects and is still a fan of "The Matrix" franchise.