How Fast & Furious' Vin Diesel Really Felt About Helen Mirren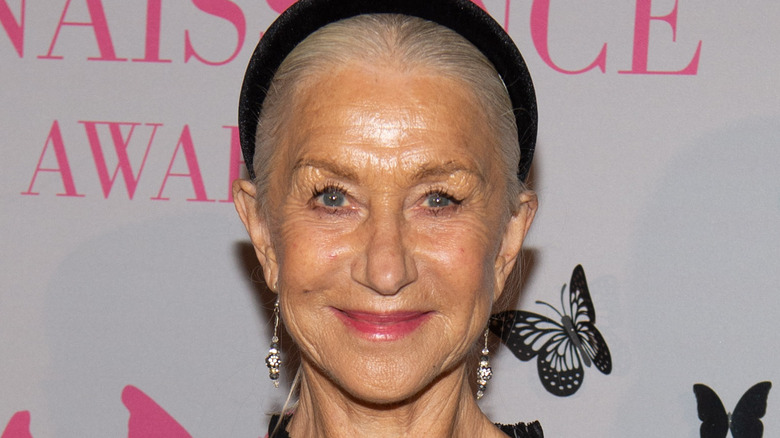 David M. Benett/Getty Images
Dame Helen Mirren is best known for more highbrow onscreen fare. She has played Queen Elizabeth II in "The Queen" and "The Audience," portrayed Cleopatra in "Antony and Cleopatra," starred in Shakespearean dramas, and won Emmy awards, including one for her role as a Detective Chief Inspector Jane Tennison in "Prime Suspect."
Surprisingly, though, as early as 2015, Mirren expressed an interest in being in a "Fast and Furious" film. She told Yahoo! Movies, "My great ambition is to be in a 'Fast and Furious' movie. I so want to be a mad driver in a 'Fast and Furious' movie. I keep putting it out there, and they never ask me." 
Eventually, though, they did. Today, she is also "Fast and Furious" royalty — having had roles in 2017's "The Fate of the Furious," followed by "Hobbs and Shaw," then "F9: The Fast Saga," which did well at the box office after a long-delayed release in summer 2021 (per Forbes). She plays Queenie Shaw, the mother of Deckard (Jason Statham), Owen (Luke Evans), and Hattie (Vanessa Kirby). 
The 76-year-old actress started her campaign out by praising producer and actor Vin Diesel, saying to Yahoo! in 2015, "I have to say Vin Diesel is brilliant. I love Vin Diesel. He's a great guy, smart — I love him. It's partly because of him I'd like to be in one, but also the driving." But does Diesel share this sentiment?
Diesel credits Mirren with the box-office success of 'The Fate of the Furious'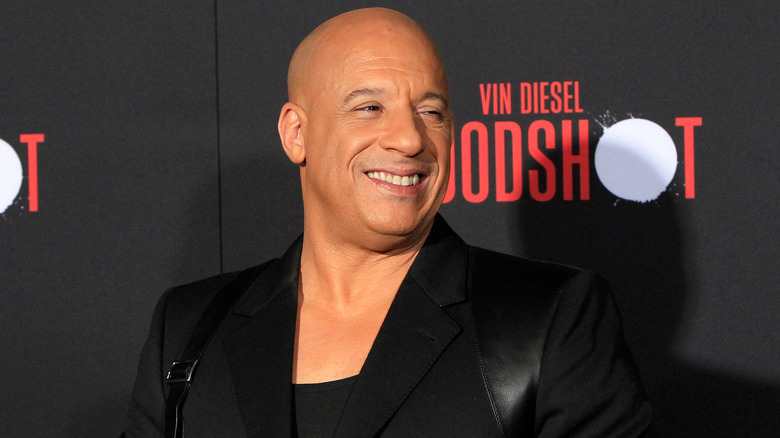 Kathy Hutchins/Shutterstock
Mirren continued to sing Diesel's praises. In a 2015 appearance on "Late Night with Seth Meyers," she said, "I'm a huge fan of Vin Diesel. It came from me watching him make a speech once at some ceremony, he was just so smart, and so funny and so cool, and I just sort of fell a little bit in love with him right there and then ... I love you Vin. You don't know who I am, but I still love you."
It turns out the feeling is reciprocated. In May 2018, Diesel was on hand at the Lincoln Center's 45th Chaplin Award Gala, which honored Mirren. He explained how her role in the "Fast and Furious" movies happened: he met her at a Golden Globes party, where she marched up to him and insisted that he find a part for her in the next movie. "She's very intimidating, despite her 5'2" frame. You want to make her happy. You definitely don't want to disappoint her. For a tough New Yorker like myself, I was intimidated and I don't get intimidated easily. She inspired something in me," Diesel said (per The Hollywood Reporter). 
He said of his scene with Mirren in "The Fate of the Furious" (via IndieWire), "I remember this being one of my favorite days in my journey. No one else in the room mattered. Nothing existed but this bond between her and I, and there was something really magical and really special about it. And it's something that I'll take with me for the rest of my life ... It's probably her which is why 'The Fate of the Furious' was the fastest movie in history to hit a billion dollars." 
Diesel loves working with Mirren and they have a "spectacular" bond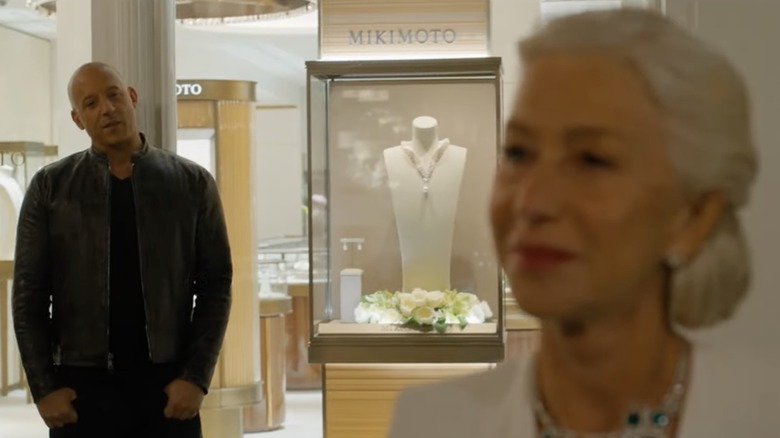 Universal Pictures
Fans even got to see Mirren driving in the franchise's last outing. She told ET Canada, "You never know whether you're going to be invited back or not, you know, so I was so thrilled that I was invited back." Though she said she would have accepted any role just to be in the films, she was excited about the scene she got in "F9," which had Queenie stealing a necklace in London and escaping in a getaway car with Dom.
The two have clearly become fast friends. In a July 2021 interview, Diesel told It's Gone Viral, "I love working with Helen Mirren. I just loooooove her so much and she knows it. She knows how much I love her. And It's such a joy when we make magic together, and the chemistry just—everybody feels it. It's just so special." When asked to elaborate, he continued, "She's just so loving ... it's indescribable, it's such a joy. We're able to follow the script, we're able to improvise, we talk through these scenes in such an interesting way. It's just such a joy working with her."
About a month later, Mirren and Diesel were spotted (via Access) dancing together at the Dolce and Gabbana Alta Moda show in Venice, Italy. Mirren even posted a snapshot to Instagram.
They may seem like a bit of an odd couple: "I wish I could explain the bond between Helen Mirren and Vin Diesel," producer Samantha Vincent said in a film featurette posted by Fast Family. "It makes no sense, but it's spectacular." Clearly, Mirren has become part of the "family" of the "Fast and Furious" films and she'll hopefully stay there for the franchise's final two films.