The Carol Hathaway Scene That Went Too Far On ER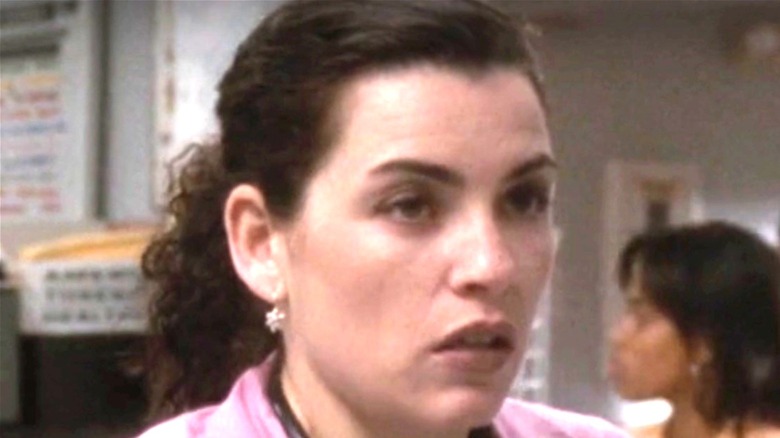 Warner Bros. Television/NBC/Hulu
Before the days of shows like "The Good Doctor" or "Grey's Anatomy," the king of all medical dramas was "ER." The series, which is one of the longest-running primetime medical dramas in TV history (via Vanity Fair), was created in 1994 by Michael Crichton and Steven Spielberg. The show aired for 15 seasons, including more than 300 episodes, and drew in roughly 30 million viewers at its peak, per The New York Times. Even though the series ended its historic run in 2009, "ER" has lived on in infamy for fans who appreciate the pivotal medical show filled with lovable characters and plenty of engaging storylines.
Carol Hathaway (portrayed by Julianna Margulies) was not only an incredibly talented nurse on the show, but she also was a pivotal central character who brought the "ER" storylines together. Hathaway was the head nurse at County General Hospital and she made it her mission to advocate for fellow nurses who she felt were undervalued on the job. She also had an extremely open battle with her mental health issues prior to her departure after Season 6. While Hathaway is responsible for many fan-favorite moments on "ER," there was one scene in Season 1 that took things a little too far for viewers. 
Hathaway's response to a rape victim left ER viewers uncomfortable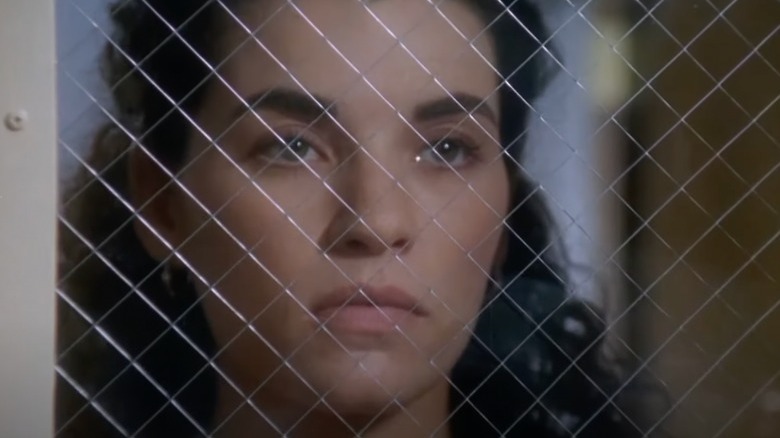 Warner Bros. Television/NBC/Hulu
Hathaway's story arc on "ER" was satisfying, particularly considering how things started for her in Season 1. The series kicks off with Hathaway's suicide attempt, and her battles to get back to work while grappling with her mental health issues. However, in Season 1, Episode 8, titled "9 1/2 Hours," Hathaway's interactions with a gang-rape victim are less than stellar. Hathaway shows empathy and takes good care of the patient, but seemingly unintentionally puts the blame on the young victim, who is already blaming herself. The nurse pressures the patient to report the incident to the police, and Hathaway even questions the victim if she said no. 
Reddit user u/the_frail described the moment as one of their least favorite scenes from the show. "In season 1 Carol handles a rape victim and when the rape kit comes back showing it was 3 different men, Carol flip out on the woman for not telling her about the other two. Turns out the woman was date raped and didn't even know about it herself." Other fans on Reddit have pointed out that while Hathaway's story arc is engaging, this moment was her darkest, as she should have been more sensitive.
Considering the scene was shot in the early '90s, it's not a total shock to see the way a topic like sexual assault was handled not-so-gracefully on TV. But looking back, it definitely is one of Hathaway's worst moments on the show.
If you or anyone you know has been a victim of sexual assault, help is available. Visit the Rape, Abuse & Incest National Network website or contact RAINN's National Helpline at 1-800-656-HOPE (4673).