The Real Reason B.J. Novak Left The Office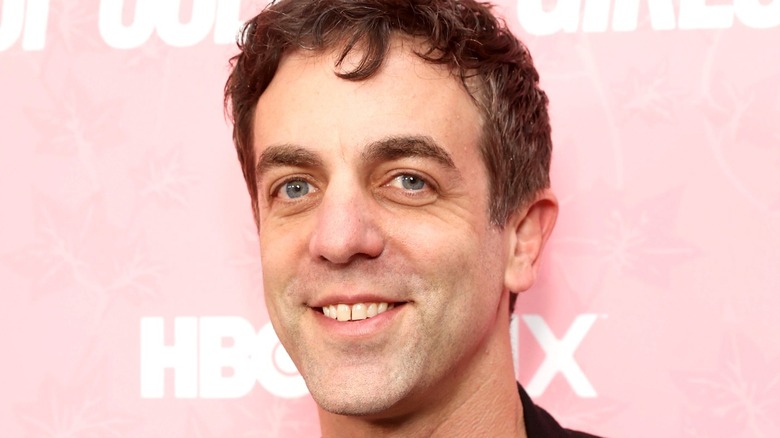 Emma Mcintyre/Getty Images
Actor B.J. Novak has seen his talents featured in films like "Inglourious Basterds" and "The Smurfs," as well as on television shows like "The Mindy Project," but he'll always be known for "The Office." Novak wasn't just an original cast member on NBC's American adaptation of the BBC Two hit; he was also a writer. However, even as he penned some of the series' most memorable episodes, like Season 1's "Diversity Day," his portrayal of Ryan Howard is what stands apart.
Over the course of Novak's lengthy run on the show, Ryan experienced one of the wilder character arcs you'll see on TV. He began as the office temp — an everyman who acted as the audience's representative amid the craziness unfolding around him. At the same time, he had an air of superiority that ultimately drove him to rise up the ranks, eventually landing a gig as a corporate vice president. His meteoric rise was followed in short order by an epic collapse, though, one where he eventually got hooked on drugs and later found work at a bowling alley.
By year nine, Ryan had been through it all. However, the character's run on the show ended with something of a whimper during that final season, as he appeared in just two episodes. In real life, Novak had decided to leave "The Office," which, in turn, left fans to wonder what happened. During an appearance on Dax Shepard's show, Armchair Expert, he finally revealed the reason for that departure. 
Novak lost the love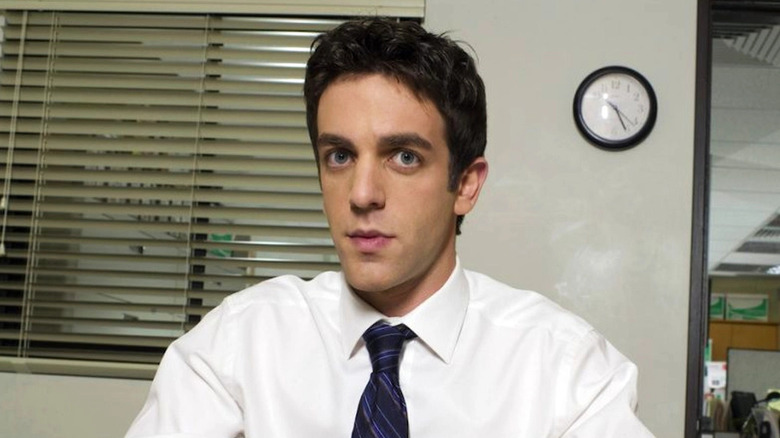 NBCUniversal
During his guest spot with Shepard (via YouTube), Novak was asked why he opted out of one more go-round with "The Office." Turns out, he was going through some of the same things that many people do when they take on too much at work. "I was burnt out," he told Shepard. "Mindy [Kaling] had left. [Steve] Carell had left. And they wanted a new showrunner and they asked if I would want to do that and I couldn't imagine it. And I also couldn't imagine just hanging around without it. And I just couldn't do it anymore. I didn't have the love."
For his part, series co-creator and fellow writer Greg Daniels — who actually hired Novak for the show — did his best to dissuade the actor from leaving. "How can I keep you here?" he said, as relayed by Novak, who responded, "Sometimes you just know when it's time."
Although he had reached the end of the rope at the time, Novak continues to look back fondly on his "Office" experience. Moreover, he wishes he would have taken the time to smell the roses before his tenure ended. "One of my biggest regrets was not enjoying any of it as much as I should have, now that I look back," he said. "And people say, 'Wasn't that incredible?'
"Like, you're never going to get that again — Steve Carell in the room, John [Krasinski], Jenna [Fischer], Rainn [Wilson], those writers — like it'll never happen again."