The Popular TV Character Idris Elba Regrets Playing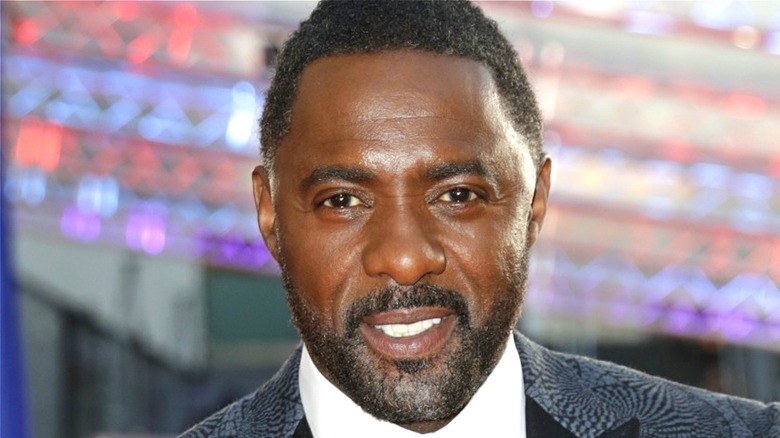 John Phillips/Getty
Idris Elba is both a successful television and movie actor. The British actor got his start making one-off appearances in the U.K.-based series "Space Precinct," "Absolutely Fabulous," and "Bramwell," before transitioning into recurring roles on "The Governor," "Insiders," and the soap opera "Family Affairs" (via IMDb). Although a recognizable face across the pond, it took Elba until 2002, when he nabbed a role in the crime drama "The Wire," to really gain an American fanbase.
After appearing in a string of big-screen hits and misses over the years, including "28 Weeks Later," "Prom Night," "American Gangster," and "Obsessed," Elba returned to the small screen. The actor landed a recurring role on "The Office," as well as the titular role on the British crime drama "Luther." The latter garnered him four Emmy award nominations for Outstanding Lead Actor in a Limited Series or Movie.
These days, Elba is one of Hollywood's most recognizable faces thanks to notable roles as Heimdall in the "Thor" films and "Avengers: Infinity War," and Commandant in "Beasts of No Nation." While Elba continues to mainly appear in blockbuster films like "The Suicide Squad," he hasn't abandoned his television roots, but there is one popular TV character Elba regrets playing.
Idris Elba doesn't understand why fans idolize Stringer from The Wire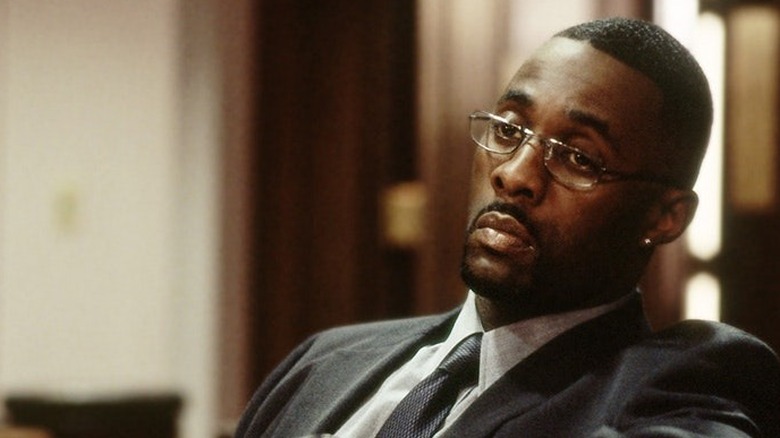 HBO
Idris Elba plays Russell "Stringer" Bell in three seasons of the critically-acclaimed HBO crime drama "The Wire." Bell is drug dealer Avon Barksdale's (Wood Harris) right-hand man, and he oversees the day-to-day operations of Barksdale's empire, the Barksdale Organization. "He actually reminded me of people I grew up with who had to play in the sidelines. You were dealing with Avon, who's a Don Corleone type, and Stringer's his consigliere," Elba told The Guardian.
The series, created by David Simon, was a critical success with a 94% approval rating among critics on Rotten Tomatoes. The Baltimore-based series has been praised for its gritty realism, which includes a cast of both actors and real locals, whether they be criminals, cops, politicians, or everyday people (via IndieWire). The role brought Elba instant fame, and the actor told The Hollywood Reporter, "It was sudden, and it was typically African-American people, who as soon as they saw me would shout, 'Striiiiiing!'" 
However, Elba isn't totally happy about Stringer's popularity among fans. During an interview on the podcast "Unfiltered with James O'Brien," Elba said, "We're all idolizing Stringer Bell, but who are we really idolizing? Is it okay to pump a community full of heroin, but because you're smart at it that makes you cool?" While the public's perception of Stringer didn't bother Elba at the time, he feels differently now. Elba went on to say that there's no such thing as a "successful" drug dealer because eventually, they "either get shot or go to jail."