Fans Of Amazon's I Know What You Did Last Summer Just Got The Worst Possible News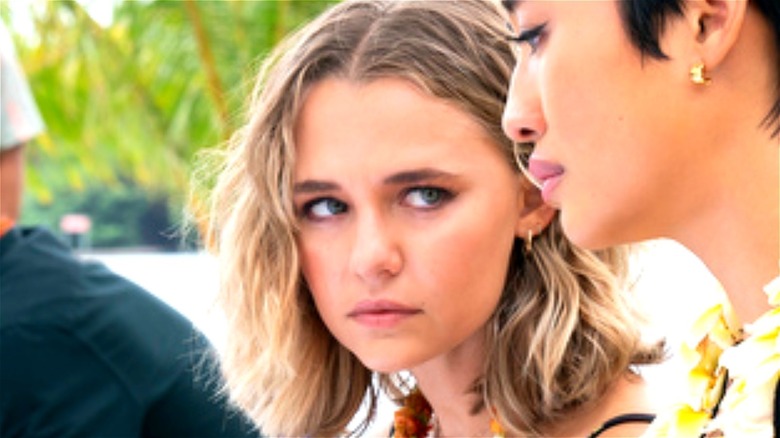 Michael Desmond/Amazon Studios
"I Know What You Did Last Summer" has had a long history of reboots and adaptations. Originally a young adult book written by Lois Duncan, the source material is a far cry from the slasher legacy fans know the story as today. Duncan's book was more of a moral thriller, and the writer was famously offended by the 1997 film adaptation (via AV Club). 
The original film stars Jennifer Love Hewitt and Sarah Michelle Gellar and hypes up the gore for the screen adaptation. Though not considered to be a golden age slasher film, there is no doubt that the film has its merits, as it's a part of a recognizable slasher trend that also includes the "Scream" franchise. Then in 2021, it was rebooted as a television show on Amazon Prime.
All in all, Amazon's "I Know What You Did Last Summer" was both better and worse than the movie. It improved on the classic horror film, but critics also stated that the show had problematic aspects. Regardless, the new generation of kids being stalked by a killer reached new audiences. But fans may be disappointed by the news they just got.
I Know What You Did Last Summer will not be returning for Season 2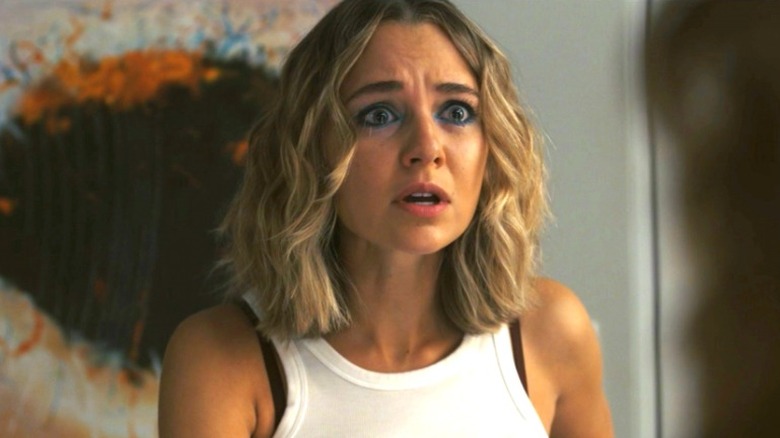 Amazon Prime
Amazon Prime's push for younger content pushed the envelope on many occasions, and "I Know What You Did Last Summer" certainly has an opinion about youths. The characters are posed as friends, but they lie, cheat, and hurt each other at every possible moment. Unfortunately for fans of the show, this unique perspective was generally unsuccessful, with the show earning a 40% rating on Rotten Tomatoes. "I Know What You Did Last Summer" aired an eight-episode first season in 2021, but Deadline announced that the streaming platform has decided to cancel the show.
Series creator Sara Goodman is known for many successful shows. Most notably, she wrote and executive produced episodes of the original "Gossip Girl," also producing and writing more intense fare with "Preacher." "I Know What You Did Last Summer" is a sort of mashup of the two, involving teen drama as well as violence and language. Goodman had hopes that a Season 2 was possible for the show, as there were some plot points that were left up in the air (via Entertainment Weekly). But while that is not in the cards, viewers do have some solace.
The show's first season had a satisfying conclusion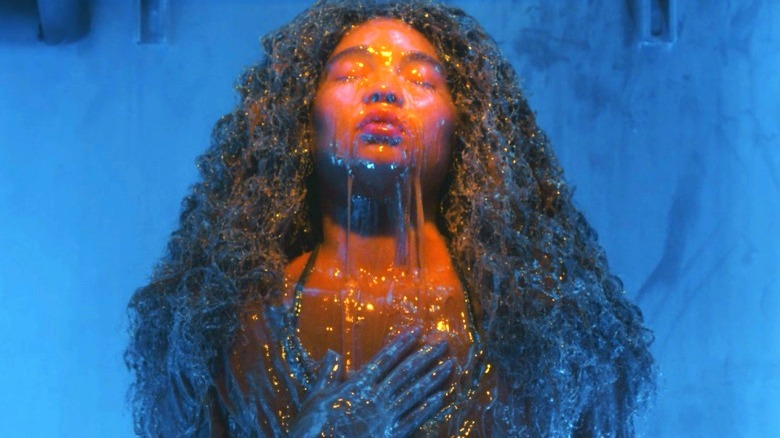 Amazon Prime
Some plotlines in "I Know What You Did Last Summer" Season 1 have cliffhangers. For example, after Riley's (Ashley Moore) body is drenched in honey, it appears as though the teenager may not be dead after all. Also left open-ended is the story of Dylan (Ezekiel Goodman), who gets his hands on a manifesto from the local cult in prison and begins preaching the good word. Overall, there certainly was potential for more story had there been a Season 2.
But at the very least, fans got a satisfying conclusion for the main mystery, and the killer is revealed in the final episode. After a season of Allison (Madison Iseman) being tortured with the guilt of killing her twin sister and stealing her identity, she learns that the killer taking out their group of friends is in fact Margot (Brianne Tju). Margot's vengeance is triggered not because the group kills someone, but because of the fact that Allison tries to take over Lennon's identity and thinks she can get away with it. 
The first season of "I Know What You Did Last Summer" ends in somewhat of a harmonious understanding. Allison and Margot are keeping each other's secrets in a toxic romantic relationship. While the ending is somewhat twisted, fans thankfully have some closure with the conclusion of Season 1's mystery.