Who Plays Judomaster In HBO Max's Peacemaker?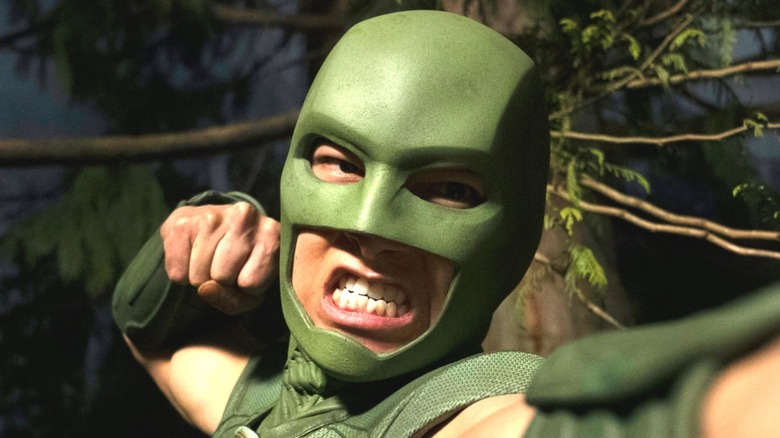 Courtesy of HBO Max
The third episode of "Peacemaker" features the debut of Judomaster, a superhero whose origins go all the way back to 1965 when the character first appeared in a Charlton Comics publication called "Special War Series" (via Fandom). The character has recurred in a variety of DC comic books in the decades since most of Charlton's superhero characters, including Judomaster, were acquired by DC in 1983 (via Fandom). In "Peacemaker," Judomaster plays an antagonistic role as a bodyguard of Senator Royland Goff (Antonio Cupo), who Clemson Murn (Chukwudi Iwuji) suspects is a Butterfly. 
Despite the contention of Christopher Smith (aka Peacemaker) (John Cena) that Judomaster can surely pose no threat as a result of his short stature, Judomaster proves to be a worthy adversary. After Peacemaker and Vigilante (Freddie Stroma) find themselves held hostage by the Butterflies, Judomaster tortures Peacemaker by trading insults and flicking deadly hot cheetos in his direction, visibly cutting his face. As a famous Jedi once said, "Size matters not."
So, who is the actor behind the first live-action form of Judomaster?
Nhut Le plays Judomaster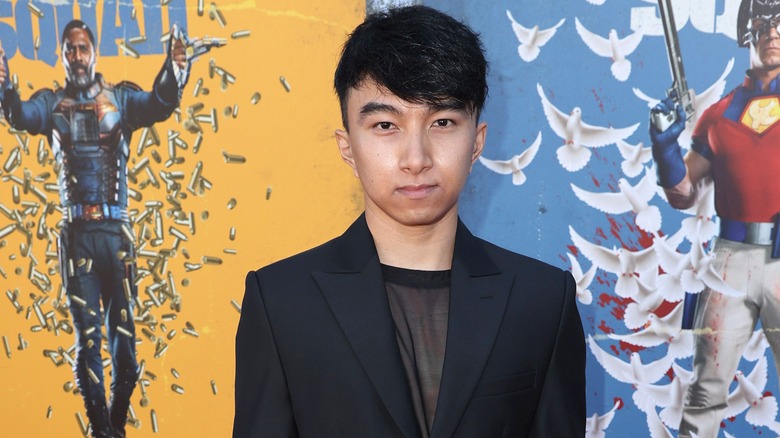 Kevin Winter/Getty Images
We've known that actor Nhut Le would play Judomaster for sometime now. His casting was first announced by Deadline in February of 2021 and he walked the red carpet premiere for James Gunn's "The Suicide Squad" only a few months later. Le's role in "Peacemaker" is easily his most visible role in Hollywood yet, but audiences may recognize him from a handful of his previous roles. 
In 2013, Le began a recurring role on "Kroll Show" as Inuit Andy. He appeared in at least one episode of all three seasons of the sketch comedy series. After that series ended, Le appeared in all eight episodes of "Stardumb," a web-series which he created and starred in as the main character. After "Stardumb" completed airing in 2015, Le appeared in guest-spot roles on series like "Bi*** Please," "Jenny Trump," "Score," and "Raven's Home" (via IMDb). 
Expect to see plenty more of Le in the coming weeks as Judomaster continues to prove a difficult foe for Peacemaker and the rest of Amanda Waller's task force.