Ron Howard Shares His First Photo From The Han Solo Set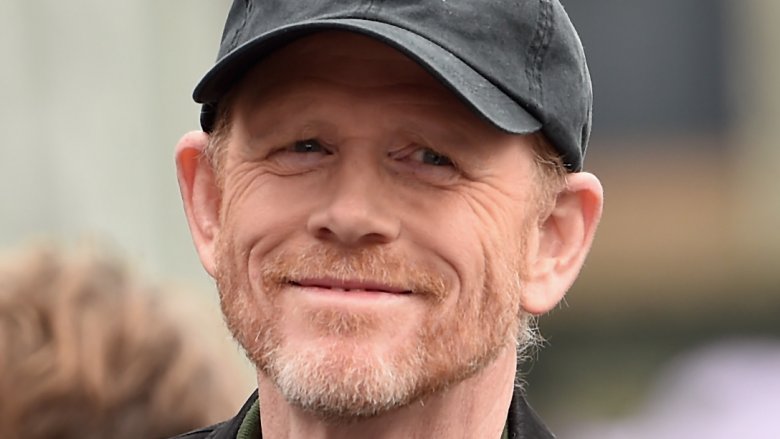 Getty Images
Ron Howard spent his first day on the set of the Han Solo prequel. So how did he celebrate? He posted a pretty unceremonious photo.
The director tweeted a photo of his feet and some water bottles on the floor, joking that it's all he's allowed to share. Check it out below.
Cool scene today but I'm afraid this is the most revealing image I dare share from my 1st day on the set of the Untitled Han Solo movie pic.twitter.com/RB15lG7FGE

— Ron Howard (@RealRonHoward) June 29, 2017
It's been a hectic couple weeks for Howard. Lucasfilm tapped him to replace Phil Lord and Chris Miller (The LEGO Movie) midway into filming for the Star Wars anthology flick.
According to sources close to the production, the original directors didn't stick close enough to the script by longtime Star Wars writer Lawrence Kasdan, and their vision was more comedic than producers wanted. According to Entertainment Weekly, "[Lucasfilm] believed Lord and Miller were hired to add a comedic touch; Lord and Miller believed they were hired to make a comedy."
Of course, Howard is no rookie. He helmed Apollo 13 and The Da Vinci Code along with many more blockbusters, and he won an Oscar for directing 2001's A Beautiful Mind. 
It's not yet clear how the studio will handle what Lord and Miller already filmed (or how the credits will look), but a source told The Hollywood Reporter that lots of their footage is still usable.
We'll certainly hear more as production continues, and the film is still expected to arrive May 25, 2018. Until then, find out more about what really happened behind the scenes.