The Real Reason Cobra Kai Hasn't Used This Classic Song From The Original Franchise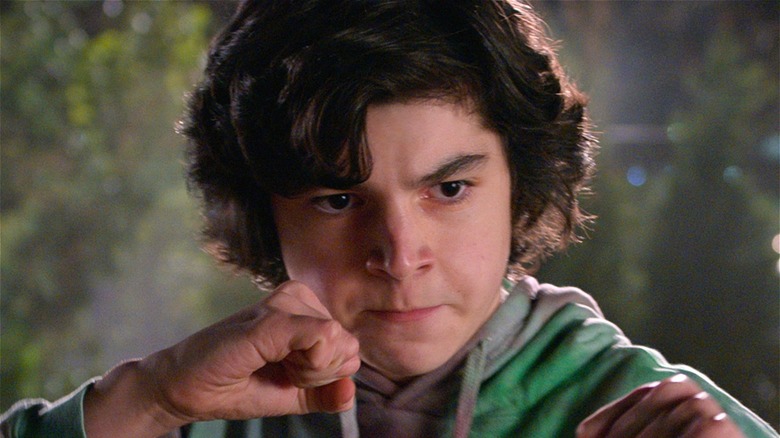 Netflix
"Cobra Kai" is the perfect example of how to resurrect a beloved pop culture franchise from yesteryear and make it vital for a contemporary audience. Starring Ralph Macchio and William Zabka as older versions of the characters they first brought to life in 1984's "The Karate Kid," the Netflix series chronicles the modern-day karate scene in the Valley and all the drama it entails. Johnny and Daniel continue to butt heads, and a new generation of karate students find themselves in a heap of trouble under their tutelage. However, the titular dojo remains the Big Bad that must be conquered for the sake of karate's soul.
Johnny and Daniel aren't the only characters from the original "Karate Kid" trilogy to make an appearance in "Cobra Kai." The series also features plenty of callbacks to the past courtesy of archival footage and Daniel's frequent recollections of the wisdom he learned from Mr. Miyagi (Pat Morita). These elements scratch that nostalgic itch while also informing the story in a big way.
That being said, some die-hard "Karate Kid" viewers have noticed the absence of an iconic song that pops into most people's heads whenever they think about the franchise. It's a sentimental classic that would complement the nostalgic and mushy core of "Cobra Kai" perfectly, and many fans would love to hear it again. So, what's the reason for this glaring omission?
Why this beloved Karate Kid Part II song is missing from Cobra Kai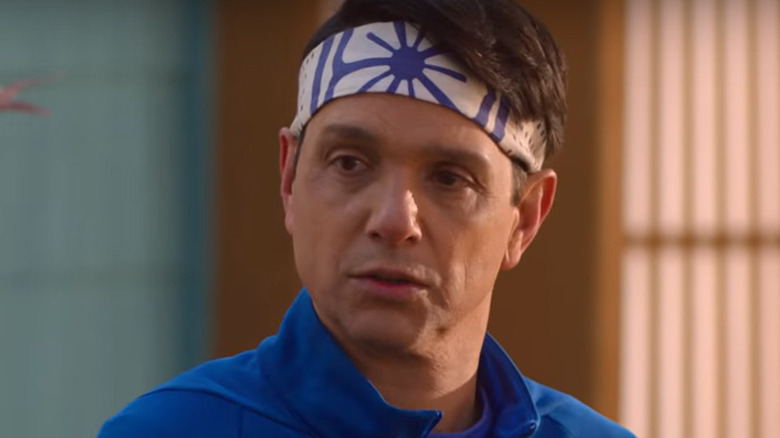 Netflix
As The New York Times points out, "Glory of Love" is a 1986 song performed by former Chicago member Peter Cetera, which he wrote and composed with Diane Nini and David Foster. The soft rock power ballad was a huge hit all around the world during the time of its original release, though most pop culture purists associate the tune with "The Karate Kid Part II."
The almighty heart-stirring anthem hasn't made an appearance in "Cobra Kai" yet, but it almost wooed viewers all over again in "Cobra Kai." In a recent interview with Entertainment Weekly, the show's co-creator Jon Hurwitz recalled their original plans for it. "We had this fantastic scene in Season 3 when we went to Okinawa, which incorporated the song 'Glory of Love,'" he revealed. "I remember the first time I watched it in the cut, I was getting chills."
Sadly, the scene was cut in order to chop the episode in question down to a tight 35 minutes. However, Hurwitz hasn't ruled out featuring "Glory of Love" in "Cobra Kai" at some point. "We might circle back on it and find another way to utilize that song," he added.