This Jurassic Park Movie Made The Most Money In Theaters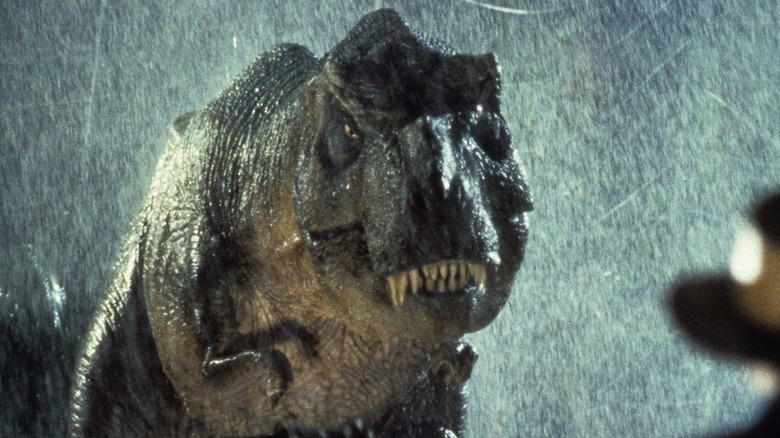 Universal Pictures
It's been almost 30 years since terrifying Tyrannosaurus Rexes, small-but-fierce Velociraptors, and other fascinating prehistoric creatures were brought to the big screen in the original "Jurassic Park" film. Audiences simply couldn't get enough, which is why the franchise has expanded to a whopping five installments, with "Jurassic World: Dominion" coming to theaters in June 2022. The original "Jurassic Park" trilogy — released in 1993, 1997, and 2001 — centers on the exciting yet dangerous theme park full of cloned dinosaurs created by big-thinker John Hammond (Richard Attenborough).
In 2015, a fresh saga began with "Jurassic World," which follows ethologist Owen Grady (Chris Pratt) as he attempts to train a crop of Velociraptors and deal with the vicious, genetically-modified Indominus Rex with park operations manager Claire Dearing (Bryce Dallas Howard). The story continues in 2018's "Jurassic World: Fallen Kingdom," in which Owen and Claire return to the destroyed park to rescue the remaining dinosaurs from a soon-to-erupt volcano but get more than they bargained for.
As a whole, the "Jurassic Park" franchise has raked in more than $5 billion. Each film holds a special place in the hearts of diehard fans, but based on box office numbers, there's a clear king of the dinosaur movie franchise.
Jurassic World is the highest grossing film of the franchise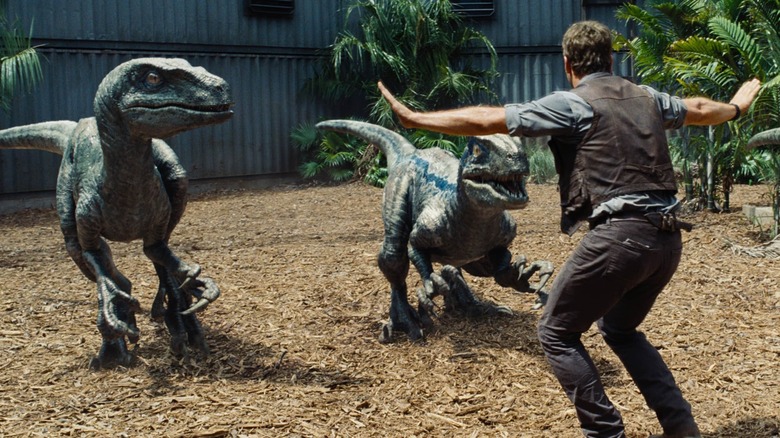 Universal Pictures
Despite having launched the "Jurassic Park" franchise, the classic trilogy performed the poorest at the box office, according to The Numbers. "Jurassic Park III" brought in the least at $365.9 million worldwide. Its predecessor "The Lost World: Jurassic Park," did better at $618.6 million. As for the movie that started it all, "Jurassic Park" earned just over $1 billion. Regarding the latest films, audiences are flocking to the theaters in higher capacities. The most recent release, "Fallen Kingdom," topped "Jurassic Park" with $1.3 billion at the box office. By far, the highest-grossing installment is "Jurassic World," which raked in $1.67 billion — more than four times the amount of "Jurassic Park III."
It's not a huge surprise that "Jurassic World" did so well thanks to its high-energy storyline, fear-inducing new dinosaur and well-known leading man. Chris Pratt is one of the top action movie stars in the industry, having appeared in "Guardians of the Galaxy." Given the downward trajectory in box office performances of the first three films, it will be interesting to see if the "Jurassic World" trilogy follows suit.