Early Reactions To Scream Are Blowing Up Twitter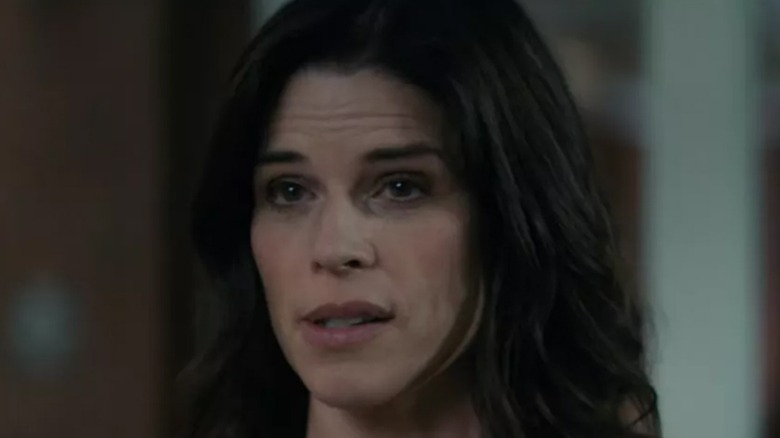 Paramount Pictures
The late Wes Craven was a horror visionary and had more than earned that status by the time the 1990s rolled around. With such projects as "A Nightmare on Elm Street," "The Last House on the Left," and "The Hills Have Eyes," among numerous others, under his belt, he had more than proven himself as one of the genre's most important names. So, what creative endeavor did Craven unleash for the world to see as the 20th century drew to a close? A little film known as "Scream," which blew general audiences and horror enthusiasts away when it premiered in 1996.
Combining elements of traditional horror and slasher movies with just a hint of comedy, "Scream" caught on with moviegoers in a big way. In fact, it spawned a franchise that extended outward into four total installments. As one could imagine, though, the three "Scream" sequels didn't exactly measure up to the highs of the original, so the series disappeared from the big screen following 2011's "Scream 4." Thankfully for fans, that hiatus will finally end in 2022 when the fifth installment in the saga — titled "Scream" — makes its cinematic debut.
A few days before 2022's "Scream" first graces the silver screen, some have gotten a chance to check out the Matt Bettinelli-Olpin and Tyler Gillett-directed sequel. Here's what they had to say about it on social media.
Most have enjoyed the latest Scream flick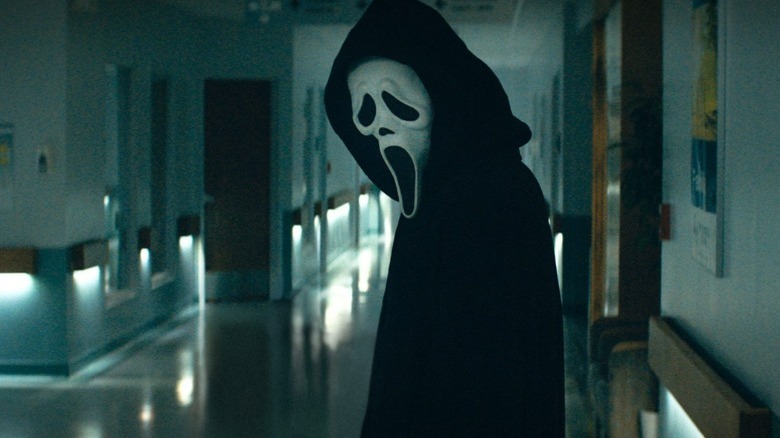 Paramount Pictures
"Scream" set Twitter ablaze on the evening of January 6, 2022, and not necessarily for negative reasons. A good portion of those who've seen it early haven't shied away from voicing their appreciation for it.
Megan Navarro (@HauntedMeg) called the film "A razor sharp, bloody introspection on the genre and Wes Craven's legacy," adding that it's chock-full of emotion. Keeping the praise going, Jon Negroni (@JonNegroni) referred to it as "a fittingly loud, bloody good time at the movies" that takes aim at everything from the film industry's fascination with sequels to "toxic online fandoms." Steven Weintraub (@colliderfrosty) reveres "Scream" for its script and unpredictability, claiming, "'Scream' fans are going to love it."
Nate Adams (@TheOnlyCritic) echoes the sentiment that "Scream" honors Wes Craven's legacy and notes that it includes some truly brutal deaths. Adams also feels the legacy cast blends perfectly with the "fresh meat," crowning Jasmin Savoy Brown — who plays Mindy Meeks-Martin in the film — as the MVP. Meanwhile, Joel Meares (@joelmeares) believes "Wes would be proud," and Perri Nemiroff (@PNemiroff) thought it was "loaded with love and reverence for the original and the fandom it amassed."
On the other hand, a few other early "Scream" viewers were less enthused about what they saw. For instance, Ariel Fisher (@Afis8) wrote, "It plays it a little too safe to be truly great. The stakes and characters feel thin, and some strange decisions are made," tacking on that it missed out on some opportunities. The MN Movie Man (@joemnmovieman) even presented a more negative assessment, commenting on its "almost maniacal lack of self-awareness." "It's slicing its own throat with every obvious twist."
"Scream" creeps into theaters on January 14, 2022.