Darth Vader Almost Appeared In Guardians Of The Galaxy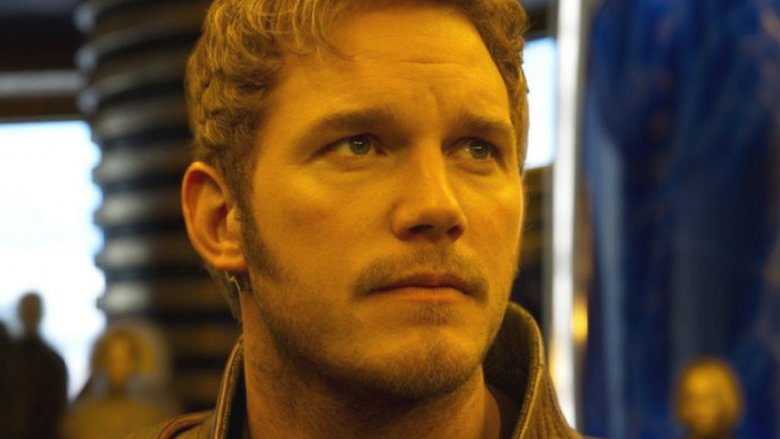 Guardians of the Galaxy nearly contained a reference to another huge space-set film. Marvel Studios head Kevin Feige revealed in a recent interview with Mashable that an early draft for the film included Peter Quill (Chris Pratt) having a special connection with a Darth Vader toy from Star Wars.
According to Feige, they wanted to make the reveal at a certain point in the movie that Peter was actually a human from Earth. "For a long time, I really thought it was going to be the greatest thing in the world that you're in a spaceship and he's talking to one of the alien characters and he knocks over his bag and one of the alien characters bends down and picks up and it was a Darth Vader action figure, goes, 'What's this?"" Feige said.
According to Feige, this idea came about before Disney acquired Lucasfilm, so it was just something he thought would be fun to include. However, director James Gunn ended up changing his mind, suggesting that Peter's souvenir from Earth be his Walkman. "And it was like, 'Oh, that's a million times better,'" Feige said. "Because the Star Wars thing was just a nerdy reference in a single moment, and obviously, the conceit of the music redefined the entire movie." 
Gunn added on his Twitter that he chose not to include both references because "one nostalgia lynchpin was enough." "AND it felt like having a discussion about The Godfather in the middle of Goodfellas," he wrote.
While it definitely would have been fun to see the MCU and Star Wars mash-up, it makes more sense for Guardians to stick with the idea of the music, especially considering how integral the soundtrack became to the first film and to its recent follow-up. Still, though, it would be fun to include some sort of other minor Star Wars reference in a future Guardians film, especially considering Gunn's superb talent for including hidden Easter eggs in his movies.