How Historically Accurate Is The Movie Harriet?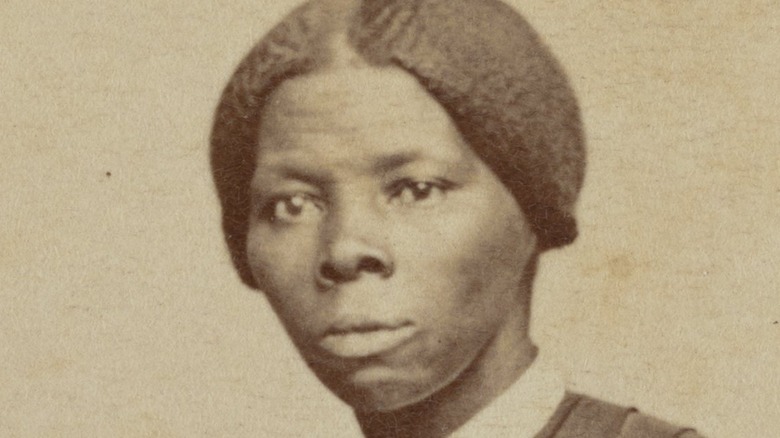 Donaldson Collection/Getty Images
An epic tale of hard-won freedom lights up the screen in "Harriet," the first biopic to tell the life story of legendary abolitionist Harriet Tubman and her role in the Underground Railroad (via Slate). The film, directed and cowritten by Kasi Lemmons, was powerfully received, with 54 film award nominations and 21 wins, including AARP's best time capsule award and the American Film Awards' Best Actress for star Cynthia Erivo (via IMDb).
Channeling the entire scope of Harriet Tubman's extraordinary life and squeezing it into two hours of screen time is no minor task, even for seasoned veterans like Lemmons and cowriter Gregory Allen Howard, who collectively brought us "Eve's Bayou" and "Remember the Titans," among other classics.
Guardian journalist Peter Bradshaw called Cynthia Erivo's on-screen depiction of Harriet Tubman "sublime." Box office sales wowed, exceeding $40 million (via The Hollywood Reporter). Clearly, the movie surpassed cinematic expectations, but the question remains: Was it historically accurate?
It was mostly accurate, with some deviations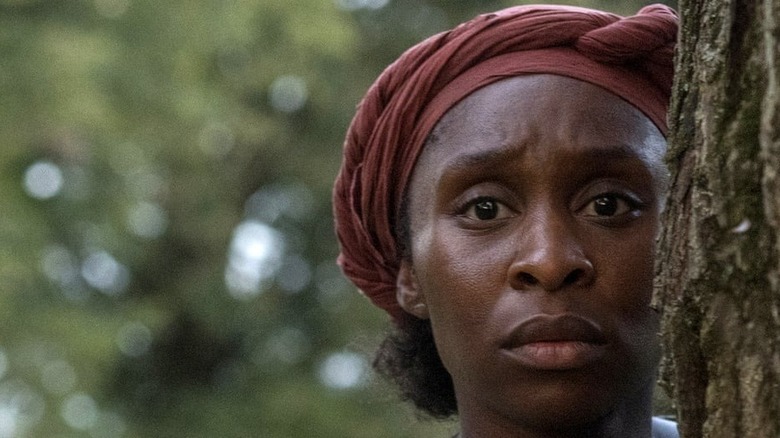 Focus Features
Slate author Rachelle Hampton separates fact from fiction to reveal that this movie is mostly accurate but does contain some notable deviations from the real-life story. From its opening scenes portraying Tubman hiring a lawyer to investigate the will that implied her freedom to Harriet Tubman's prayers for master Edward Brodess to die, a great deal of real-life drama reads through the lines of the script. One small detail in the film suggests that Harriet Tubman was put up for sale because she prayed for the death of Edward Brodess, when historians say the most likely real-life reason was the Brodess family's debt.
In the film, Tubman's great escape into the Underground Railroad portrays an arduous solo trip to the city of Philadelphia and shows that she meets with Reverend Samuel Green. This character is based on a real-life preacher and freed slave who did, in fact, play a pivotal role in Tubman's journey, as in the film. However, in reality, Tubman was initially accompanied by both of her brothers when she broke free from the horrors of captivity and proceeded on the near 100-mile trek to Philadelphia.
Some of the characters and scenes are made up for the sake of the film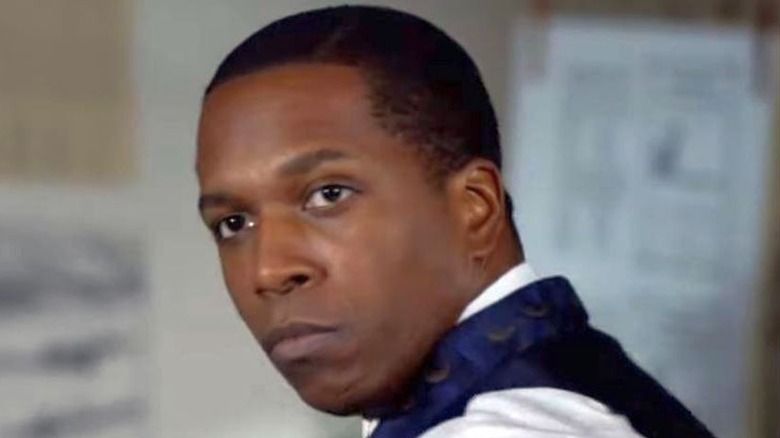 Focus Features
According to Slate, when Tubman arrives in Philadelphia during the film, she is greeted by another noted abolitionist, William Still, played by Leslie Odom Jr. This scene is considered probable but not proven. William Still was a key player in the Underground Railroad, and his writings speak of his close ties to Tubman. However, there is neither physical nor literary evidence that shows him greeting her upon arrival. Although it is entirely possible that this happened, it was likely interjected into the script as a way of introducing this historical activist.
Unlike William Still, noted antagonist Gideon Brodess and his hot pursuit of Tubman appear to be entirely made up for the sake of the film. The same is true of Marie Buchanon, whose character brings to light the existence of successful and free Black female business owners but is not based on any one specific person.