1883 Just Landed Another Huge Movie Star For A Guest Spot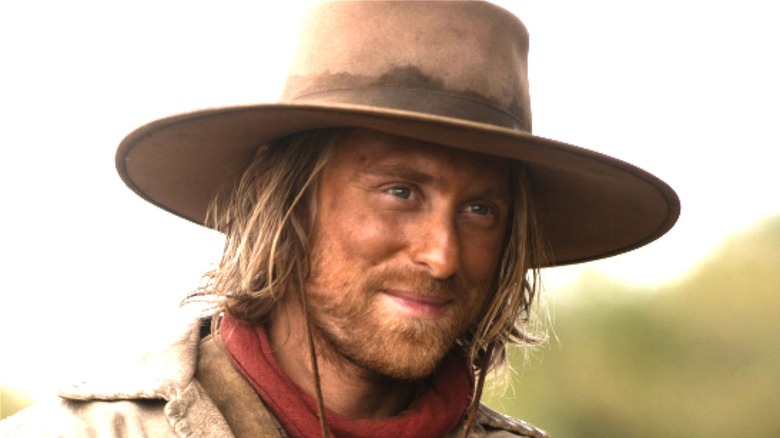 Emerson Miller/Paramount+
Although Season 4 of "Yellowstone" is done, thanks to "1883," the adventures of the Dutton clan are far from over. The prequel to Taylor Sheridan's hit Kevin Costner-led drama follows John Dutton's great-grandfather, James Dutton (Tim McGraw), and his family as they travel west from Texas in search of a better life. "1883" also stars Faith Hill as Margaret Dutton, Isabel May as Elsa Dutton, Sam Elliott as Shea Brennan, and LaMonica Garrett as Thomas.
Viewers have embraced "1883," which chronicles the obstacles settlers faced during the westward expansion. According to The Wrap, the series debut made "1883" the most-watched original series on Paramount+. Along with that, "1883" is already attracting A-list guest stars. Tom Hanks makes a cameo in Season 1, Episode 2, "Behind Us, A Cliff," as Civil War general George Meade, and Billy Bob Thornton appears as the real-life gunslinger and marshal Jim Courtright. The Duttons have a long journey ahead in "1883" Season 1, and the series has just landed another huge movie star whose character they'll encounter along the way.
Rita Wilson will appear in an upcoming episode of 1883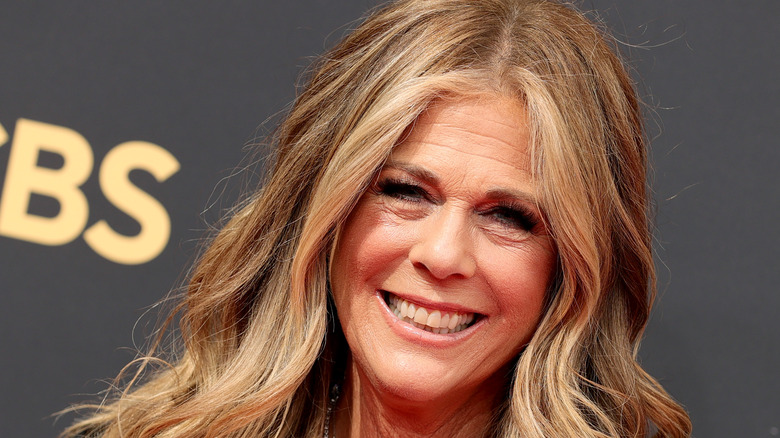 Rich Fury/Getty Images
According to Variety, Rita Wilson will appear in an upcoming episode of "1883." Wilson plays a character named Carolyn, "a storekeeper at Doan's Crossing who helps Margaret (Faith Hill) decompress with some whiskey punch." Doan's Crossing is a famed trading post in Texas right next to the Oklahoma border and a pit stop for cattle drivers along the Western Trail. If it's anything like Fort Worth, the lawless city where the Duttons begin their journey, we know Margaret will likely get into some serious trouble.
In addition to being an accomplished actress, Wilson is the wife of Tom Hanks. "1883" viewers will recognize Wilson from her movie roles in "Sleepless in Seattle," "Runaway Bride," and "Jingle All the Way," while her previous television credits include "Girls," "Pitch," "Frasier," "Curb Your Enthusiasm," and "Full Circle."
So how did Tom Hanks and Rita Wilson end up on "1883"? In an interview with CinemaBlend, Tim McGraw revealed that he and wife Hill have been friends with the celebrity couple for over two decades. McGraw asked Hanks if he'd like to do a cameo, so we're guessing he or Hill may have made the same request of their friend Wilson.