The Golden Girls Character Everyone Forgets Leslie Nielsen Played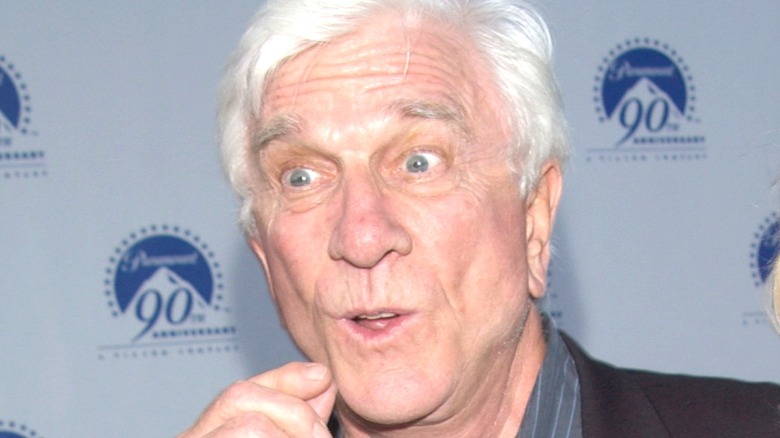 Featureflash Photo Agency/Shutterstock
Leslie Nielsen had a varied and interesting career that spanned decades. Born on February 11, 1926, and passing away on November 28, 2010 (via IMDb), Nielsen showed off his talents across several different genres of entertainment. While he originally made a name for himself as an actor with his roles in various different TV shows and in major films like "The Poseidon Adventure" and "Forbidden Planet," the second half of his career saw Nielsen begin playing the kind of comedic characters that ultimately made him famous and cemented his big-screen legacy. That transition really began with the popular comedy "Airplane!" and only continued to gain momentum thanks to Nielsen's comedic chops and his ability to bring a consistently deadpan attitude to his performances.
Nielsen is, of course, also known for his efforts in the "Naked Gun" trilogy and its television predecessor, "Police Squad!," in which he plays Frank Drebin, a police officer with all of the subtlety of a sledgehammer. Considering his comedic prowess, it probably shouldn't come as much of a surprise that the famous actor also appeared on one of TV's most well-known comedies, "The Golden Girls."
Leslie Nielsen played Blanche's uncle (and Dorothy's husband)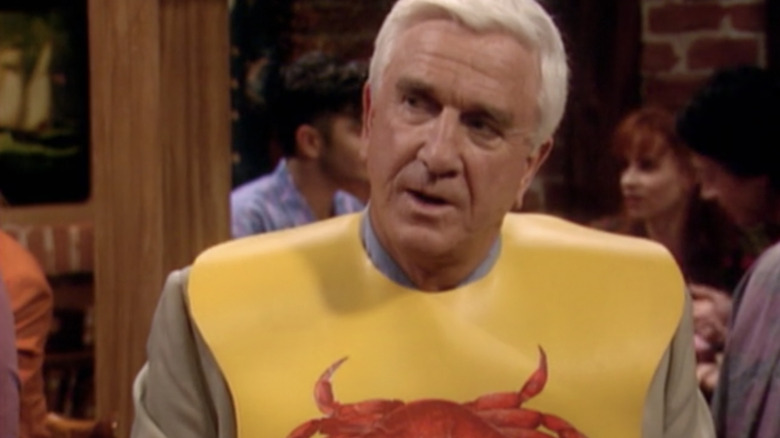 NBC
Leslie Nielsen played Lucas Hollingsworth, the uncle of Blanche Devereaux (Rue McClanahan), in the series finale of "The Golden Girls" (via IMDb). In the episode, upon meeting Blanche's friends, Nielsen's Lucas quickly connects the dots to who each person is and tells Dorothy (Bea Arthur) of the less-than-complimentary descriptions of her that he's heard from Blanche. The two decide to play a prank on Blanche by acting like they are in love and end up going on a fake date together.
However, their date goes much better than planned, and Lucas and Dorothy actually fall in love. This results in Lucas asking Dorothy to marry him, which she does, and they end up moving back to Lucas' hometown in Georgia. The episode, titled "One Flew Out of the Cuckoo's Nest," aired in 1992 as the 23rd and last installment of the show's final season. The finale currently holds a 9.2 average user rating out of 10 on IMDb, so it seems safe to say that "Golden Girls" fans continue to be delighted by Nielsen's appearance in the series.